Hire Ruby on Rails developers to

bring your digital vision to life! 
Unlock Your Ruby on Rails Project's Full Potential in Just 4 Simple Steps with Simform and extend your development team with proven talent to perfectly fit your project requirements – Hire Skilled and Experienced RoR Developers, coders and architects.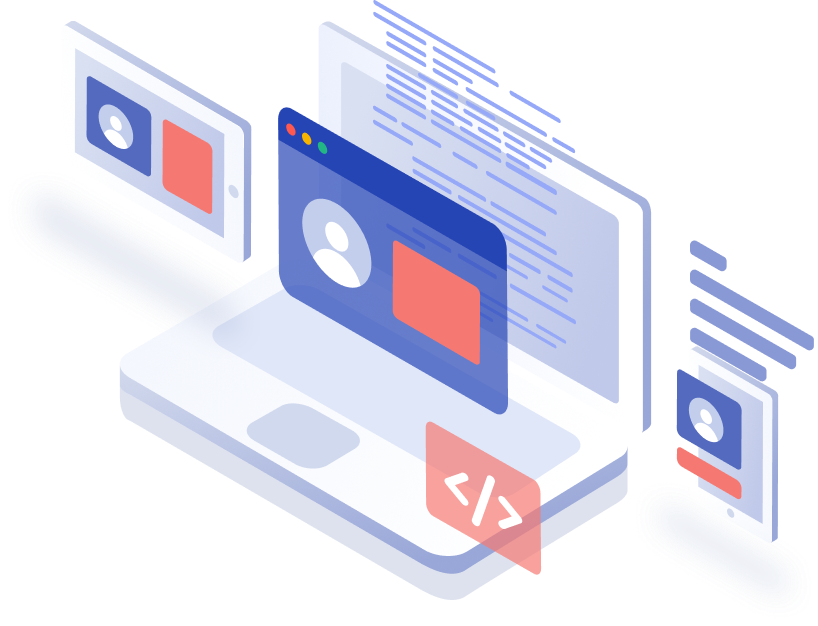 We'll tech-care of
your RoR Team!
Finding a top-notch developer is a time-consuming process. We meticulously vet the world's best talent, so you don't have to. Let's hire Ruby on Rails developers and put together a dynamic team to help you create products worth bragging about.
Hire Ruby on Rails Developers

for
Custom ROR Solutions
Get Access to Top Ruby Developers with 10+ Years of Experience – Staff Your Projects in Days, Not Weeks, with No Hiring Hassles. Partner with Simform, the Leader with most number of Projects Executed!
Social Networking Platforms
RoR is a best way to build scalable social platforms with features like feeds, notification and user profiles
eCommerce Stores
RoR has everything you need to build a dynamic online store, security, reliability, scalability, cost-efficiency, and design
Video Streaming Platforms
RoR facilitates top video quality, latency and scalability to build high-quality video streaming platforms
Integration with Frontend
Leverage the power of the frontend framework with RoR to create intuitive and efficient applications
Regular Web Apps
Quick prototyping helps in a faster time to market. Ship your web app from concept to production in a few days
Containerization with Rails
Use cross-environment consistency by dockerizing your RoR app and accelerate your development productivity
Information Systems
RoR's exceptional scalability allows you to develop data storage, enterprise systems, search engines and much more
CRM Platforms
Fantastic tooling, large community, and humongous library makes RoR a first choice for building CRM apps
Trusted by
900+ happy clients

including these Fortune companies
Need to scale your team right now?
We build & manage
remote RoR teams
Hire Ruby on Rails Developers: We screen talent based on your project specifics who work exclusively for you like your other long-term employees
Customer Success Manager: Keep track of your tech goals via a direct line of communication with the project manager
Custom Engagement Model: Whether you want to start big or small, we've got a flexible engagement model to cater to every requirement
Talent of Highest Caliber: Our proven screening process filters talent that has got the right combination of hard and soft skills
Instant Communication: Ensure steady and constant communication with a variety of project management and communication tools
Good Team Fit: Not just technical, we also make sure that developers are best fit to work with high functional distributed teams
Application development

& maintenance services
Custom Ruby on Rails App Development
We build unique ROR solutions that reflect your brand and empower your business using the latest technologies.
Ruby on Rails MVP Development
Launch your idea rapidly with our expert engineering consultants. We build fully-functional, and high-performant MVPs.
Streamlined Migration to Ruby on Rails
Transition your web application to Ruby on Rails with our well-managed migration service, ensuring minimal downtime.
Ruby on Rails Consulting
Maximize your web applications' potential with our unparalleled ROR expertise and optimization recommendations to identify process gaps.
Ruby on Rails API Development and Integration
Seamlessly integrate your applications with external systems for smooth data exchange and enhanced functionality.
Ruby on Rails eCommerce Development
We deliver stunning online stores with an intuitive user experience using ROR's built-in eCommerce libraries.
Portfolio of s
oftware products
Benefits of working with

Simform
Domain Expertise:

With our extensive industry experience, Simform has developed deep domain expertise across various sectors. We understand the intricate details and challenges specific to your industry, and provide tailored solutions that align perfectly with your business goals.

Skilled and Dedicated Team:

When you choose Simform, you gain access to a team of highly skilled and dedicated professionals. Our developers, designers, and project managers are true experts in their fields, each with a proven track record of success in RoR projects.

Flexible Engagement Models:

We recognize that every project is unique, and we offer flexible engagement models to accommodate your specific requirements. Whether you need a dedicated team for a long-term project or additional resources for a short-term assignment, we can customize our engagement model to fit your needs seamlessly.

Cost-Effective Solutions:

At Simform, we are committed to providing cost-effective solutions without compromising on quality. Through resource optimization, efficient development methodologies, and leveraging our global talent pool, we deliver high-value solutions that perfectly align with your budget.

Transparent Communication:

We believe in maintaining transparent and open communication throughout the entire project lifecycle. Our team ensures regular updates, progress reports, and prompt responses to your queries, ensuring that you are always in the loop and have complete visibility into the status of your project.

Agile Development Approach:

We follow an agile development approach that emphasizes collaboration, adaptability, and incremental delivery. This allows us to achieve faster time-to-market, flexibility in accommodating changing requirements, and the ability to incorporate valuable feedback throughout the development process.
1000+ Business are p
owered by Simform
Steps to Hire Ruby On Rails Developers

from Simform?
With our hiring process, you get unmatched talents at the best hiring contracts.
Thousands of teams, from startups to large enterprises and entrepreneurs to SMBs, hire Ruby on Rails developers from Simform's talent pool to extend their development teams
Step 1: Talk to our experts
Save up to 60% of your time spent on hiring RoR developers. We take care of vetting the world's top 5% developers so that you don't have to.
Our engineer advocates (not generalized HRs) understand your goals, technical requirements to find a suitable RoR developer for your team.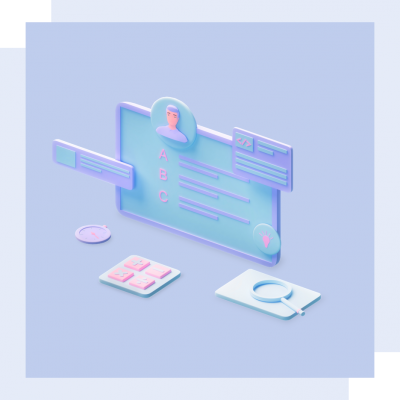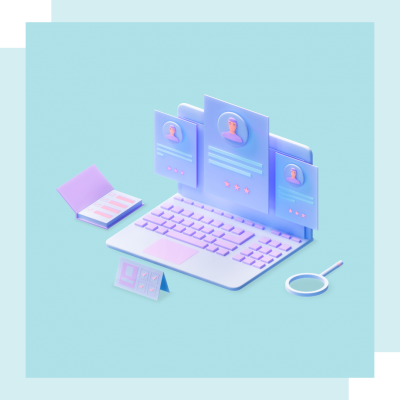 Step 2: Select the right fit
Pick the right set from a pool of handpicked developers provided by our technical recruiters. Within 72 hours, you get resumes of the most-qualified Ruby on Rails developers.
Interview them personally and select the ones that give you confidence. We'll integrate them with your team just like any other long-term full-time employee.
Step 3: Our Developer Screening Process
At Simform, we have a rigorous developer screening process to ensure you get the best talent. We assess candidates based on their technical skills, Ruby on Rails expertise, problem-solving abilities, and experience in relevant projects. Our screening process includes coding assessments, technical interviews, and thorough evaluations to verify their proficiency and fit for your project.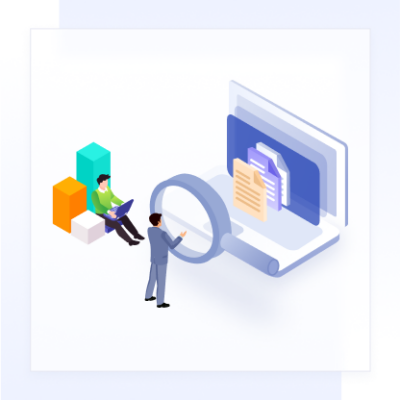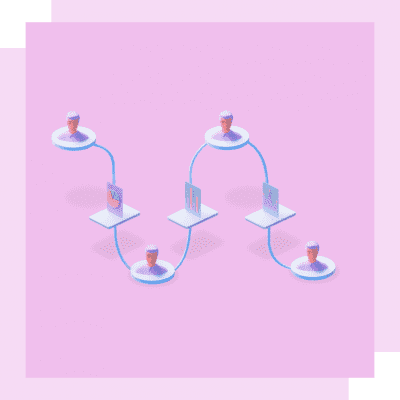 Step 4: Getting started
What if you aren't satisfied with the developer? Work with them for a trial period of two weeks to ensure they're exactly the ones you're looking for. If not satisfied, we'll give replacements!
We always make sure that you get the best talent with wide industry experience and a proven track record of leading successful projects at global organizations.
Awards & Recognitions
Frequently Asked Questions
When hiring a Ruby on Rails developer, it's mportant to consider their technical skills, including proficiency in the Ruby language, experience with the Rails framework, and knowledge of front-end technologies like HTML, CSS, and JavaScript. Additionally, it's important to consider their problem-solving skills, ability to work in a team, and communication skills. At Simform, our Ruby on Rails developers are carefully vetted to ensure they possess the necessary technical and soft skills to deliver high-quality solutions.
The per hour cost of a Ruby on Rails developer can vary depending on factors such as their level of experience, location, and the complexity of the project. At Simform, we offer competitive rates for our Ruby on Rails developers and can provide a custom quote based on your specific project requirements.
Yes, we sign an NDA (Non-Disclosure Agreement) with our clients. We at Simform give utmost importance to the privacy and security of clients' data. That's why we sign the NDA to maintain the confidentiality and secrecy of your project.
You are guaranteed the best talent match in terms of skill and experience for your developemnt project. We usually assemeble the perfect team from our talent pool and even launch hiring campaigns, if necessary. The team generally checks all the boxes against your requirements. However, if you want to go through individual developer profiles, we allow that as well.
Once the project's scope and business goals are defined, you get the list of developers that aligns with your project requirement and business methodology. If needed, you can go through individual profiles and filter them as per your requirements.
We follow the agile development process. So, there's always maintenance support throughout the feature launches.  In addition to that, we also help our clients with maintenance support after the product launch. Our post-launch support and maintenance include activities such as bug fixes, technology or framework upgrade, continuous monitoring, and technical glitch resolution for the enhancements of your product.    
There are multiple communication channels through which you can contact developers. For example, you can get the project status through email; you can also call them or have a one-to-one chat on Microsoft Team or Slack from anywhere and at any time.
In addition to all these, we also setup our project management system, where you can provide your suggestion, resolve a query, or comment on something important.
Yes, you will. You can always get in touch to collaborate over the project. Our developers work for you like they're a core part of your team and take care of all your project requirement while respecting the deadlines at the same time.
Have more questions?
Let us know and our experts will get in touch with you ASAP.