Achieve faster time to market by smoothly migrating to AWS cloud with Simform

Leverage our cloud migration services to efficiently move your current infrastructure (data, applications, services, and resources) to the secure and scalable AWS Cloud environment.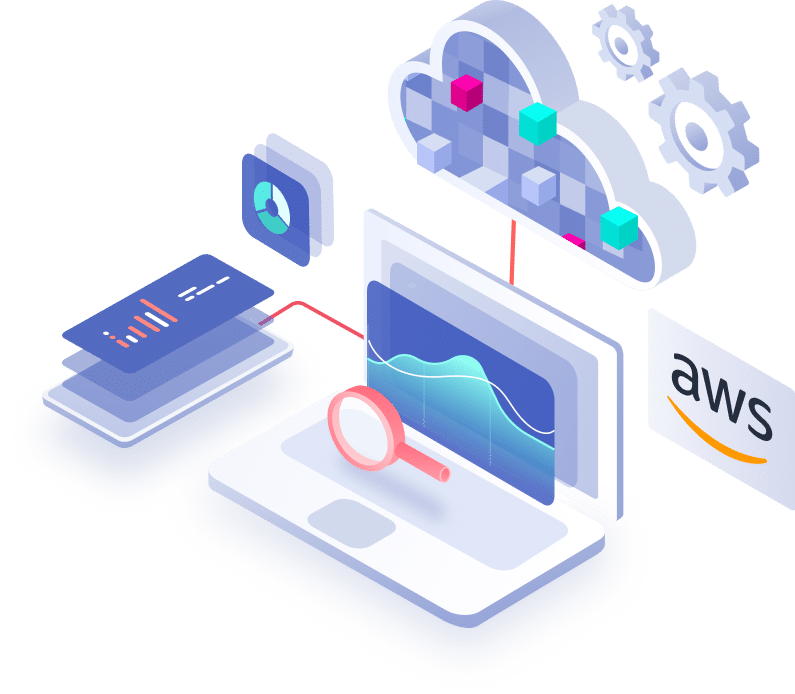 Trusted by
900+ happy clients

including these Fortune companies
Your trusted AWS cloud migration partner
Thinking about how AWS cloud can transform your business?
Choose Simform as your trusted partner to execute a migration process tailored to your requirements. We'll assess your current architecture, design a tailored cloud migration strategy, and seamlessly execute the transition. With our deep expertise and adherence to best practices, we ensure a fully customized and flexible cloud migration plan that meets your exact business needs.
Experience the benefits of AWS CloudFormation, Database Migration Service, and Server Migration Service, guided by our seasoned professionals. Simform excels at building secure, scalable, and highly available cloud-native applications that drive business growth. Whether you're migrating existing applications or starting fresh, our team of AWS-certified specialists is dedicated to providing end-to-end support for a smooth and successful migration.
Because we understand that your company is always striving for growth and improvement. We're here to be your trusted partner and help you navigate the complexities of AWS Cloud Migration with confidence and success.
What sets us apart?
Certified AWS experts
As an AWS Advanced Consulting Partner, we bring extensive experience and in-depth knowledge to your cloud migration project.
Our team of certified professionals are well-versed in AWS best practices, guaranteeing a seamless and successful migration that aligns with your unique business requirements.
Cost optimization
With Simform, you can optimize your cloud costs and get the most out of your investment. We'll leverage AWS's cost management tools and implement resource utilization practices that identify cost-saving opportunities.
Our experts will recommend the right instance types and fine-tune your infrastructure for cost-effectiveness.
Scalability and performance
Experience the power of AWS's scalable infrastructure with Simform. Our team designs and implements scalable architectures, enabling your applications to handle increased user demand while maintaining optimal performance.
Leverage essential AWS services for high scalability and availability.
Security and compliance
Protect your data and applications with Simform.
Our experts implement industry-leading security measures, including encryption, access controls, and continuous monitoring, ensuring your AWS Cloud infrastructure meets compliance standards and regulatory requirements.
Work with an official AWS
Advanced Consulting Partner
Simform, with its cloud partners, brings you the superpower of cloud-native applications. Our strategic alliances empower organizations like yours to thrive in the cloud.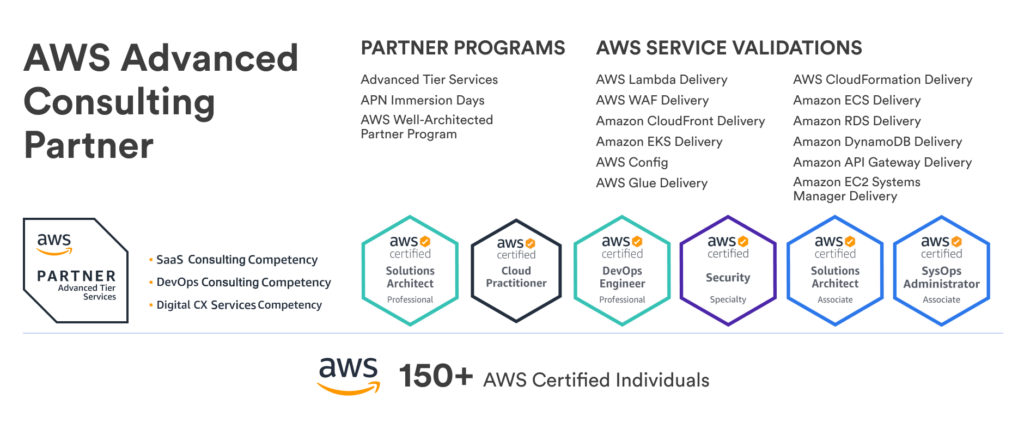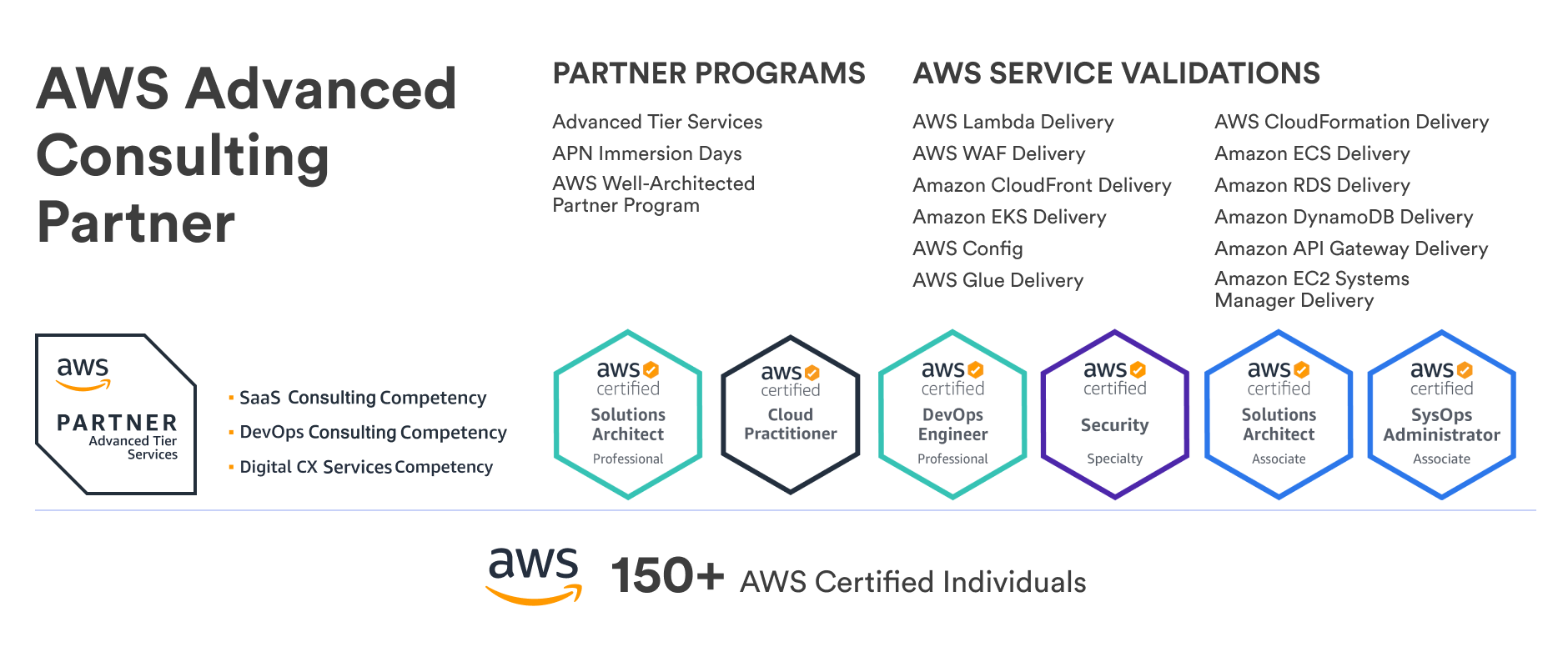 About Simform's AWS Practices
Simform is an official advanced consulting partner of AWS

and hence, follows an approved set of practices that define the best work in configuring AWS services. 

Devoted subject matter expert

to walk you through your project and assist teams during the problems. 

A well-structured team

of technical officers whose significant tenure belongs to cloud technologies and AWS services.

A 24/7 constant communication

to help you get through the AWS assistance, zero instances of delayed service. 

Simform's standard auditing and quality assurance

over every module of code we deliver through our consulting services. 
AWS insights
from our experts