Enable easier and repeatable infrastructure management with AWS CloudFormation experts
Simform helps you with architecture reviews, templating, and management for AWS CloudFormation so you can focus on application innovation, not infrastructure.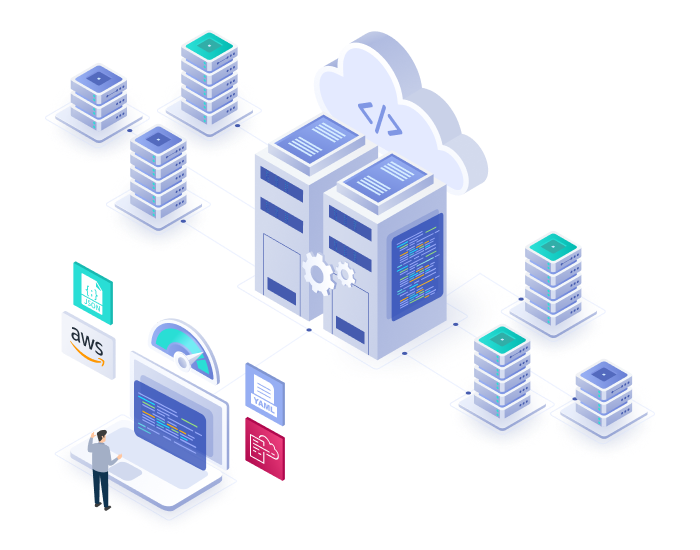 Trusted by
900+ happy clients

including these Fortune companies
Your trusted AWS CloudFormation delivery partner
Managing infrastructure deployments and ensuring scalability can divert focus from your core business. Simform simplifies cloud-native deployments through infrastructure as code with AWS CloudFormation.
Our experts help you automate and standardize your infrastructure provisioning. This increases efficiency, improves reliability, and saves costs.

Leverage our AWS CloudFormation expertise
Optimized application scalability
We leverage AWS's best practices and CloudFormation templates for faster deployment of applications, dependencies, and customizations. This enhances the application performance for heavy customizations.
Automatic infrastructure provisioning
We help you automate infrastructure provisioning to improve performance and reduce the hassle of manual data management. It will allow you to auto-scale resources as per business requirements.
Tailored AWS deployments
Our experts help you customize AWS deployment services and integrate third-party services for enhanced functionalities based on your business needs. This will improve deployment efficiency for your systems.

Enhanced configuration management
Our experts leverage several operating models to support the configuration management of registered nodes through custom stacks. It allows the customization of infrastructure across environments.

Granular infrastructure control
We ensure granular control over your infrastructure provisioning and management across environments, leveraging low-level and high-level components. It allows you to ensure that infrastructure changes do not impact operations.

Monitoring and updates management
Our team of AWS experts monitor your systems for update failures or successes and fine-tune stacks to deploy timely updates. This allows you to deploy critical security patches and application versions faster.
Simform, backed by 150+ AWS-certified professionals, enables you to scale your infrastructure based on demand and adapt to changing business needs. Our team leverages AWS best practices and tools to offer tailored infrastructure design, deployment, monitoring, and scaling.
Work with an official AWS
Advanced Consulting Partner
Simform, with its cloud partners, brings you the superpower of cloud-native applications. Our strategic alliances empower organizations like yours to thrive in the cloud.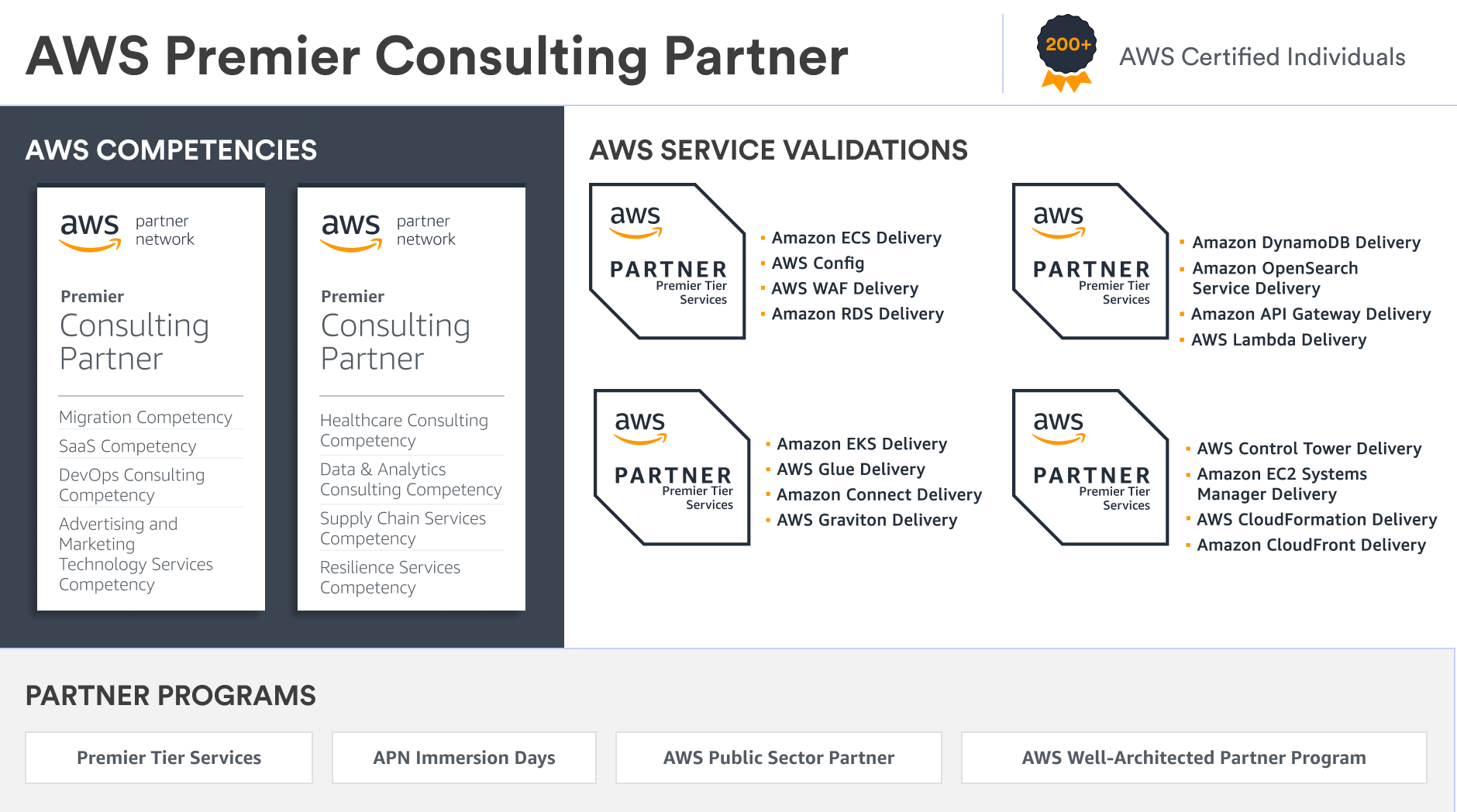 About Simform's AWS Practices
Simform is an official advanced consulting partner of AWS

and hence, follows an approved set of practices that define the best work in configuring AWS services. 

Devoted subject matter expert

to walk you through your project and assist teams during the problems. 

A well-structured team

of technical officers whose significant tenure belongs to cloud technologies and AWS services.

A 24/7 constant communication

to help you get through the AWS assistance, zero instances of delayed service. 

Simform's standard auditing and quality assurance

over every module of code we deliver through our consulting services. 
AWS insights
from our experts