Hire PHP developers for

custom web development!
Whether it is code fixing or building an enterprise-level web application, our all-inclusive talent pool of PHP programmers is filled with a diverse skill set. Hire full-stack PHP Developers with expertise in all PHP frameworks, including Laravel, Symphony, and Codeignitor to keep your development team ahead of the curve.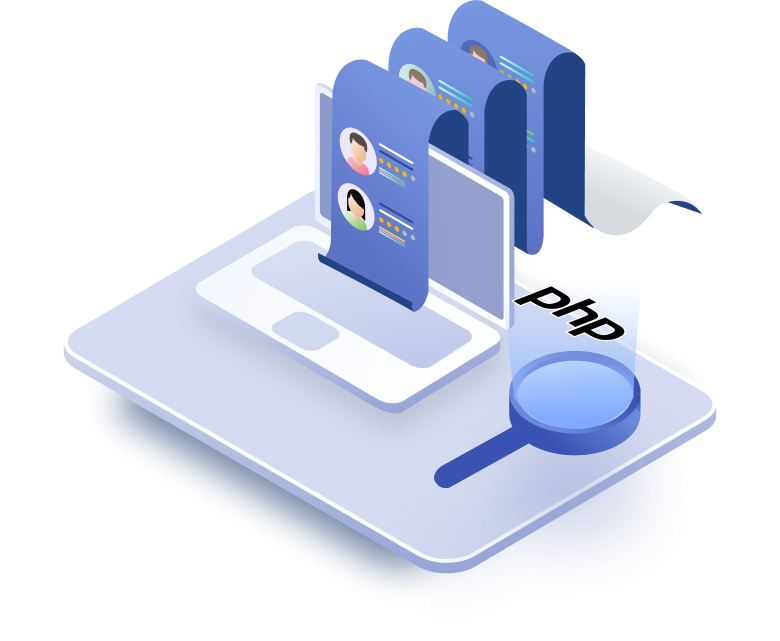 More than just 
PHP Developers
We have a pool of skilled PHP developers with a variety of skill sets and portfolios ranging from blog portals to customized content management systems. Simform, as a top-notch PHP development company, has the best PHP developers who –
have proficient knowledge of all PHP frameworks such as Laravel, Codeigniter, CakePHP, Zend, and Symfony, etc,
are experienced in technical expertise such as web API development and integration, automation processes, plugins development, web portals development, and more,
have expert knowledge of HTML5, CSS3, and Javascript to build interactive web apps,
are problem solvers and able programmers to build custom web development,
are experienced in different web architectures patterns like MVP, MVVM, etc,
are well acquainted with widely adopted SDLC methodologies like agile, DevOps principles, unlike freelancer developers
Posses required soft skills for seamless and transparent communication, and
are flexible to work according to your timezone.
Hiring models for PHP developers
In-house team
You can have total control over PHP developers working as an in-house team. But it's a bit expensive affair since it comes with additional costs such as hiring costs, taxes, employee medical insurance, and other expenses apart from high salaries. So rely on this if you are a tech organization and have resources or principal engineers for managing the team.
Freelancers
You can hire freelance PHP developers skilled in the latest PHP frameworks at the best rates. Unfortunately, dealing with freelancers seems tricky for many reasons, such as code quality, lack of monitoring, communication barriers, etc. Nevertheless, this model comprehends already employed in-house teams looking for resources for short-term, contractual tasks.
Dedicated team
Build your own PHP development team by hiring dedicated PHP programmers experienced in Laravel, Symfony, and Zend frameworks. Take advantage of the best blend of senior PHP developers and mid-level developers who use the latest PHP development tools for full-stack PHP development.
Simform's dedicated PHP web development teams share the same vision as yours, from ideating the design to developing an MVP and writing smart business logic. Hiring dedicated development teams have many benefits as you have direct control over the projects and the team. You save training and hiring costs and can continuously monitor dedicated staff and get reporting of project milestones.
Hire Best Skilled PHP Developers
Questions you must ask when you

Hire Dedicated PHP Developers
What is the cost of hiring PHP developers?
What best practices do you follow for PHP development?
Do you follow the quality standards of PHP web development?
What is the estimated time to deliver an application?
Which hiring model is suitable for my PHP project?
Simform has the
solution

you need
Cost of Development
The average annual pay of a PHP developer ranges between $84,000 to $86,000 in the United States. However, the pay ranges change from the geographic location to the location and experience of the developer.
Primary reasons behind the rates of freelance PHP developers and in-house developers depend on various factors such as,
Geographical locations
Developer skillset
Experience
Mostly freelancer developers cost you on the higher side since they charge on an hourly basis. However, it varies from location to location, while hiring dedicated teams costs less than in-house and freelance contracts. If you hire such dedicated off-shore PHP developers from reliable firms like Simform, you get cost-effective yet world-class projects delivered.
Coding Best Practices in PHP
At Simform, we adhere to agile development principles and apply standard coding practices to write high-quality, testable PHP code for developing web apps. Our modular approach and continuous integration and delivery principles enable our team to develop and test multiple modules simultaneously, resulting in quick feedback, less time to market, and quality product development. In addition, our expert PHP programmers are acquainted with code readability principles such as using DRY principles, avoiding deep nesting, and code optimization.
Turnaround time
From designing a minimum viable product to developing a full-fledged PHP web application with frontend and backend infrastructure, it takes around 3 to 4 months. But again, it depends on the project's scope; if it has complex functionalities and other customized features, it might take a few more months.
Hiring model
You can select a suitable hiring model based on your organization, industry type, technical expertise, and scope of the PHP project. For instance, if you have a scalable product to develop with no dedicated resource with tech understanding in your organization, you should opt for dedicated teams. We'll help you choose a suitable hiring model as per your business needs.
Trusted by
900+ happy clients

including these Fortune companies
Build a power-packed team with PHP developers
Key skills our
PHP Developers

have
Working knowledge of PHP: Have experience with current web development trends in PHP, building scalable apps, automation testing, and understanding of design architectures.
Must-have knowledge of popular PHP frameworks: Diverse portfolio of web apps built with multiple PHP frameworks such as Laravel and CodeIgnitor.
Hands-on experience in eCommerce frameworks: Have worked with different eCommerce frameworks and platforms such as Shopify, Magento, or Joomla.
Understanding of different architectures: Have experience working with architecture patterns like MVC and MVT.
Well-versed with version control tools: Have a working knowledge of different version control tools such as Git, SVN, CVN to track and manage the software code.
Knowledge of OOP: Object-oriented programming builds better quality software and reduces the overall maintenance cost.
Knowledge of programming and markup languages: Hands-on experience of HTML, CSS, and Javascript to build dynamic and interactive websites.
Development methodologies: Experience working in agile and DevOps development environments to work efficiently and collaboratively.
Exposure to cloud technologies: Have strong knowledge of cloud computing services and platforms like AWS and Azure.
Our
PHP Development

Services
Enterprise App Development
Leverage the time-tested solution for enterprise application- PHP. Get more with lesser efforts and faster.
PHP Upgradation
Upgrade your existing systems to PHP 7 and boost the performance & security of your web applications.
PHP Desktop Applications
Get the best middle ground between easy syntax and good structure offered by PHP to create cross-platform desktop apps.
PHP CMS Development
Build a CMS with bespoke workflows, interface, and advanced features utilizing the PHP and its powerful frameworks.
PHP for eCommerce
PHP with the right cloud architecture and NoSQL database makes the perfect combination for scalable eCommerce applications.
Custom Web Apps
PHP is the best bet for web apps due to its easy-to-use API and ready-to-use functions for whatever web services your app requires.
1000+ Business are p
owered by Simform
Hire PHP Developers
in Days and not Months
Why you should hire

PHP developers

from Simform
Dedicated PHP Developers: Our developer-to-client ratio is exclusively 1. No side projects are guaranteed.
Customer Success Manager: Track and manage your development goals with the help of a dedicated manager.
Flexible Engagement Model: Expand your team as you go without compromising on the quality of the developers.
Talent of Highest Caliber: Our proven vetting process only filters the accomplished and capable talent. 100% own staff. No freelancers.
Instant Communication: Keep up to date with your team's progress with the help of multiple communication channels.
Code quality: Our coding standards and best practices make us reliable partners for our clients.
Quality standards: Our quality assurance teams work closely with development teams and adhere to modern testing practices. Also, we ensure our developers are great testers as well to deliver quality products.
Deliverables on time: We strive to deliver features that your customers sought after the most in the shortest turnaround time possible.
Portfolio of
PHP development
Get PHP developers at your fingertips
Build a powerhouse of
best PHP developers!
Build future-proof applications using the most versatile programming language. Expand your development team with Simform's trusted, pre-vetted, and talented programmers. Hire PHP web developers to create your dream team today!
Hire PHP developers
in three easy steps
The most difficult part of software development is building a high performing team. We've got you covered.
Step 1: Talk to our experts
Save up to 70% of your time spent on recruiting. Share your requirements and specify your needs for PHP developers to our engineer advocates (not generalized HRs).
Our Agile coach always makes sure that our PHP developers are ready with the latest software development methodology.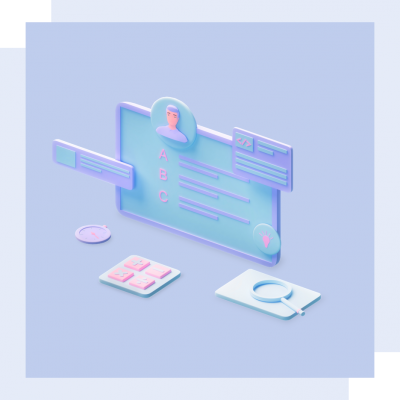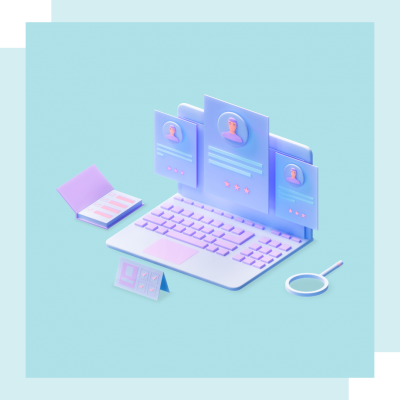 Step 2: Select the right fit
Select from a pool of handpicked developers provided by our technical recruiters. Within 72 hours, you get resumes of the most-qualified PHP developers for hire. Interview them personally and select the ones that give you confidence.
Simform's team manages payroll and employee benefits so that you can focus on developing high-quality software applications.
Step 3: Getting started
Starting is easy as we fluently integrate those developers with your team. Work with them for a risk-free trial period of two weeks to ensure they're exactly the ones you're looking for. If not satisfied, we'll give replacements!
We work as your development partner to help you scale your team that integrate with your development workflow and team's culture alike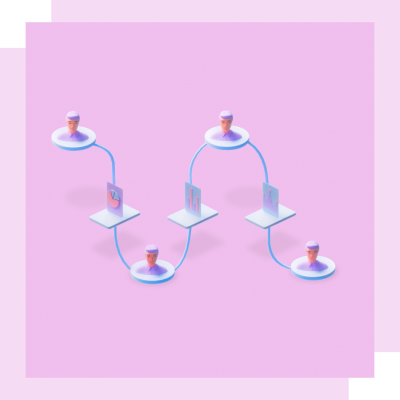 Awards & Recognitions
Frequently Asked Questions
PHP is among developers' most adaptable programming languages. It has the easiest learning curve, so you don't need to worry about scaling your team at any instance of your project. Also, it offers you flexibility during your ongoing project, which is the most crucial quality of a scripting language, so that you can make changes at any time. Furthermore, what makes PHP a preferred choice is its compatibility with most operating systems and its potential to scale and build performant applications. The technology is also versatile in supporting servers, making it a preferable choice to build cross-platform applications. The last but not the least parameter is its cost-effectiveness as it's an open-source language, so you don't need to spend money on licenses or software purchases.
Yes, our experienced PHP developers can help you build a PHP website using the latest PHP frameworks and tools. We've got you covered to build wonderful websites with PHP programming language ranging from eCommerce portals to dynamic page content to any interactive web app that runs on any platforms and web browsers.
Our hiring models range from dedicated developers to dedicated development teams including developers and project managers. You can select it based on your project requirements.
We'd love to have you in any stage of the development process and assess the competence of our pre-vetted developers by yourself. But we also ensure you that we leave no stone unturned in providing you the best of our highly skilled PHP developers when it comes to assembling a dedicated team for your project.
We use multiple project management tools based on the project requirements and clients' suitability in some cases. Some of them are Atlassian project management tools such as Jira, Trello, etc, Microsoft project, Gantt Charts, and other communication and workflow tools to keep our teams' work seamless and productive.
Yes, we do sign service level agreements with our clients.
Have more questions?
Let us know and our experts will get in touch with you ASAP.