Secure your web applications from common web threats with Simform's AWS WAF expertise
Our AWS experts audit your web applications, find any security issues, and suggest a robust framework to fix them using Simform's AWS WAF services.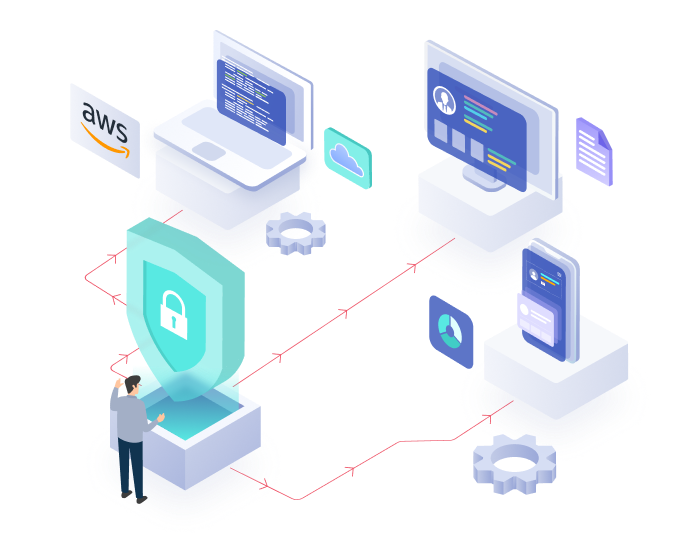 Trusted by
900+ happy clients

including these Fortune companies
Your trusted AWS WAF delivery partner
Protecting your web applications from security threats and attackers is crucial to ensure increased visibility, enhanced customer experience, and overall data security.
With AWS WAF, our team of AWS security experts can help you increase the security of your web applications and create custom rules to filter requests and block common attack patterns like SQL injection.
Trust Simform as your AWS WAF Delivery partner to help secure your web applications and APIs from attacks. 
Leverage our AWS WAF expertise
Web-traffic filtering
Filter requests based on IP addresses and HTTP headers by adding a layer of protection to prevent web attacks from exploiting vulnerabilities.
Our AWS WAF experts can make and manage custom rules for your needs. Whether you need to block attacks, geo-block regions, or rate-limit traffic, we have a solution.
Real-time visibility
Monitor & analyze your web traffic with metrics and raw requests that include IP, geo, URI, User-Agent, and Referrer details.
Leverage the power of AWS WAF experts to integrate the Amazon CloudWatch, making it easy to set up custom alarms when thresholds are exceeded.
API administration
Manage your AWS WAF rules via APIs that let you create and update rules automatically and integrate them into your development process.
We help you deploy, provision, and automate AWS CloudFormation sample templates allowing you to deploy security rules for your web applications.
Fraud prevention
Safeguard your application from bot attacks by monitoring your application's payment page against any fraudulent activities.
Get help from our AWS WAF experts to set up and manage a rule group that protects your payment page from hackers.
Simform's recognition as an AWS WAF service delivery partner demonstrates our capabilities in delivering web solutions that meet your security needs. Choose our AWS WAF expertise to safeguard your web apps and APIs from web attacks and optimize their performance.
AWS certified and recognized
As an AWS WAF Delivery Partner and AWS Advanced Consulting Partner, Simform has proven its excellence in delivering web security solutions.
Our AWS-certified professionals have experience implementing, managing, and optimizing AWS WAF for your web applications and APIs.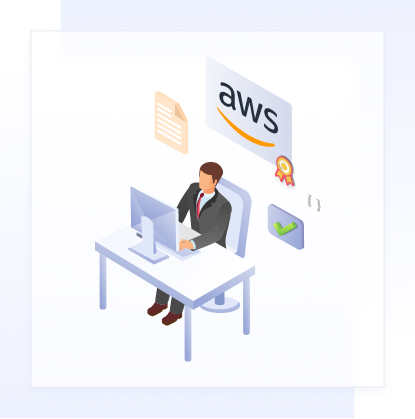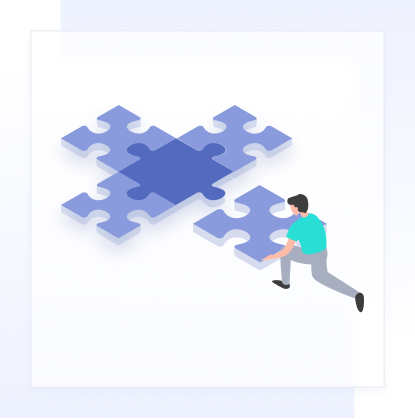 Flexibility
Deploy and maintain your AWS WAF with ease and speed, following a few simple steps.
Simform can help you set up and configure your AWS WAF in minutes without requiring changes to your existing code or infrastructure.
Cost effective
Save time and focus on building your web applications with managed rules to protect them against common threats.
Our AWS WAF experts help you create and update your rules based on your specific needs and preferences, ensuring control and efficiency over your web security.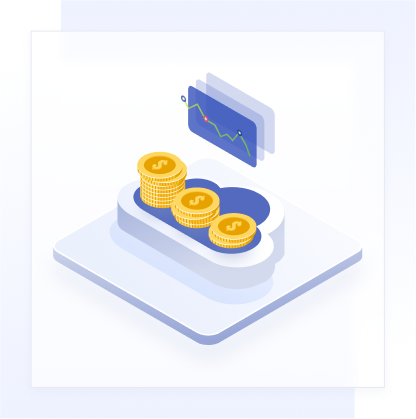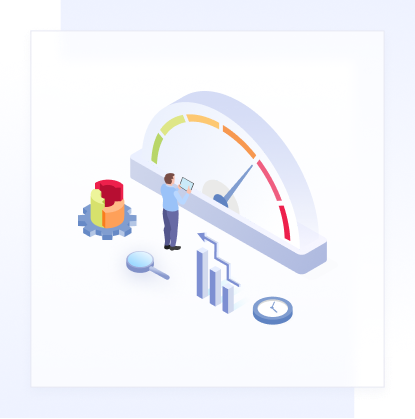 Scalability
Scale your AWS WAF to handle any amount of web traffic without compromising traffic without compromising your web security or performance.
Simform can help you optimize your AWS WAF to match your web application's growth and demand, ensuring the reliability and availability of your web services.
Minimal latency
Reduce the impact on your web application performance
Simform enables you to inspect any part of the web request within seconds, helping you respond to changing threats and traffic patterns.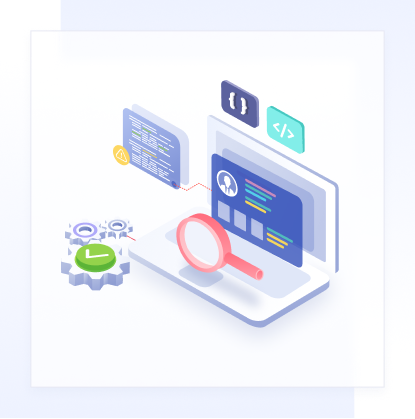 Work with an official AWS
Advanced Consulting Partner
Simform, with its cloud partners, brings you the superpower of cloud-native applications. Our strategic alliances empower organizations like yours to thrive in the cloud.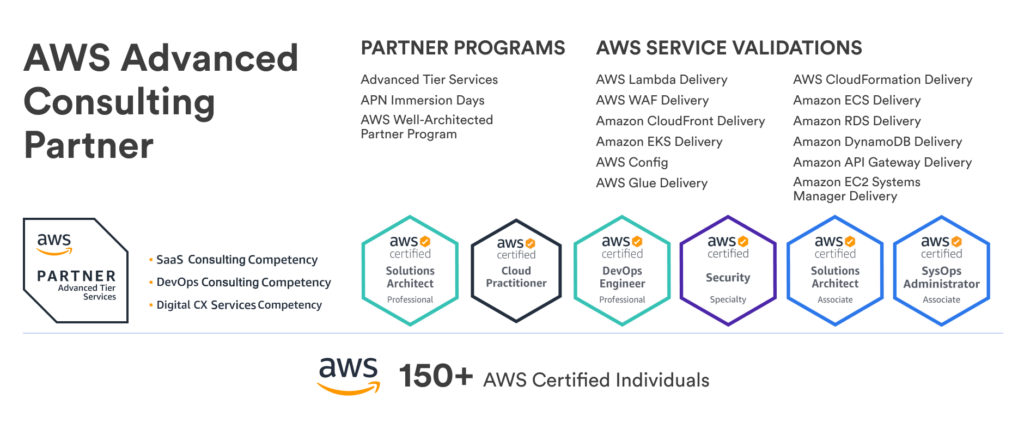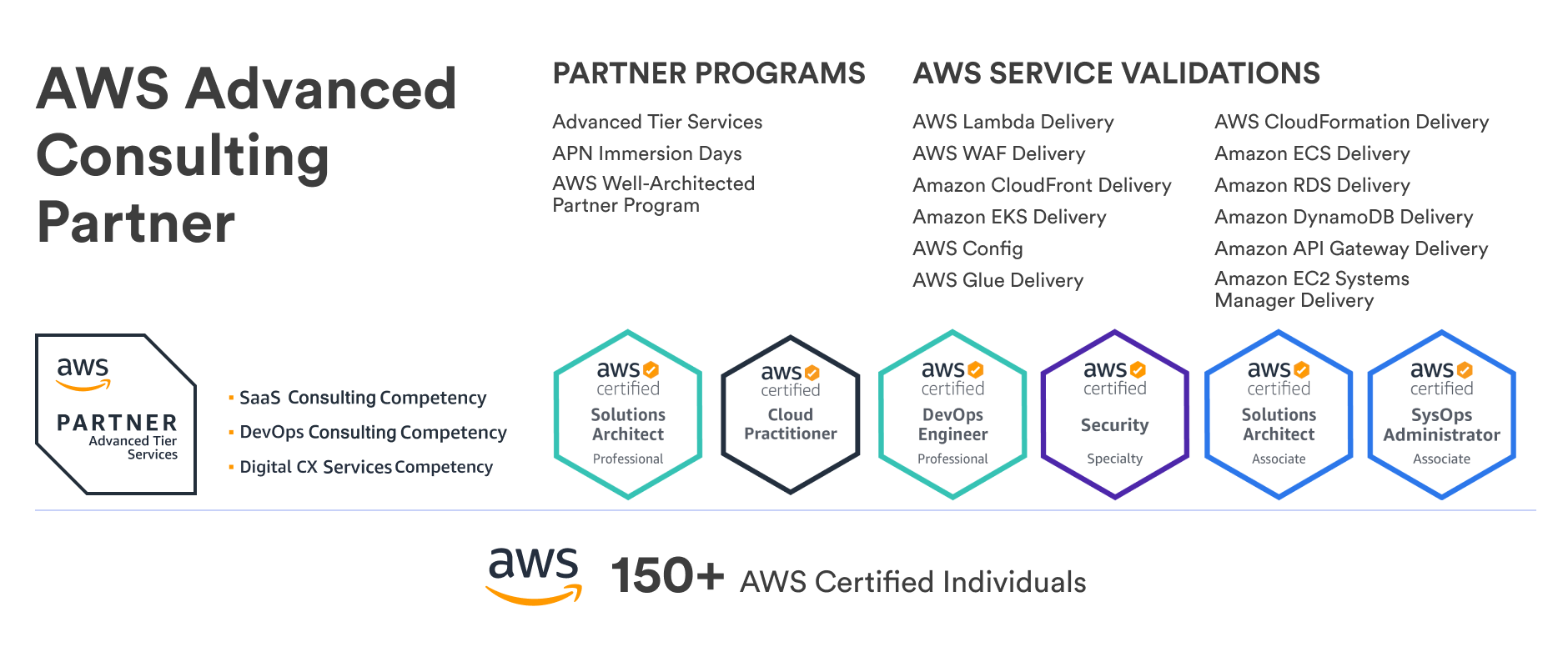 About Simform's AWS Practices
Simform is an official advanced consulting partner of AWS

and hence, follows an approved set of practices that define the best work in configuring AWS services. 

Devoted subject matter expert

to walk you through your project and assist teams during the problems. 

A well-structured team

of technical officers whose significant tenure belongs to cloud technologies and AWS services.

A 24/7 constant communication

to help you get through the AWS assistance, zero instances of delayed service. 

Simform's standard auditing and quality assurance

over every module of code we deliver through our consulting services. 
AWS insights
from our experts