Deploy, manage, and optimize distributed database with Amazon DynamoDB services
Simform can help you achieve single-digit millisecond performance and stringent security in your applications with meticulously designed AWS DynamoDB solutions.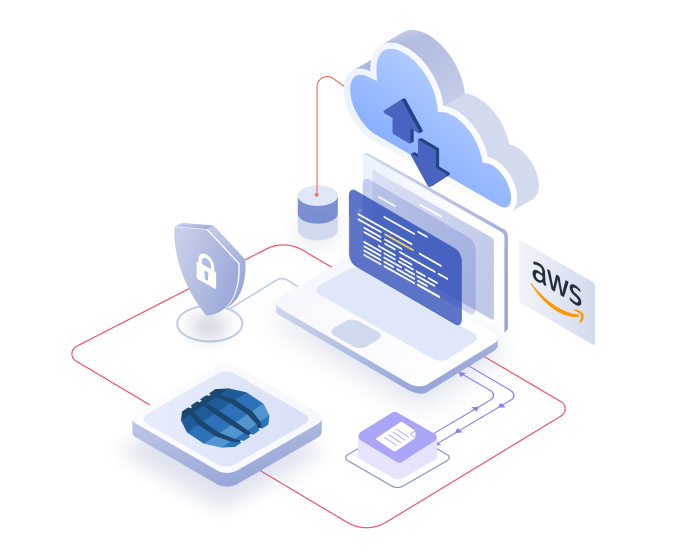 Trusted by
900+ happy clients

including these Fortune companies
Your trusted Amazon DynamoDB delivery partner
Modern businesses have variable database workloads increasing the complexity of handling data throughput and securing sensitive information. Simform customizes DynamoDB services for your business to optimize data handling, manage distributed databases, and enhance data security.
As an Amazon DynamoDB Delivery Partner, we specialize in creating database solutions that provide high throughput of up to a million requests per second. Our experts can help you with database design and strategy, reducing the operational costs for your business.
Leverage our
Amazon DynamoDB expertise
Enterprise-grade BI
Benefit from customized Amazon DynamoDB solutions that provide enterprise-grade business intelligence and analytics by identifying data patterns across your organization.
Database creation and management
Leverage higher data handling throughput with our DynamoDB services by creating non-relational databases to reduce the hassles of provisioning and handling variable workloads.
Backup on-demand
Our experts customize the Amazon DynamoDB solutions to offer instant backup and Point-in-time recovery(PITR) with strategic disaster recovery measures.
Security and compliance
Benefit from customized security features in Amazon DynamoDB and AWS IAM to control access to sensitive information and improve compliance.
Serverless development
Simform's DynamoDB experts leverage event-driven architecture with a scalable storage layer to offer serverless application development.
DynamoDB migration
Our experts analyze your application's database structure, data models, and access patterns and design a roadmap for seamless migration to the Amazon DynamoDB database.
Work with an official AWS
Advanced Consulting Partner
Simform, with its cloud partners, brings you the superpower of cloud-native applications. Our strategic alliances empower organizations like yours to thrive in the cloud.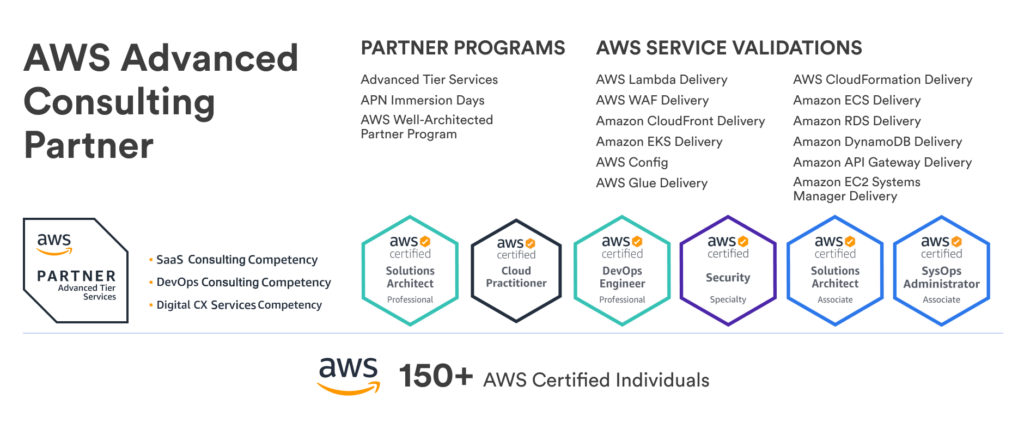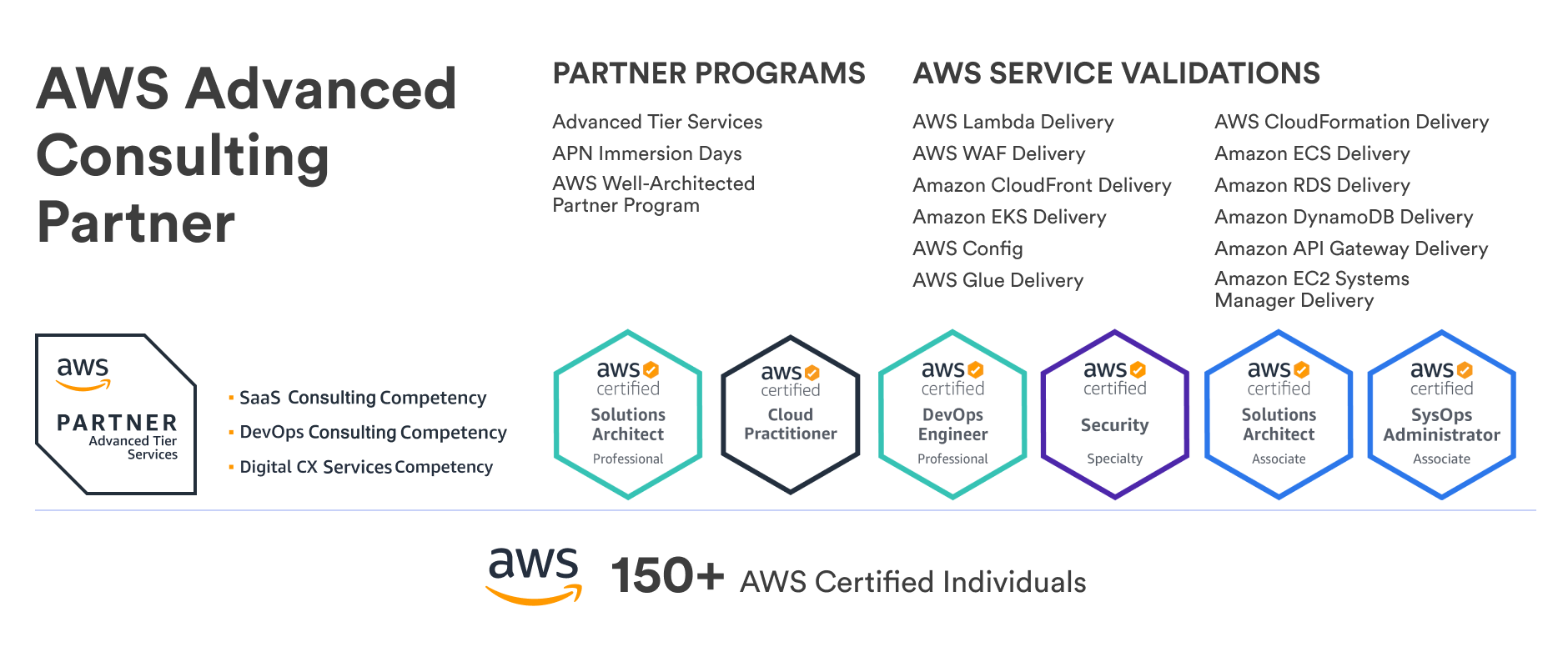 About Simform's AWS Practices
Simform is an official advanced consulting partner of AWS

and hence, follows an approved set of practices that define the best work in configuring AWS services. 

Devoted subject matter expert

to walk you through your project and assist teams during the problems. 

A well-structured team

of technical officers whose significant tenure belongs to cloud technologies and AWS services.

A 24/7 constant communication

to help you get through the AWS assistance, zero instances of delayed service. 

Simform's standard auditing and quality assurance

over every module of code we deliver through our consulting services. 
AWS insights
from our experts