Ensure
business continuity with proactive

cloud infrastructure management services
Our robust infrastructure management and monitoring services enable you to focus on business revenue. We help you detect issues early, minimize downtime, provide real-time diagnostics, manage storage and much more.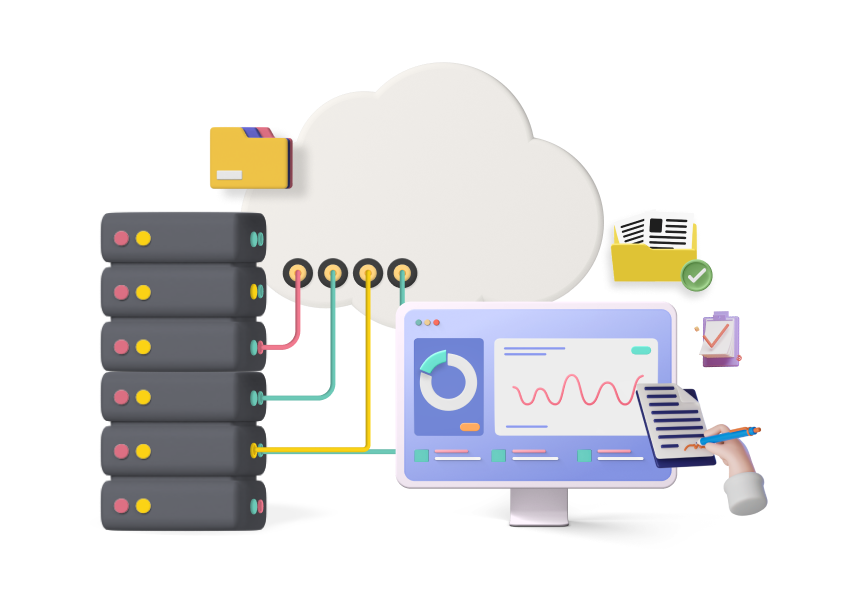 Trusted by
900+ happy clients

including these Fortune companies
Simform's
capabilities
Our service portfolio offers a full spectrum of infrastructure and management services to help you get the maximum ROI from your investment. We understand that cloud infrastructure is more than just technology, so our offerings include state-of-the-art engineering teams and cultural change required for exceptional success.
Multi-cloud infrastructure management
Improve ROI, minimize downtime, and mitigate risks by optimizing infrastructure with multi-cloud architecture.
We deploy, monitor, and optimize your infrastructure to find the best balance between cost-effectiveness and performance.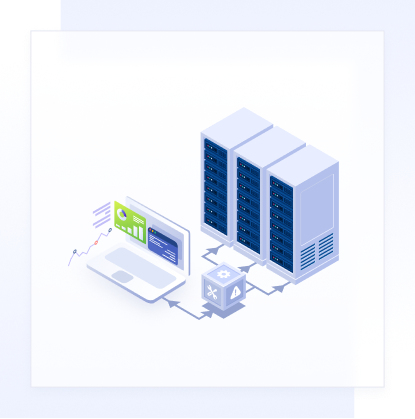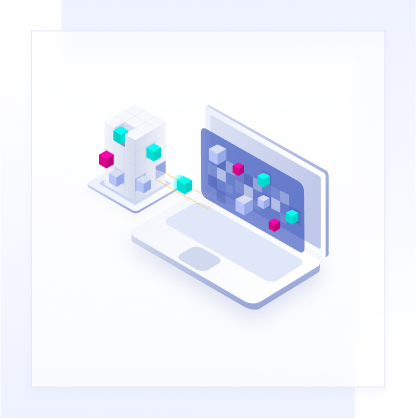 Infrastructure design and consulting
Get the competitive edge by architecting your IT infrastructure to best suit your business goals.
We consult you in network infrastructure design, storage management, and virtualization design to help achieve top performance at lowest possible costs.
Enterprise modernization
Get rid of your legacy infrastructure burden and choose enterprise modernization to deliver better user experiences at optimum performance levels.
We help your cause with assistance in cloud infrastructure deployments and move your legacy apps to the cloud to set up your business for success.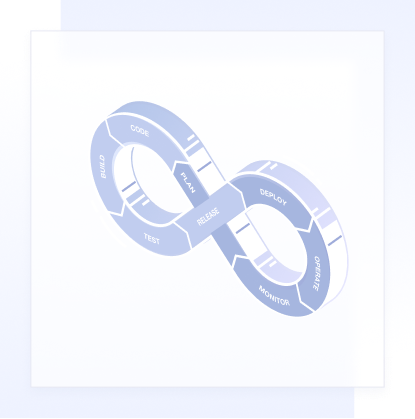 DevOps services
We provide DevOps consulting to optimize your cloud services to better manage workloads while reducing operational costs at the same time.
From planning to deployment of CI/CD pipeline, we partner you at every critical junction of your DevOps journey.
Why
Simform?
Your cloud infrastructure is the backbone of your business and we bring you the expertise to keep it in prime health. Work with us to get tech superpowers and innovate digital solutions that put you miles ahead of the competition.
Clear communication
Efficient communication with and within teams means no loose ends for you. With language no bar, you are always on the same page with developers.
Eminent expertise
No technology, methodology, and domain is alien to our in-house subject matter experts. It means you get top-notch digital products with your business logic ingrained in them.
Unmatched quality
'Good enough' is never good enough for us. You get magnificent products developed with a pragmatic approach using the best coding practices and comprehensive reviews.
End-to-end services
Be it custom software, cloud solution, mobile application, web app, or any other service, you can leave it all upon us to design, develop, test, maintain, and provide support for the solution.
Complete control
From conceptualization to delivery and maintenance, you stay in the driver's seat at all times. We take your project's responsibilities while you stay in control.
Business-centric
Your end goals are the metrics of our success. Our battle-tested team will go the extra mile to maximize your ROI and grow your bottomline.
Awards & Recognitions
We make your cloud infrastructure faster, safer, and more reliable
With expertise developed over the years of delivering successful cloud infrastructure management services, we make your infrastructure the perfect foundation to launch your business for success.
Simform
Guarantee
Flexible, efficient scaling
Expand or reduce your remote team size on demand.
Team of 1000+ engineers
Access vetted experts in the tech stack of your choice.
Long-term predictability
Simform's average engagement duration is 2 years.
Yes, we have a big enough team of cloud experts who can provide you quality maintenance services 24 hours a day, everyday of the year.
Yes, and we've done it for many clients. The default nature of virtual infrastructure makes remote monitoring a very practical solution to the maintenance needs. Our remote cloud infrastructure management service is a cost effective way for you to keep your infrastructure performing at its optimum best.
The cost of cloud infrastructure management and maintenance varies along with the complexity and size of the infrastructure. Get in touch with our experts to get an accurate estimate of how much it might cost you.
It refers to the upkeep of all the elements that are responsible for smooth flow of information and data in a cloud infrastructure. This includes virtual servers, key applications, and more. As the cloud infrastructure grows bigger, the number of such elements increases and the network itself becomes a lot more complex. It is in such scenarios that you require expert cloud infrastructure management services.