Experience uninterrupted scalability with Simform's AWS Lambda expertise

Simform can help you create scaling strategies using features like provisioned concurrency to ensure optimal performance without manual intervention.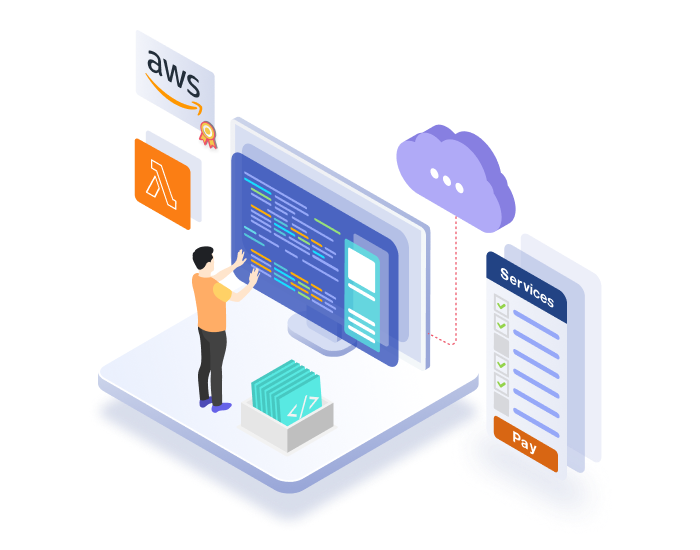 Trusted by
900+ happy clients

including these Fortune companies
Your trusted AWS Lambda service delivery partner
Managing servers and ensuring high availability requires expertise in cloud architecture, server provisioning, load balancing, and event-driven design.
Simform's experts analyze your infrastructure needs and configure auto-scaling policies by fine-tuning the Lambda functions. Choose Simform to scale your infrastructure and manage incoming requests without sacrificing speed.
Leverage our AWS Lambda expertise
Serverless architecture development
We design serverless architectures by carefully selecting, configuring, and optimizing Lambda functions. This guarantees adaptable applications, capable of handling any issues that may arise.
Serverless ETL workflow implementation
Our AWS experts collaborate with you to design and implement efficient solutions using AWS Lambda's serverless capabilities. This ensures accelerated data processing, reduced time-to-insights, and cost-efficient scaling based on your data workload.
Event-driven microservices architecture design
We architect event-driven microservices by breaking down complex applications into smaller, independently deployable units that respond to events. This enhances scalability, fault isolation, and overall system agility.

Real-time file processing
Our experts can architect functions that dynamically respond to file uploads, analyze log files, and execute real-time actions, reducing processing latency and establishing a responsive framework for file-based operations.

Data catalog and metadata management
We can help you organize, manage, and enable easy access to metadata for all data assets using AWS Lambda Data Catalog. Our AWS experts create a centralized repository for your data assets to simplify data management.

Build custom back-end services
By crafting custom API endpoints through Amazon API Gateway, we create new backend application services triggered on demand. This helps you respond to changing user needs efficiently.
We go beyond technical execution. Our AWS Lambda experts combine the capabilities of AWS with our own wealth of resources and experiences to deliver scalable solutions.
Work with an official AWS
Advanced Consulting Partner
Simform, with its cloud partners, brings you the superpower of cloud-native applications. Our strategic alliances empower organizations like yours to thrive in the cloud.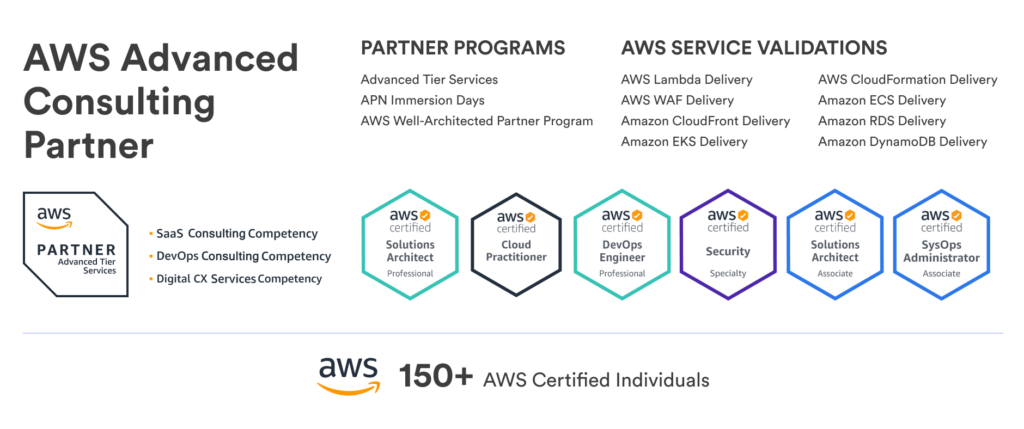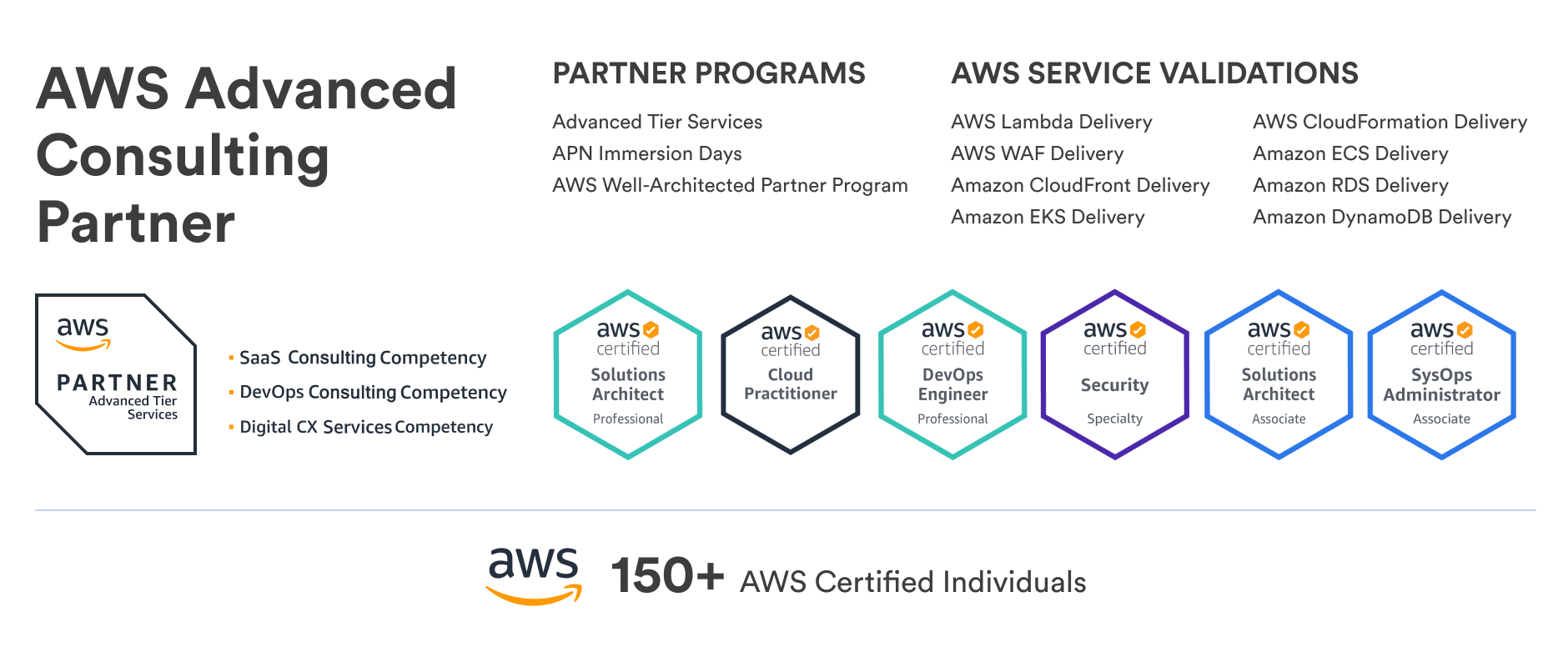 About Simform's AWS Practices
Simform is an official advanced consulting partner of AWS

and hence, follows an approved set of practices that define the best work in configuring AWS services. 

Devoted subject matter expert

to walk you through your project and assist teams during the problems. 

A well-structured team

of technical officers whose significant tenure belongs to cloud technologies and AWS services.

A 24/7 constant communication

to help you get through the AWS assistance, zero instances of delayed service. 

Simform's standard auditing and quality assurance

over every module of code we deliver through our consulting services. 
AWS insights
from our experts