Improve database performance and availability with Simform's Amazon RDS expertise
We take care of end-to-end RDS management by optimizing database capacity and finetuning instances to ensure high uptime.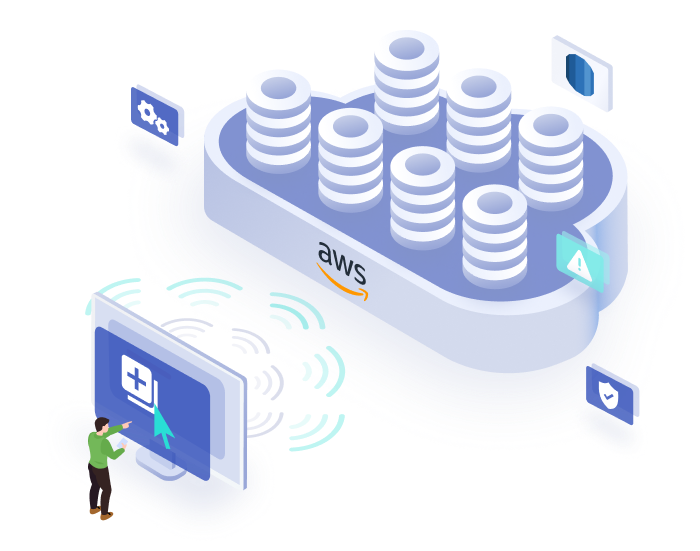 Trusted by
900+ happy clients

including these Fortune companies
Your trusted Amazon RDS delivery partner
Many businesses face the challenges of managing, scaling, and securing their databases, resulting in significant system downtime. Simfom's Amazon RDS expertise can help you streamline database management by enabling automated backups, ensuring smooth patch management, and providing early failure warnings.
Backed by certified Amazon RDS specialists, we simplify cloud database management so your teams can focus more on business innovation.
Leverage our Amazon RDS services
Managed RDS administration
We help you offload critical administrative tasks like software patching, backups, failure detection, and recovery. This allows you to increase efforts and resource allocation towards core product development.
Data security
Simform's AWS experts use IAM, automated backups, network isolation, and encryption for data rest or in transit to ensure data security. It improves data regulation compliance and fosters user trust.
Strategic scaling
Our AWS experts develop scaling strategies to accommodate growing workloads and traffic spikes. This can involve vertical scaling by resizing instances or horizontal scaling by adding read replicas.
Migration to RDS
Our AWS experts strategically plan and execute the migration of your database systems to Amazon RDS. This ensures a hassle-free journey to a more scalable, reliable, and cost-effective database solution.
Performance fine-tuning
We analyze the database performance in different scenarios and fine-tune it by targeted parameter adjustments. It improves the system's throughput and responsiveness under heavy workloads.
Architecture design
We design the most appropriate database architecture for your specific needs. This includes choosing the right RDS engine, instance types, and storage options to cope with data scaling requirements.
With over a decade of cloud expertise, Simform helps you get the most out of Amazon RDS. Our AWS-certified engineers become an extension of your team, managing and optimizing cloud infrastructure and resources for optimal performance.

Work with an official AWS
Advanced Consulting Partner
Simform, with its cloud partners, brings you the superpower of cloud-native applications. Our strategic alliances empower organizations like yours to thrive in the cloud.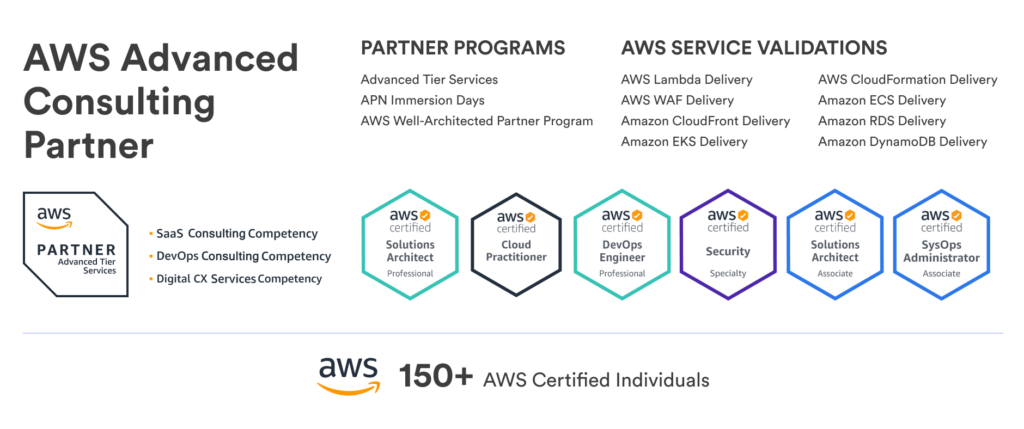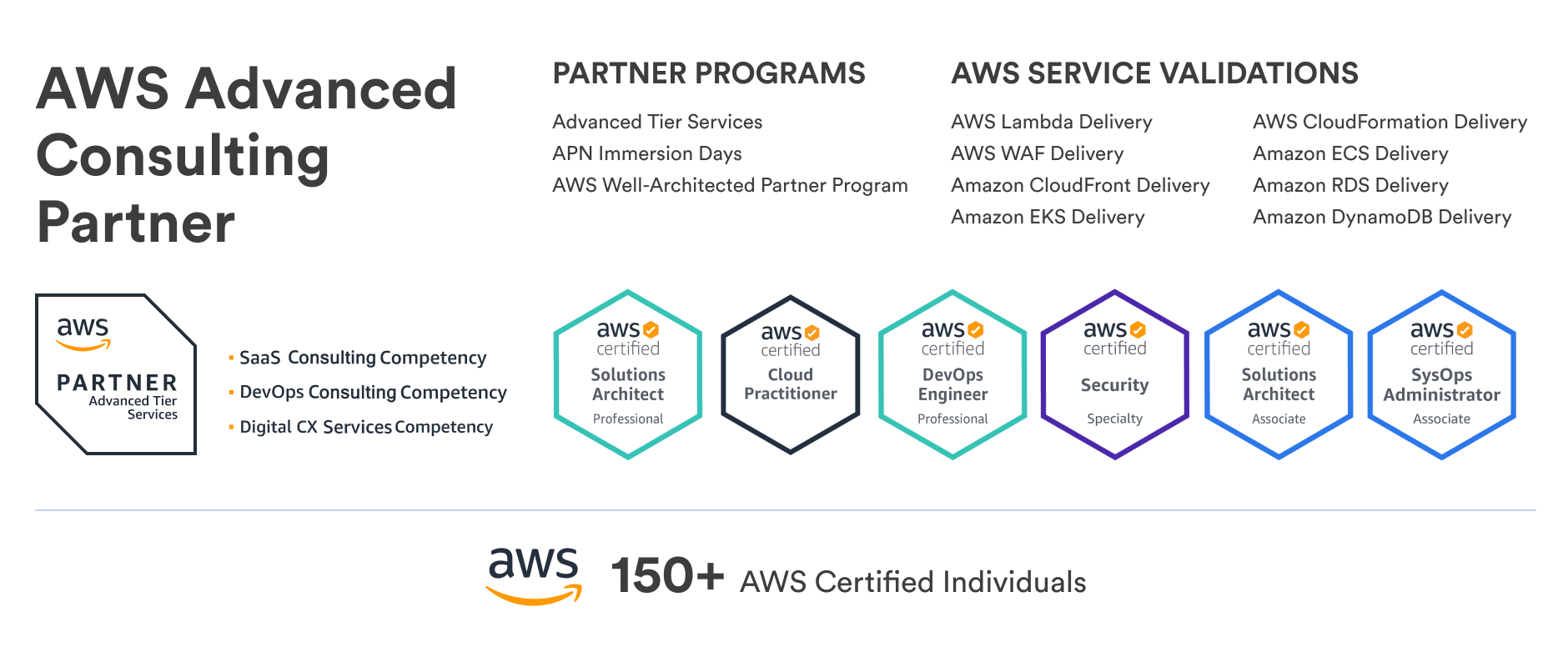 About Simform's AWS Practices
Simform is an official advanced consulting partner of AWS

and hence, follows an approved set of practices that define the best work in configuring AWS services. 

Devoted subject matter expert

to walk you through your project and assist teams during the problems. 

A well-structured team

of technical officers whose significant tenure belongs to cloud technologies and AWS services.

A 24/7 constant communication

to help you get through the AWS assistance, zero instances of delayed service. 

Simform's standard auditing and quality assurance

over every module of code we deliver through our consulting services. 
AWS insights
from our experts