Expand effortlessly with
scalable frontend development services
Bring down those alarming bounce rates and turn users into returning customers. Our creative frontend engineers give you swift, responsive, and beautiful frontends built with pixel-perfect design.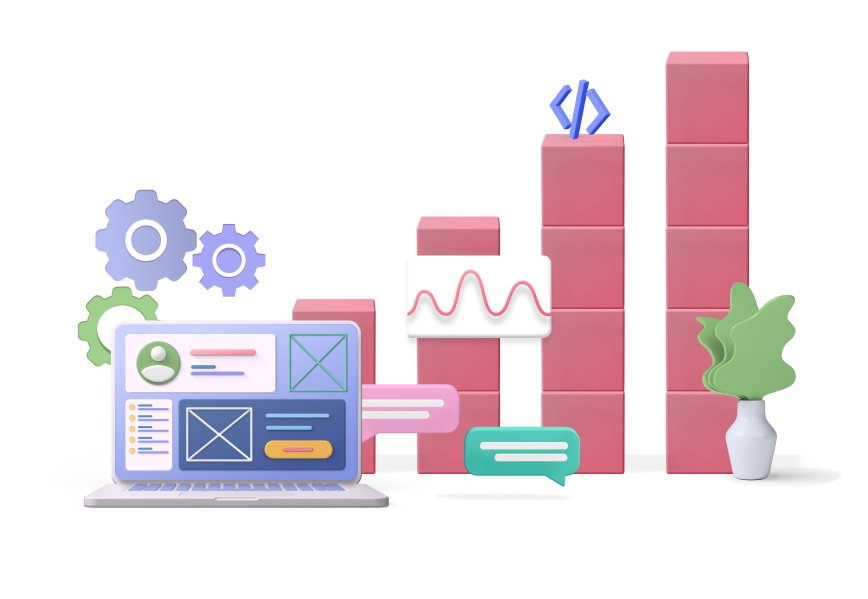 Trusted by
900+ happy clients

including these Fortune companies
Simform's Frontend Development Capabilities
When looking for a top frontend web development company, you need a partner who has tech acumen of the highest grade along with the proven ability to develop engaging digital solutions. Simform brings all that to the table and offers everything, frontend design services to expert frontend development.
UI/UX development services
From catching the eye to driving revenue worth millions, UI/UX plays a key role in your business strategy.
We convert your app functionalities into customer-centric intuitive designs with design language systems that preserve consistency across devices and platforms with our expert frontend web development services.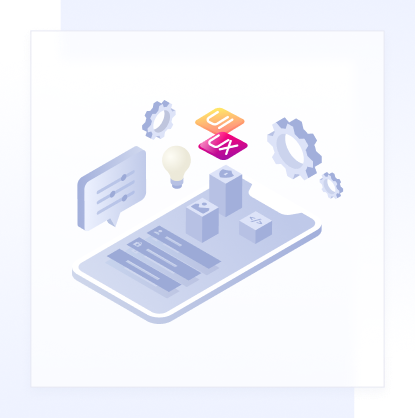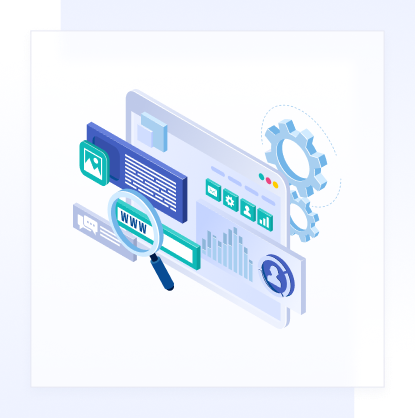 Web app interface development
88% of customers never return to a website after a bad experience.
With usability at the forefront, our skilled frontend devs compliment your web app's robustness with an equally pleasing and snappy interface that keeps bringing back the customers.
Headless eCommerce development
Your customers aren't dependent on a single channel for buying products, and neither should you for selling those products.
Our headless eCommerce experts help push your online store to multiple digital touch points and let you deliver the best user experience possible to the shoppers.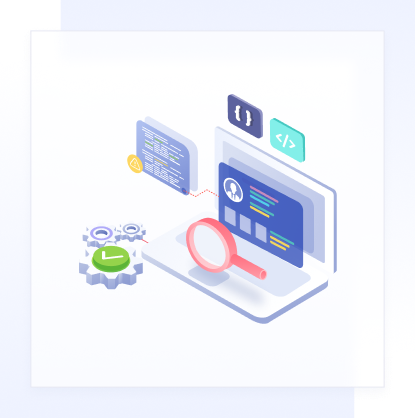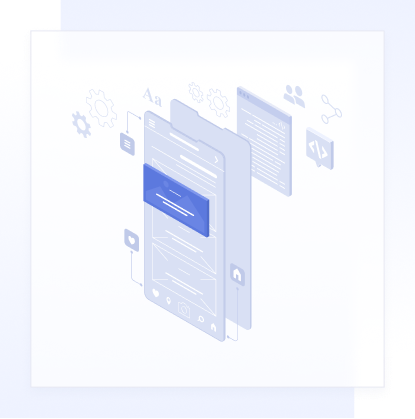 Single page application development
Complex web apps with hundreds of pages are a navigational nightmare for your users.
We use advanced frameworks and best development practices, and enable you to bring all the value to a scalable, fast-loading, and highly interactive single page application.
Legacy frontend modernization
Your age-old frontend is making you bleed on the maintenance end and losing your customers left and right.
Make your UI/UX impressionable, intuitive, and fresh with our customer-centric legacy frontend modernization services.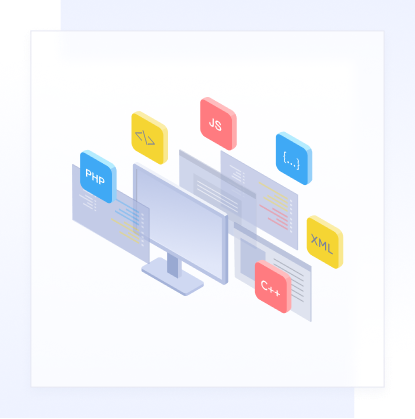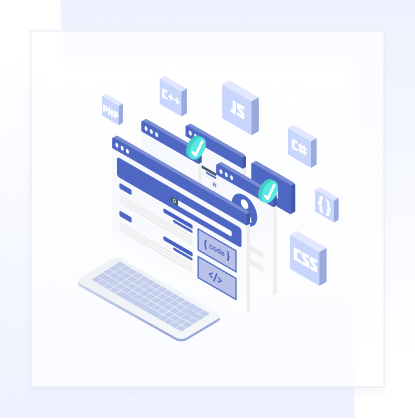 Micro frontend development
Is monolithic frontend slowing you down? Make your application truly dynamic by breaking down the massive frontend monolith into smaller and manageable micro frontends.
As a frontend development company, we bring you the necessary expertise to adopt this new-age way of building frontends for greater business agility.
Why
Simform?
With Simform, you can put together a perfect solution that accommodates your business objectives. We'll help you realize the power of modular architecture, and achieve extraordinary success.
Clear communication
Efficient communication with and within teams means no loose ends for you. With language no bar, you are always on the same page with developers.
Scalable team
Make your business success-ready with an extremely flexible team at your disposal that lets you expand without cutting corners. We are big enough to scale and small enough to care.
Complete control
From conceptualization to delivery and maintenance, you stay in the driver's seat at all times. We take your project's responsibilities while you stay in control.
Intrinsically agile
Your business needs to keep up with continuously evolving market trends and customer expectations. We are extraordinarily agile so that you can pivot strategies at will.
Transparent conduct
So accessible and open that you'll feel we are an extended part of your team. Periodic reports, access to tools, and the nurtured transparent culture keeps you abreast of all developments.
End-to-end services
Be it custom software, cloud solution, mobile application, web app, or any other service, you can leave it all upon us to design, develop, test, maintain, and provide support for the solution.
Awards & Recognitions
Interfaces that support your business logic and brand values at the same time
Your users yearn for seamless digital experiences across devices at lightning speeds. We help you satisfy them by building you a frontend centered around usability, responsiveness, agility, and aesthetics.
Simform
Guarantee
Flexible, efficient scaling
Expand or reduce your remote team size on demand.
Team of 1000+ engineers
Access vetted experts in the tech stack of your choice.
Long-term predictability
Simform's average engagement duration is 2 years.
The cost of a frontend development project varies strictly as per its scope. It can be anything from $1,000 to $60,000, and maybe even more than that based on project specifications. To get a better idea about how much your specific project requirements will cost, feel free to reach out.
The time required for a frontend development project will depend on the specific deliverables as well as the scope of the project. However, we have a consistent step by step process which helps you get a better idea about how long it might take us to complete your project. A raw breakdown of those steps is:
1. Research and requirement gathering
2. Prototype and wireframe creation
3. Frontend development
4. Testing and QA
5. Maintenance and support.
At Simform, we aren't married to any specific technology for any of our development processes and choose the tech stack purely on the merits of the project. We understand that each technology has its own set of pros and cons and we cherry pick the technologies that drive maximum profitability for our partners. Some of the technologies we use for frontend development are :
JavaScript, TypeScript, Angular, React, Vue, iOS, Android, Electron, Unity, WPF, React Native, Flutter, Xamarin
Headless eCommerce is an architecture where you get to have the frontend decoupled from the backend, adding a lot more flexibility and versatility to frontend content delivery. It gives marketers the ability to roll out blog, product pages, banners, etc. across devices and platforms without having to rely a lot on the backend.
In broader terms, you can consider the micro frontend architecture as an extension of the idea of microservices to the frontend space. It is based on the idea of breaking down the massive frontend monolith into smaller and more manageable micro frontends. The architecture brings a lot more flexibility to your frontend allowing you to pivot delivery strategies at will and try a lot more new technologies. Get in touch with us to understand what specific benefits can your business realize upon adopting this frontend development strategy.