Enterprise application
development services
Build bespoke enterprise applications powered by innovation and automation to meet every business need, now and in the future. Leverage our 11-year expertise in enterprise software development to re-engineer your legacy applications and make them future-ready.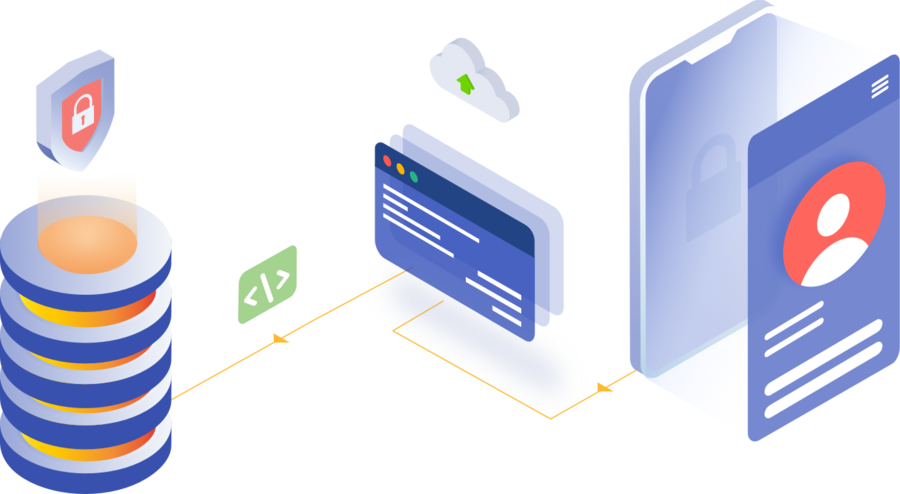 Why Simform for


enterprise application development
As an enterprise application development company, Simform aims at providing 360-degree services to cater to every business need. Our experts recommend the right technologies and best practices to bring operational excellence and efficiency to diverse industries. With the help of automation, data management, and maintenance, we offer end-to-end solutions for your applications, so your teams are focused on innovative and unique product delivery. 
We build scalable, customizable, and modern applications that accommodate your business objectives and allow you to offer a transparent business model to your customers. Our enterprise application development services include organizational review and assessment, design and development, tech stack consultation, testing, and support and maintenance. We also help organizations modernize their legacy applications to state-of-the-art enterprise applications for rapidly growing businesses. 
Expert tech consultation 
Maximum resource utilization
Scalable development teams 
Guaranteed on-time software delivery 
Agile, secure, and flexible development model 
Assured maintenance and support 
Goal-oriented development processes 
100% collaborative approach
Trusted by
900+ happy clients

including these Fortune companies
End-to-end enterprise

app development services
Enterprise application consulting
Bring technology-driven business transformation with our 360-degree enterprise application consulting.
We offer customized expert consultation to help you choose the right architecture, frameworks, platforms, and agile methodologies to help you develop a future-ready enterprise application that aligns with all your complex business requirements.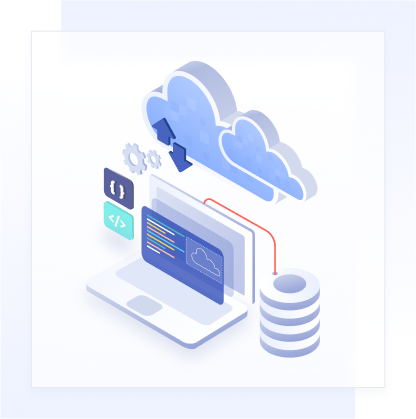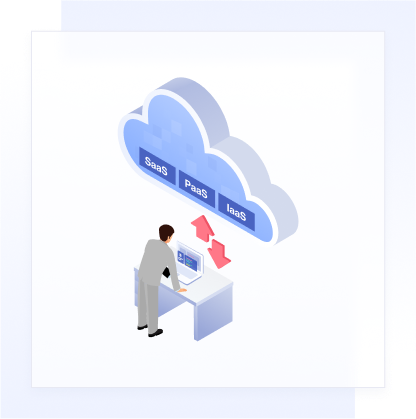 B2B mobile application development
Witness business growth through efficient analytics and better user engagement with Simform!
Our pre-vetted development teams enable you to design and develop, and customize and integrate user-friendly B2B mobile applications with automated operations for sustainable service delivery.
Enterprise application integration
Manage critical business functions with more accuracy and deploy a robust data collection system with our advanced enterprise application integration services.
We work with you to secure continuous data flow between multiple enterprise applications, including ERP and CRM tools, to streamline your business processes and eliminate information silos.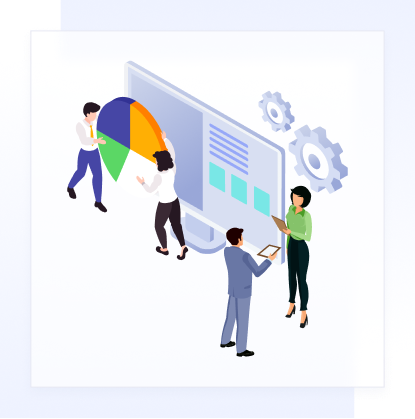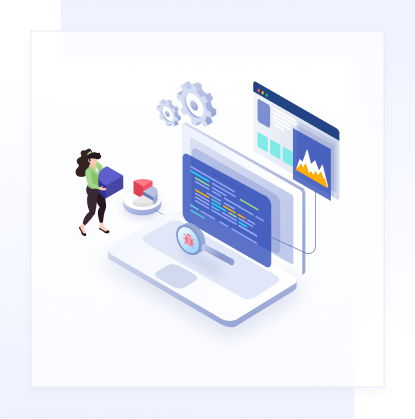 Enterprise Application Testing
Prepare your application to handle complex digital workflows, multi-level business requirements, and new changes with a comprehensive testing strategy.
We enable you to leverage automation and DevOps to create a highly effective test environment to ensure consistent performance and a bug-free user experience for your users at any hour of the day and night!
Let us know your enterprise app development needs.
Enterprise app development with

cutting-edge technologies
Big data
Our big data solutions transform large amounts of raw and unstructured data into valuable insights that allow you to make data-driven decisions, gain a competitive edge and optimize your business value.
Internet of Things (IoT)
We help you unlock new business opportunities by embedding IoT abilities in application development, enabling you to make real-time and intelligent decisions and facilitate effective inventory management.
Artificial intelligence (AI)
Our expertise in AI tools and platforms such as TensorFlow, Watson Studio, Google AI Platform, and more enables us to recommend tailored solutions to help you provide a quality user experience and build next-gen applications.
VR and AR App development
By leveraging the two trend-setting technologies — Augmented reality and Virtual reality, in applications lends them ease of mobility and an unmatched interactive reality for a better customer experience.
Machine learning
We enable you to deliver a highly personalized user experience, enhance application security, and become a data-driven organization by combining the supervised and unsupervised approaches of ML.
Blockchain
Our experts help you integrate Blockchain-as-a-Service (BaaS) into your workflow to build a transparent and secure transaction system, efficient data storage, and robust supply chain management.
We build highly scalable and
robust enterprise applications
A vast pool of skilled developers

eliminates recruiting headaches and allows you to scale up your technical team quickly without any bottlenecks.

Continuous training and development

empower our developers to leverage cutting edge technologies, such as ML, AI, AR/VR, and Big Data.

Complete transparency

between our developers and your team to ensure a smooth flow of communication and timely delivery with no compromise on quality.

Enterprise data protection

remains one of the top priorities for us. We make sure business-critical data remains safe from any serious breaches.

Agile and scrum methodology provides complete visibility of any quality issues to execute projects efficiently and identify any risks at the early stage.
Awards & Recognitions
Simform
Guarantee
Flexible, efficient scaling
Expand or reduce your remote team size on demand.
Team of 1000+ engineers
Access vetted experts in the tech stack of your choice.
Long-term predictability
Simform's average engagement duration is 2 years.
Enterprise software is a commonly used term to describe applications and systems that organizations leverage to support their operational and strategic initiatives. They focus on the organization as a whole rather than a single user.
Enterprise applications are responsible for handling a large portion of operations in an organization and improving the business and management reporting tasks. They also process the information at a significantly high speed and are designed to be deployed across various networks.
Our enterprise software developers follow an end-to-end development approach for enterprise software development. The process includes:-
Planning and review of customer requirements 
Designing and determining software architecture 
Defining software needs 
Choosing programming languages and methodologies, coding and implementation
Testing software quality 
Field testing and deployment 
Maintenance to ensure software performs at an optimum level
There are 4 leading types of enterprise applications/systems: Customer-Relationship Management (CRM) software, digital and content creation software, Enterprise Resource Planning (ERP) software, and Supply-Chain Management (SCM) software.
The cost of building an enterprise application depends on various factors such as – The type of organization, adopted tech stack and methodologies, the nature of deployment, expected number of users, and the level of customizations.
The preferred programming languages for building enterprise applications are Python, Java, JavaScript, and C/C++.
A strong security strategy is a must-have for enterprise-level organizations that deal with multiple services and products and undertake an exchange of information between various departments or geographical locations. Your personnel must get the information necessary to carry on business while keeping hackers and other malicious factors at bay.
A fool-proof security strategy should focus on customer-defined access policies, event logging, incremental backup policy, orchestration, Cloud disaster recovery (Cloud DR), and high-level enterprise drive encryption to ensure that your data is free from misuse.