Hire Flutter Developers To Build Modern Apps
Take advantage of Flutter — the leading mobile technology to build scalable mobile applications. Hire Flutter developers from Simform.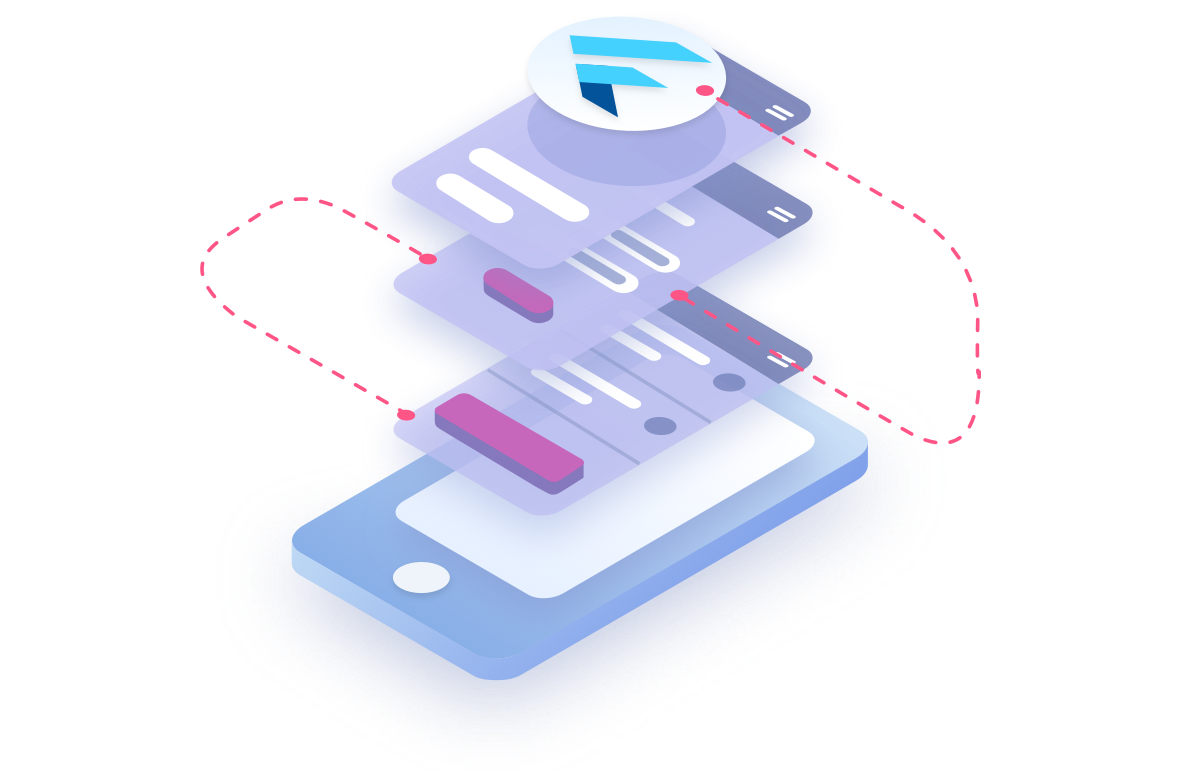 Trusted by
900+ happy clients

including these Fortune companies
Your hub of world-class, talented

flutter developers for hire
Simform is a software development company inclusive of a pre-vetted flutter development team that serves as your extended team catering to all your business needs. Our cross-platform app development guaranteed optimal use of resources irrespective of technical needs. With us, you won't have to spend weeks filtering out developers who do not fit your project and business goals. We choose our developers on the basics of their value.
Key skills our Flutter Developers have
Proficiency in Dart programming language: Our Flutter developers are experienced in using Flutter SDK and Dart scripts to create Android and iOS applications without any additional modification.
Real-life experience with Flutter Widget: Create visually appealing and interactive apps that run seamlessly with widgets that satisfy the creation of animation and motion, images, icons, Cupertino, etc.
Understanding mobile app designs: Our vast experience in Flutter development enables us to create UI designs for mobile apps with guaranteed native performance where the code is compiled to native ARM machine codes.
Can work with version control tools: We offer complete control over your Flutter application by embedding services that track and manage all necessary changes made using version control tools.
Experience working with cross-platform frameworks: Our Flutter developers have extensive experience working with various cross-platform frameworks to build a single codebase that does not influence any OS update or system configuration changes.
Aware of development methodologies: Be it web or mobile interface, our Flutter-based project managers choose only the technologies that are the right fit and future-proof leaving room for architecture evolution.
Can work on cloud infrastructure: Automatically run backend codes by responding to events triggered in your Flutter app via cloud-powered architectures and avoid manual management and scaling your servers.
Hire dedicated flutter developer

as per project need
Flutter developers for IoT
Combine the power of embedded IoT devices with flutter and get endless connectivity and automation.
Flutter web developer
Get extraordinary performance on the web with the advantage of robust and sophisticated flutter UI. 
Flutter Migration
Increase your product time to market and cut down on development expenses by migrating to flutter.
Flutter desktop developer
Leverage the power of dart and build intuitive desktop applications that are responsive to a single click.
Flutter mobile developer
Build scalable mobile applications with flutter to improve your existing business workflow.
Flutter developer for widget customization
Customize the way how your mobile app looks with Flutter widgets. 
1000+ Business are powered by
Simform
Hire the best flutter developers. Vetted by us, chosen by you.
Benefits to Hire Flutter Developers from Simform
Dedicated cross-platform development with Flutter towards straightforward and precise performance.
Choose a flexible hiring contract between hourly, full-time, or dedicated development at your convenience.
Speed up the Time-to-Market (TTM) as we practice agile development methodologies and sprints.
Access to round the cloud consultation, no time-zone difference.
Guaranteed timely delivery with zero risk-free consultation.
Integration of enterprise-grade firewalls and security even under limited budgets.
Instant communication with stable responses via various online communication tools.
Promise in clean coding as we best practice to use top-notch tools to reuse codes and resources.
No less than premium quality in testing from day one till the end of project delivery to our clients.
Quick turnaround time for architecture evolution as we add features and push updates in real-time.
Portfolio of
Mobile Applications
Steps to hire top flutter developers from Simform
With our hiring process, you get unmatched talents at the best hiring contracts.
Step 1: Choose flutter developers
It all starts with a strong recruitment process. Our talented recruiters work day and night to find out talented flutter developers. We carefully vet, hire, and train these developers on our premises. You incur zero costs of training.
When you reach out to us with your project requirements, we introduce you to our flutter application developers. At this point, you interview these developers and connect with them as your in-house teammates.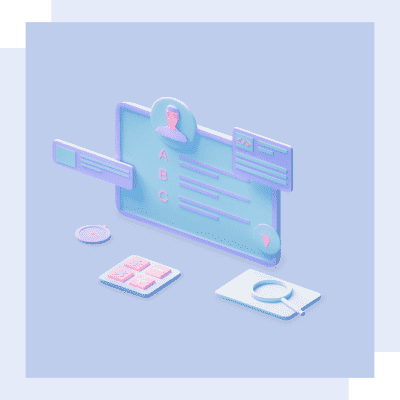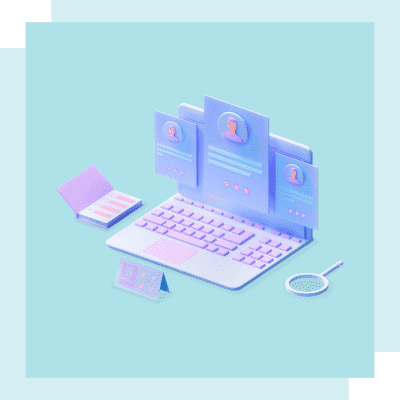 Step 2: Collaborate and Communicate
The flutter developers you hire will work as your own extended teammates. They will share your vision and work tirelessly to make your dream come true. During the execution of your project, your developers will work in sprints wherein each sprint would involve weekly standups and goals discussion. 
The entire execution of the project will be spearheaded by a dedicated customer success manager. He/ she will communicate with you 24×7 over the status of your project. The entire process is seamless and maintains 100% transparency between you and your team.
Step 3: Iterate and Get results
Our Flutter developers adopt an Agile methodology to get your project up and running. It starts with building prototypes for your project wherein it will undergo different phases of development such as requirement, design, development, and testing.
Once it reaches the testing stage, our developers will successfully succeed all the sprints and chalk out the final MVP. The entire process follows rigorous feedback and testing approaches to make sure that your project stands true to the expectations.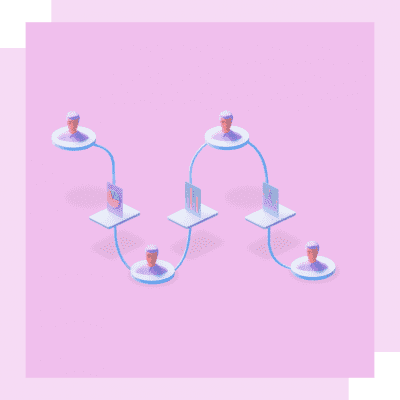 Awards & Recognitions
Frequently Asked Questions
We have a team of developers who are experienced in agile mobile or web development approaches with Android Studio, Flutter SDK, and are also aware of REST APIs, SQL, etc. We will help you choose flutter developers for your project including junior developers, senior developers, and project managers.
The average cost of hiring a Flutter developer ranges between $50-$200/hour in the United States, $50-$100/hour in eastern and western Europe, $25-$40/hour in India, and $100-$150/hour in Australia.
Our Flutter developers build mobile and desktop apps that are heavily optimized with modern react-style features. They also use a rich set of widgets to create pixel-perfect UX and support various services for camera, GPS, storage, etc., via the frameworks packaged system.
Yes, Flutter is a good choice for scaling applications. Even in terms of UI, it supports the ratio-scaling approach to expand the entire GUI if required, and it allows the reusability of code with efficient state management.
Firebase, Node.js, and SQLite are suitable backend technologies compatible with Flutter for regular development of android and iOS applications. For enterprise-grade development – MySQL, MongoDB, etc., are a few to name.
Yes, we have a service-level agreement where we mention services we provide, expected service levels, along with metrics to measure them to ensure all parties are informed and clear in their responsibilities.
Have more questions?
Let us know and our experts will get in touch with you ASAP.