Miami! We are a P
ro App Development Company
Work with top app developers to deploy high performing user-friendly mobile applications that are intuitive, innovative, robust, and secure.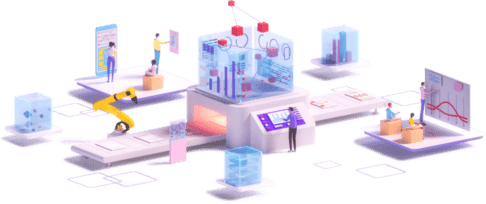 Trusted by
900+ happy clients

including these Fortune companies
The Best App Developers in Miami
Miami is one city that has emerged as one of the new tech hubs In Florida and is only getting impressive with its diverse tech scene. From affordable housing, lower taxation rate, and various tech opportunities, Miami is one of the hottest places for the expanding market. So if you're a business owner looking for an app development company in Miami, Simform can help. 
Simform is a leading development house with some of the best app developers in Miami who know their way in developing web and mobile app design and development. We're known for building dynamic, scalable, lightweight, and robust applications backed by industry-leading application development best practices. Our team of app development professionals relies on innovation, transparency, and technical expertise to deliver an end-to-end product. Simform believes in pursuing modernized development approaches and advanced automation techniques and building a product that can stand the test of time and trends. Get in touch today to learn more.
Want to build an app that scales?
We are a
technology partner

to the
trailblazers of Miami
Our
application development services
Mobile & Web App Development
Creative designers and certified developers to build apps that stand out among a host of others
UI UX Design and Development
Apps crafted to reflect your brand personality and design intuitive interfaces that complement your app features
VR and AR Apps Development
Applications built to give your users an interactive, real-world experience with Augmented and Virtual Reality
Cross-Platform (Hybrid) Desktop and Mobile Apps
Codebase that easily syncs across all platforms, making your app consistent in its look and feel
Cloud Application Development
Custom applications that are fully-managed by AWS, Azure, Google Cloud, Docker to increase scalability and data migration
Quality Assurance & Testing Services
Software optimization to detect bugs, threats, and technical hiccups to ensure they don't hinder your business growth
ios App Development in Miami
Make your business triumph with our award-winning team of iOS app development company in Miami. Did you know? Apple's App Store spending surged to record-breaking $32.8 billion in the first half of 2020. Not only this is a staggering number, but it's also close to double the estimated gross revenue spent in the Google Play store, despite the more significant market share enjoyed by Android. Plus, the iPhone's dominance in North America is a testament that now is the right time for you to tap into this potential market.
Simform exemplary competency in end-to-end iPhone app development services in Miami brings you the customized and scalable team just right for all your iOS development requirements. Not only that, you get a full range of services with trending technologies such as IoT, AR/VR, with best-in-class UI/UX design and development. Our iOS developers are seasoned with Objective-C, Swift3, Xcode5 & iOS 14 SDK, ready to empower tech leaders like you with the razor-focus app development capabilities.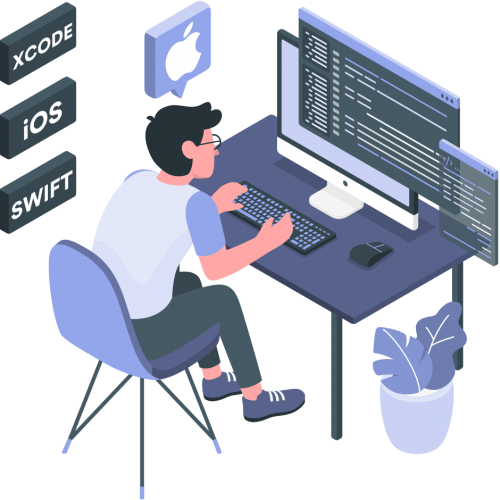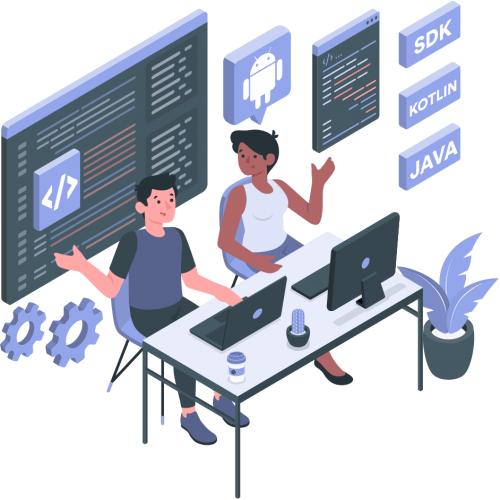 Android App Development in Miami
Build your profit-driven value-led brand identity with best-in-class, tailored, and scalable Android app development in Miami. Whether you are developing a brand new Android mobile app or just migrating from legacy applications to the Android ecosystem's dynamic world, we've got your back.
Though the iOS market may have a higher dominance, the Android market offers you the unparalleled flexibility that paves the way for faster and iterative development. Our team helps you build bespoke Android apps with only the best tech frameworks like Flutter, Kotlin, Phonegap, Xamrin, React Native with best industry practices.
Miami has already begun watering the strong roots in IT sectors and supported the evolving need for mobile app development in Miami, GA. Extending your team with Simform guarantees that you work with pre-vetted masterful developers only. With Simform's unparalleled expertise, join in the breeding ground of this upcoming silicon valley Miami, leaving no stone unturned. You can focus on what's best for your company and leave the rest to us.
Hybrid App Development in Miami
With people having multiple devices in their arsenal, Simform is all geared up to help you reach out to your customers irrespective of the platform they are using. Yes! We are talking about hybrid app development in Miami. Simform offers cross-platform development by leveraging programming languages like Swift, Java, Kotlin, Ionic, React Native, and much more to create business applications that operate seamlessly across all mobile platforms.
Being a top app development company in Miami, partnering with Simform will help you extend your existing technical capabilities. Having years of extensive experience in the mobile app development process, Simform has mastered the performance tweaking that needs to be done in order to offer a native-like user experience.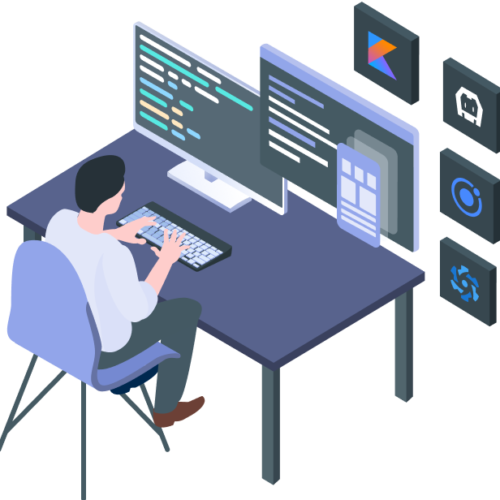 Mobile app development

case studies
What
customers say

about our
app development services
Miami raising a multicultural tech hub
for startups and enterprises
At #13 on Inc.'s 50 Best U.S. Cities for Starting a Business in 2020– Miami has the highest rate of entrepreneurship housing over 139 startups and enterprises on Inc. 5000. The city attributes this fast-paced growth to the fusion of home-born and foreign-born entrepreneurs,
Over the past few years, the city has seen a surge in native and foreign-born entrepreneurs, who have explored various departments of technology: Robotics, AR/VR, Artificial Intelligence, IoT, among others. What's more, the Magic City casts its spell with its plush pool-side co-working spaces and vibrant art community that continues to attract engineering talent. In fact, between the years 2012 and 2018, the city experienced a 40% growth in tech jobs. Miami is home to tech companies like Magic Leap, Cyxtera, CareCloud, VoltCash, Unitea, Rokk3r, among others.
Simform is excited to partner with startups and top tech companies in Miami as a dedicated technology partner. We build innovative, smart, and sophisticated mobile applications that delight users. You can bank on our team of app developers to seamlessly walk you through the different stages of the app development lifecycle.
Hire the best App developers around!
Our
agile development

process
Awards & Recognitions
The exact cost to develop a mobile app in Miami can be determined by three factors:
The number of platforms – native, hybrid, or web
The complexity of the app
Functionality requirements
The average cost to develop a mobile app in Miami varies from $80K – $250K. For less complicated apps with a few basic features can range from $10,000 to $50,000.
Generally, it takes five to six months to develop a simple application. It also depends on the complexity of the application and features.
We, at Simform, use the latest technologies including Java, Angularjs, Node.js, Rails, Python, and more. We help clients to choose a technology that works best for their project's requirements. You will also have to be prepared with the features and functionality requirements to be added before hiring developers.
Yes. We provide 24×7 technical support and assistance post-development with a dedicated project manager.
Yes, we sign a Non-disclosure Agreement (NDA) with our clients. At Simform, we offer a secure service and adhere to strict security measures. Additionally, our team of developers and other staff are contractually obligated to follow our security policies.