Best Software development Company
in Atlanta
To compete you have to move quickly. Your business needs to have the right custom software that scales as your business grows. We help best startups and brands build scalable mobile, web, and digital experiences for all software development companies based in Atlanta.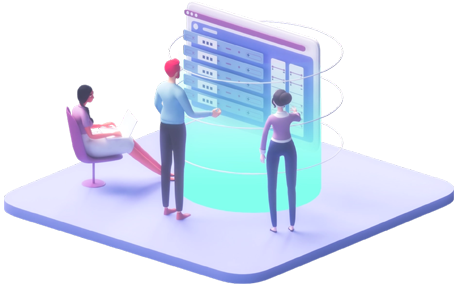 Trusted by
900+ happy clients

including these Fortune companies
Why Simform is best Software development company in Atlanta?
Simform is a dedicated technology partner to tech companies in Atlanta, helping them build innovative software solutions since 2010.
Our expert development team works jointly – to understand your vision, challenges, requirements, competitors, goals, and audience – to present the most fitting tech architecture along with engaging user experience. We lend our expertise with web and mobile custom software development, streamlining intricate processes, and catering to specific organisational requirements.
Simform is among the 5 top custom software development companies in Atlanta, offering custom software development solutions to emerging start-ups, Fortune 1000 companies, and NGO's featured by WHO.
Want to Develop Software that scales?
Software development

firm
serving Atlanta's tech scene
Supporting Atlanta tech scene
with software development
Remember Wakanda, the untapped vibranium-powered nation, from the Marvel series? Atlanta is emerging as that tech-powered city, embracing the latest technologies – Internet of Things (IoT), Blockchain, and Artificial Intelligence (AI) – to nurture its diverse economy.
With a myriad of communities – Atlanta Tech Village, Georgia Tech, Venture Atlanta – working in union to raise a healthy tech ecosystem, the Empire City of South received a total venture capital funding of over $1.1 billion in 2019. What's more, the city is home to many elite tech companies like MailChimp, Calendly, Salesforce, Vanco Payment Solutions, Storji, among others. This economic diversity has encouraged new tech entrepreneurs to explore the best technological solutions for their business. What completes Atlanta's tech-friendly environment is the gold rush of engineering talent who equally contributes to its success.
Simform is excited to collaborate with you as a dedicated software development partner. You can bank on our expert team of technologists to receive endless support and step-by-step guidance to build the software your business needs.
Portfolio of
software products
What
customers say

about our
software development services
Hire the best software developers around!
Top Notch
Software Development Agency, Atlanta
Team of top 5% developers to build high-quality, robust custom software for your business
Detailed consultation to comprehend your business and its goals, to analyse your software needs, and to underline your project challenges
Dedicated Customer Success Manager to create a roadmap for on-time delivery and continually ensure your expectations are met
Agile Development Methodology to reinforce UX-driven engineering, to streamline all aspects of the development process, and to prevent technical debt
Futuristic custom software, built on a codebase to complement your thriving business with a smooth, intuitive user interface
Speedy and constant communication between stakeholders and builders via Slack, Jira, Zoho, and other platforms
Post-release support by a maintenance team on the watch for technical glitches or risks
Benefits of working with
Simform for software development in Atlanta
Awards & Recognitions
SIMFORM is a leading custom software development company in Atlanta. Over the last decade, we have worked with various business verticals and delivered customized solutions to help our clients grow exponentially. Our knowledgeable and experienced developers have expertise in modern technologies such as Node.js, Angular, RoR, Flutter, Swift, React, etc. Using this skill set, we can deliver software development services that are scalable, secure, and reliable. 
We at SIMFORM offer you a full range of custom software development services in Atanta that are high-performing, reliable, result-driven, and align with your business goals. 
Our software development services comprise:
Application development
System integration
Dashboard, ETL, and BI
Legacy app modernization
Application migration
Big data app development
Real-time application
Enterprise software
Industry-specific software
Customer-centric apps
Yes, we at SIMFORM, the leading provider of custom software development company in Atlanta, offer them various technical support and maintenance services post-development. We always stay with our clients even after the project gets completed and solve any issues that arise.    
Oh, Yes.! We at SIMFORM emphasize comprehensive end-user documentation during any project. We stick to the documentation guidelines finalized in the quotation or contract.
Yes, SIMFORM signs an NDA (Non-Disclosure Agreement) with each clientele. Generally, the master service contract we offer has NDA as the prominent clause. Lastly, we get the NDA process done before the software development begins to establish the trust factor.