DevOps consulting services to
innovate better, move faster
Build, test, and deploy faster than ever! Leverage automated CI/CD pipeline to accelerate your release cycles with DevOps solutions.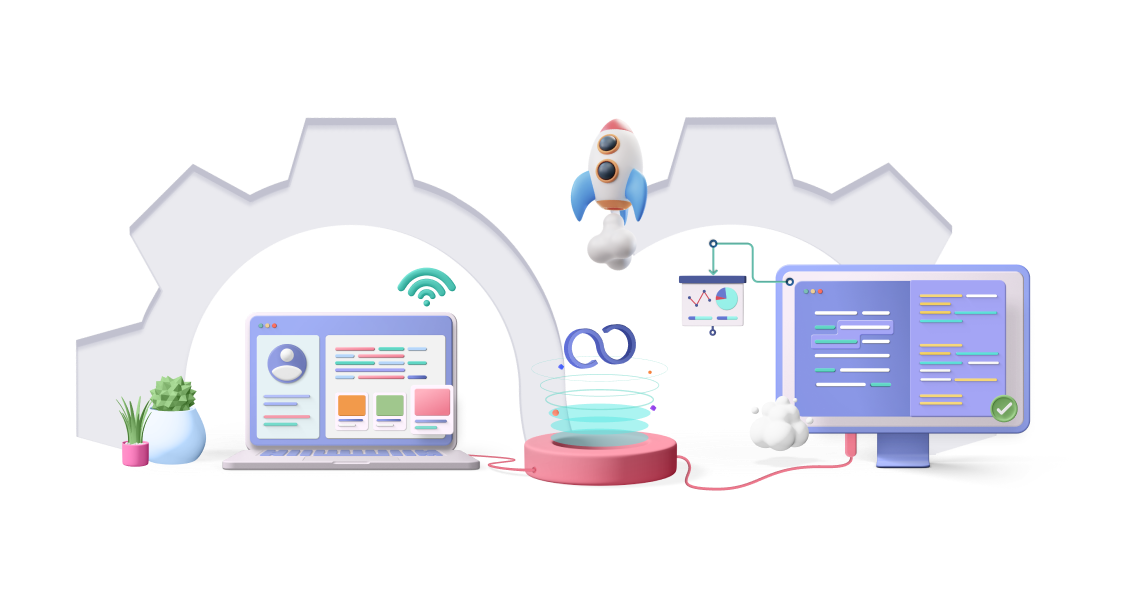 Trusted by
900+ happy clients

including these Fortune companies
Simform's
DevOps Consulting Services
Our customized DevOps consulting services enable you to maximize efficiency and optimize your business value. Our expert solutions help you automate tasks, collaborate better, and ship product updates rapidly.
DevOps automation
Integrating automation in your development process speeds up your deployment cycle and introduces a segue for development and operations teams.
Our certified DevOps engineers work with you to create a roadmap to engage an end-to-end automation strategy for your organization.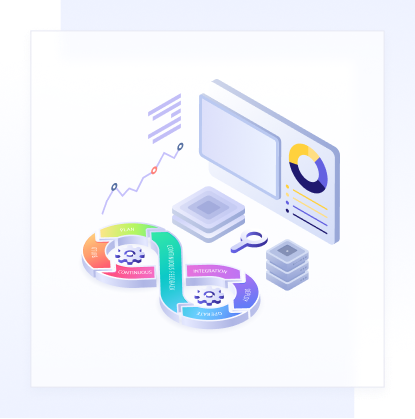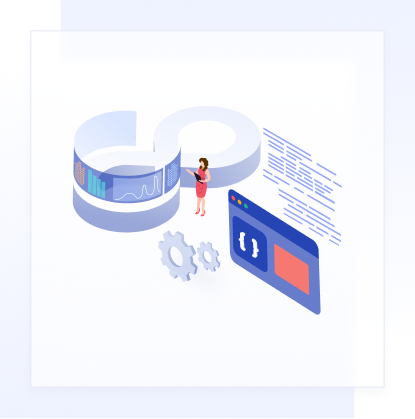 DevOps implementation services
Employ a systematic workflow powered by DevOps with Simform.
We help you develop a delivery pipeline, infrastructure management system, orchestrated containers, and much more to provide a stable operating environment for your teams.
Build a dynamic environment with exhaustive DevOps services and tools offered by AWS.
From infrastructure provisioning to automating deployments, we enable you to adopt the best services depending on your business needs and skillset.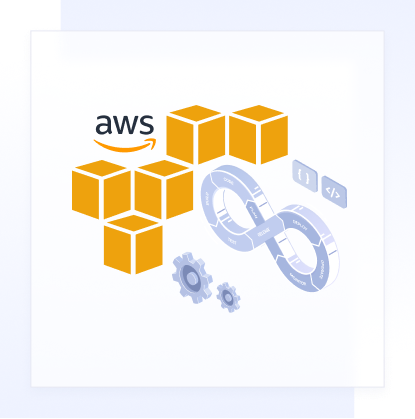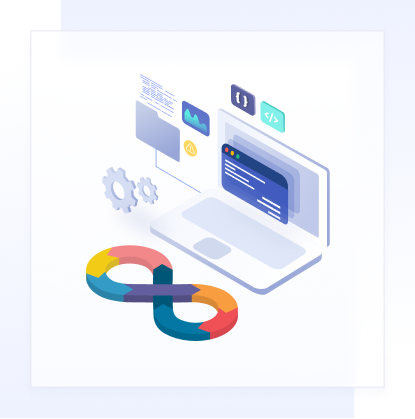 DevOps release management
Plan, schedule, and control the development process from the ground up with our efficient release management strategy.
We'll help you achieve short feedback loops and a better visibility of your project since the start.
Why
Simform?
With Simform, you can chalk out a practical solution to adopting DevOps to multiply your business value. We'll help you explore the untapped potential of your teams and build an ideal development environment.
Clear communication
Efficient communication with and within teams means no loose ends for you. With language no bar, you are always on the same page with developers.
Scalable team
Make your business success-ready with an extremely flexible team at your disposal that lets you expand without cutting corners. We are big enough to scale and small enough to care.
Complete control
From conceptualization to delivery and maintenance, you stay in the driver's seat at all times. We take your project's responsibilities while you stay in control.
Intrinsically agile
Your business needs to keep up with continuously evolving market trends and customer expectations. We are extraordinarily agile so that you can pivot strategies at will.
Transparent conduct
So accessible and open that you'll feel we are an extended part of your team. Periodic reports, access to tools, and the nurtured transparent culture keeps you abreast of all developments.
End-to-end services
Be it custom software, cloud solution, mobile application, web app, or any other service, you can leave it all upon us to design, develop, test, maintain, and provide support for the solution.
Awards & Recognitions
Ensure
continuous software delivery

with DevOps
Adapt to changing market trends with an advanced DevOps implementation strategy. Streamline your workflow with automation and build cross-functional teams for better collaboration and efficient products.
Simform
Guarantee
Flexible, efficient scaling
Expand or reduce your remote team size on demand.
Team of 1000+ engineers
Access vetted experts in the tech stack of your choice.
Long-term predictability
Simform's average engagement duration is 2 years.
Although, DevOPs culture is fast becoming a sought-after approach by organizations, it is important to determine the right time to adopt the DevOps culture.
The approach is suitable for your organization if you want to enhance security for the software development life cycle at speed and scale without affecting the performance. Also if your aim is to minimize risks, ensure compliance, and reduce friction and costs, you can opt for DevOps.
The value projection of DevOps market is expected to reach 17 billion USD by 2026 owing to increasing need for automation, microservices adoption, and streamlined workflow between IT and operations teams. Experts have also predicted a rise in merger of DevOPs with AI and ML for enhanced application and infrastructure monitoring.
The 5 most popular tools for DevOps are:-
Jenkins
Selenium
Git
Docker
Phantom
The DevOps approach dissolves the silos between development and operations teams and combines them in a single unit. It helps you
Accelerate the development process and provide results to your clients faster than earlier.
Maintain application stability and improve your customer satisfaction
Offer higher software quality through automated CI/CD pipeline to increase user base.