Hire .NET Developers to build

enterprise grade applications
We are a top notch .net development company. Our .NET development capabilities have served all industry verticals for over a decade. Build custom enterprise solutions and grow your organization.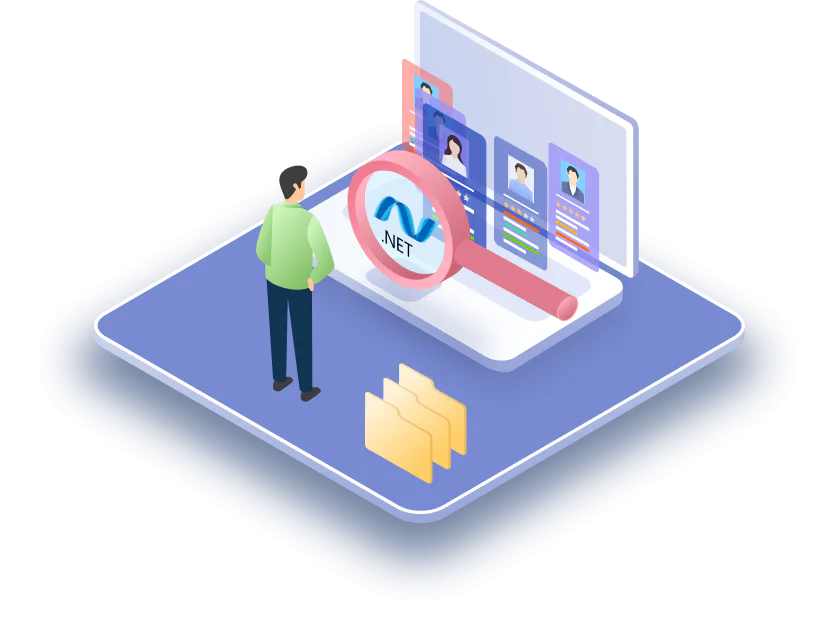 Leading companies
hire our .NET developers
We add development capacity to mature tech teams and enterprises. Our value isn't limited to building teams but is equally distributed across the project lifecycle. We thoroughly vet the world's best ASP.NET programmers to create dynamic web applications.
Hire Dot Net Programmers
for Tailored Business Solutions
.NET Web Application Development
Hire .NET App developers to build robust solutions for web and desktop.
Custom .NET Development
Hire skilled developers to create custom .NET solutions tailored to your market, product & business goals.
.NET Migration Services
Speed up your .Net, Coldfusion, and legacy applications by migrating them to the latest .NET MVC or Core.Net architecture.
.NET Mobile Application Development
Hire our developers to create backend services using .NET Core MVC to support native mobile apps
.NET Integration Services
Seamless integration of ASP.NET applications with other essential systems of your organization
Enterprise.NET Development
Robust, scalable and secured .NET solutions to meet enterprises specific needs and achieve business goals
Trusted by
900+ happy clients

including these Fortune companies
Hire ASP.NET Developers
Quickly and Efficiently
Benefits of
hiring .NET Developers

from Simform
Hire .NET Developers: We screen talent who will work exclusively for you like your other long-term employees.
Agile Methodology: We strictly follow Agile methodology for software development which ensures quality product and predictable delivery.
Customer Success Manager: Keeps your business goals and success metrics in mind and acts as a direct line of communication with the tech lead and project manager.
Custom Engagement Model: We've got a flexible engagement model and pricing ranging from $25-60/hour to suit both enterprises and startups.
Talent of Highest Caliber: Our proven screening process filters talent that has got the right combination of hard and soft skills.
Good Team Fit: Not just technical, we also make sure that developers are best fit to work with high functional distributed teams.
Code Qulaity: Our adherence to coding standards and implementation of best practices establishes us as a dependable partner for our clients.
Quality standards: We have established quality standards by working collaboratively between our quality assurance and development teams and implementing up-to-date testing methodologies. Additionally, we prioritize the development of strong testing skills among our developers to ensure the delivery of high-quality products.
Deliverables on time: Our goal is to provide the most in-demand features for your customers within a fast turnaround time, ensuring that we deliver our work on schedule.
Portfolio of s
oftware products
1000+ Businesses are p
owered by Simform
We are p
art of your team
The most difficult part of software development is building a high performing team. We've got you covered.
Step 1: Contact us about your project
Let us know the primary details of your project by filling any of the contact forms or telephone line.
Our tech team then connects with you over a series of meetings in order to understand your business goals, project, tech stack, and all the other nuances that define your technical requirements.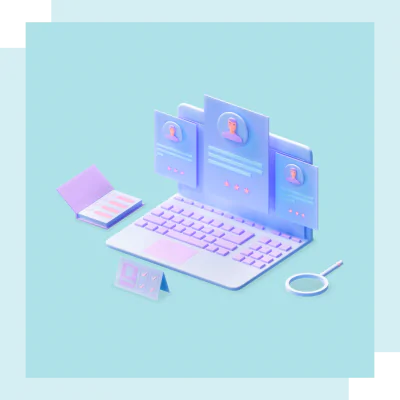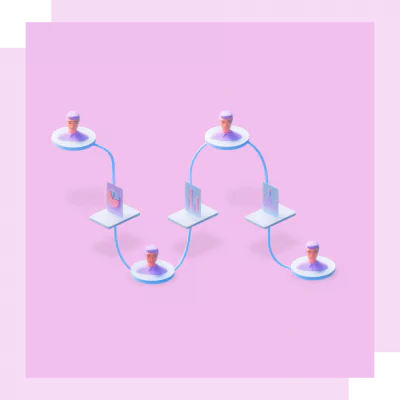 Step 2: Tech consultation with a hiring plan
Depending on your goals, we prepare a tech roadmap with a hiring plan that includes details on what skill set and experience your team needs to have.
The detailed tech roadmap includes things like what tech stack to use and how to navigate through the tech complexities of the project.
Step 3: Sourcing talent to match your .NET project
We look internally to find the perfect candidates for you first. If our best ASP.NET developers are not available, we tap into our talent network to see if we can hire through our partners.
If not then we hunt, run campaigns, use our recruiting strength to hire candidates matching your specs.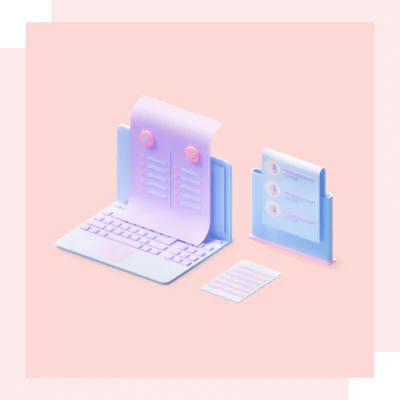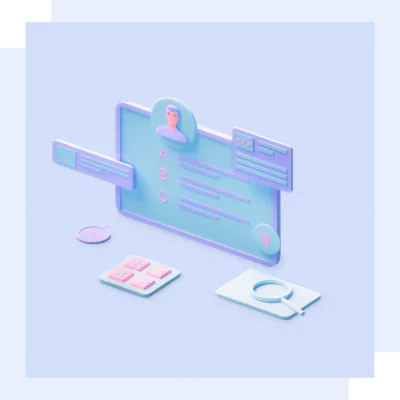 Step 4: Our screening process
Through a series of video interviews, we test the candidates for coding skills in .NET, understanding of the agile process, and communication skills.
Here, we are looking for people with highly relevant skill sets, well-documented code, and a disciplined approach to testing.
Step 5: Selection and hiring
We do full reference checks on your behalf with their previous clients and employers. We sign NDA and full proof legal contract to make sure your IP is protected.
Speed is what Simform takes pride in — it typically takes only 24-72 hours for our clients to receive a shortlist of top candidates.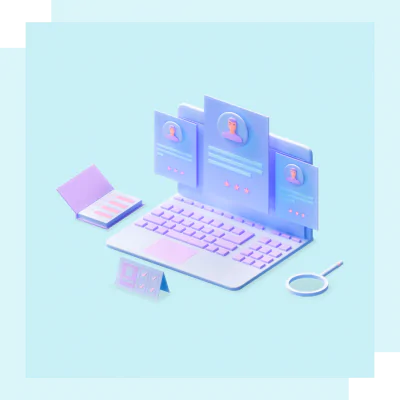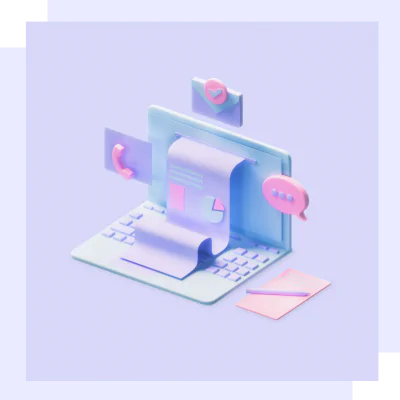 Step 6: Guaranteed right fit for your project
Work with your new developer for a trial period of 15 days, ensuring they're the right fit before starting the engagement.
Awards & Recognitions
FAQs
The cost to hire ASP.Net developer ranges between $30-$150 per hour. However, this cost can vary based on many factors, including developer location, experience level, and specific project requirements. You can optimize the cost of hiring ASP.Net developer by analyzing developer rates in various regions, their skill sets, portfolios, and past projects and matching them with your requirements and budgets.
Define the scope of your project, including specific skills, experience, and expertise required.
Conduct thorough research to identify potential outsourcing agencies that can provide you with a dedicated ASP.Net developer. Look for outsourcing agencies that specialize in providing ASP.NET developers. Check their websites, client reviews, and testimonials to gauge their credibility and reputation.
Check the experience and skills of developers vetted by the agencies and conduct thorough hard and soft skills related assessments.
Discuss the terms and conditions of the engagement with the outsourcing agency. This should include the developer's hourly rate, project timeline, payment terms, and any other relevant contractual details.
Sign an NDA and onboard the ASP.Net developer!
We understand the importance of keeping your project details and intellectual property secure. We sign a Non-Disclosure Agreement (NDA) for each project. This ensures that any information shared with us or any output generated during the project remains confidential. Our goal is to provide you with exceptional ASP.Net development services and build a relationship of trust by prioritizing privacy and security.
If you are finding an ASP.NET development company for your projects, consider these factors:
Technical skills
Proven experience
Expertise in .NET technologies
Customizable solutions
Performance and user experience
Cost-effectiveness
Security measures and scalability 
Choose an ASP.Net development company that is based on your business needs. Also, check if it provides custom solutions because it will help you stay ahead in the competitive digital landscape.
We're not just developers but dedicated partners committed to your success. Our post-deployment support includes bug fixes, performance enhancement, security updates, and scaling support. With regular maintenance and upgrades, we ensure your ASP.NET project remains a valuable asset for your business.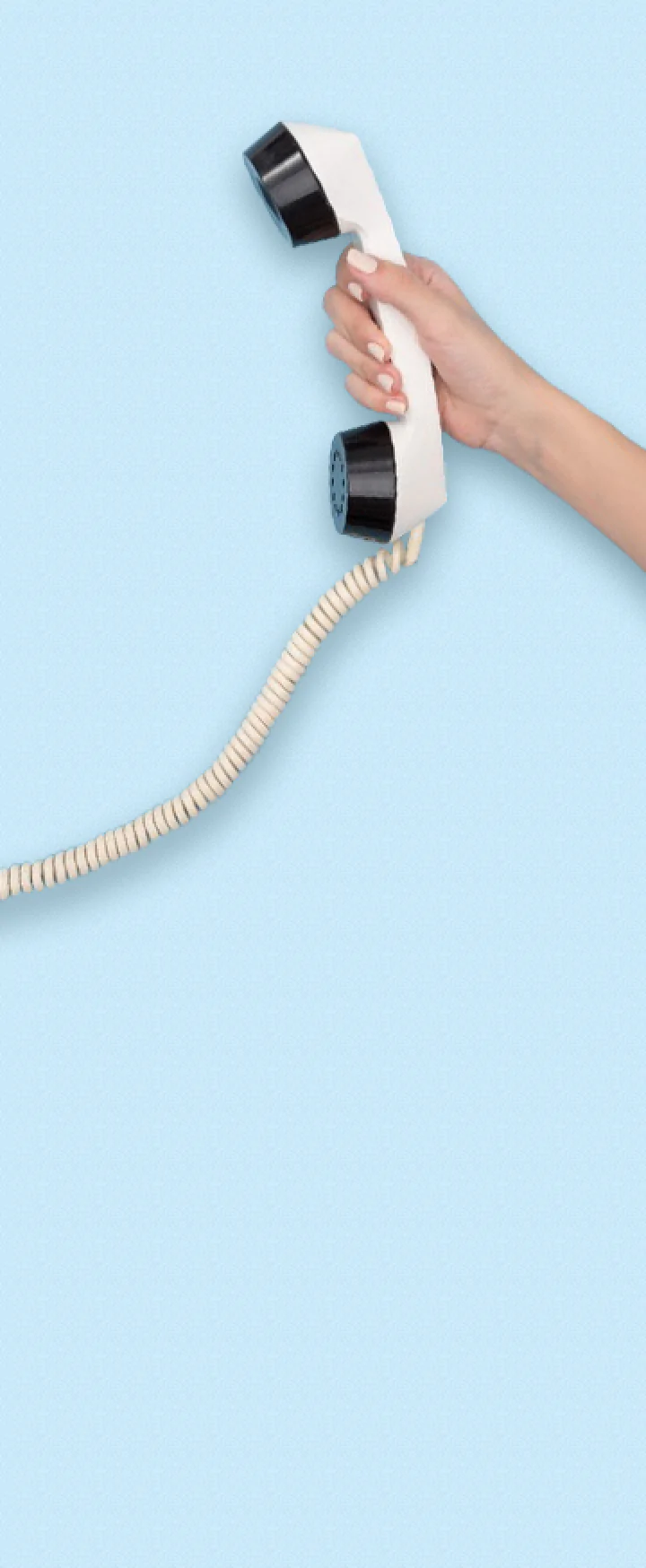 Have more questions?
Let us know and our experts will get in touch with you ASAP.