Would you like to be
next in line

with futuristic brands?
We help brands provide 3D and 360 degree viewing experience with the help of
Virtual and Augmented Reality Supported Devices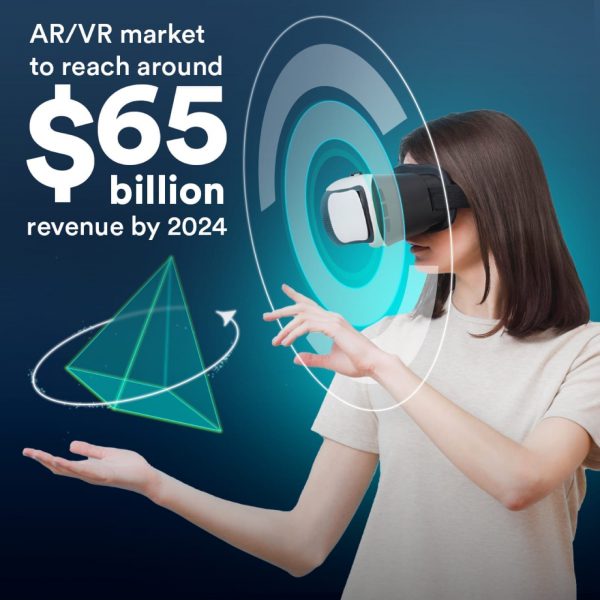 Give your customers the experience of 1-on-1 beauty consultation with virtual Try-on feature
Imagine trying 10 different shades of make-up in 10 seconds without actually putting anything on your face. More than 75% of the customers prefer trying before buying especially in the field of cosmetics. Give your customers Try and Buy experience using AR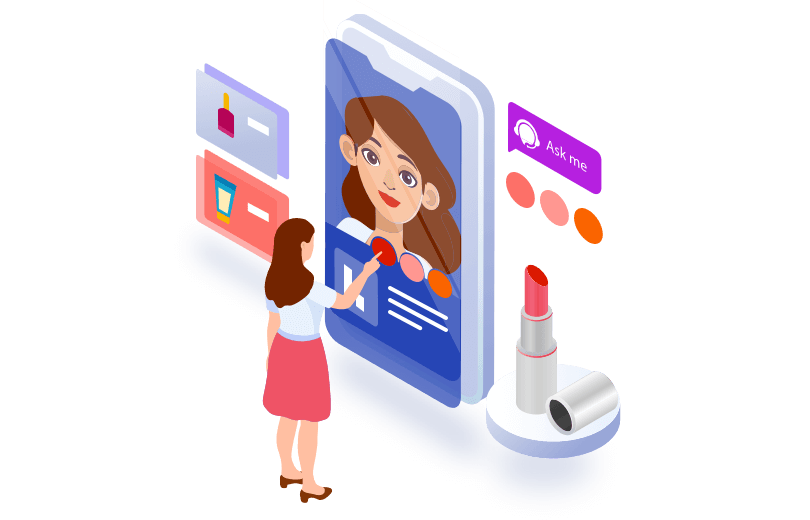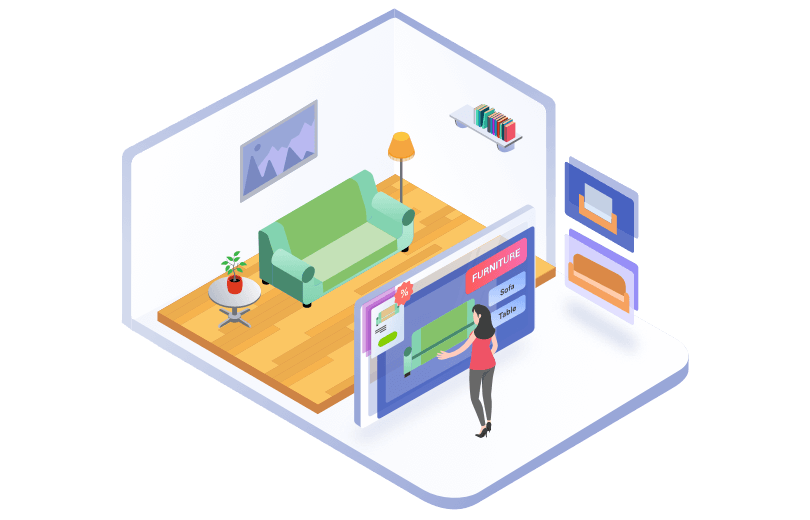 Give your customers an opportunity to place virtual furniture items into their home using AR
By 2025, 100 million consumers will shop in Augmented Reality. Furniture being a perceptible industry, clients grasp each exertion made to bridge the gap between online and in-store shopping experience. Introduce digital technologies such as AR/VR and create the in-store experience for your shoppers.
Personalise your customer's eyewear shopping experience
Give your customers the convenience to meet their perfect pair of frames from the comfort of their couch. Provide a personalised shopping experience with 3D Try-on feature.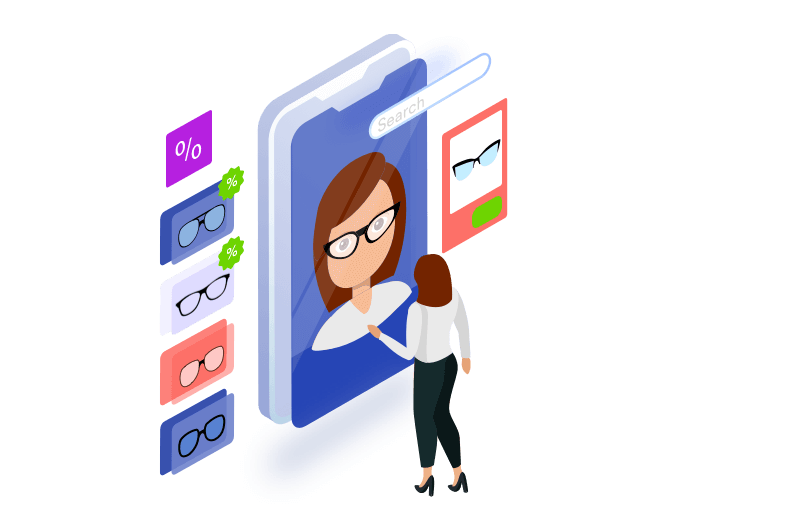 Trusted by
900+ happy clients

including these Fortune companies
1000+ Business are p
owered by Simform