San Fransisco: A tech ecosystem
powered by creative app developers
An epicenter of innovation and technology and home to tech unicorns like Apple and Google – San Francisco ranks at #6 among the 50 best cities to start a business in the United States.
Despite the extravagant standard of living, what continues to attract entrepreneurs and engineering talent to the Bay Area is a myriad of opportunities it offers to professionals from all walks of life. What's more, the locale received a whopping $45.9 billion of capital funding in 2019. The Golden City houses some of the hottest tech powerhouses – Twitter, Uber, Yelp, Airbnb, Zynga, Airtable, Pinterest, Dropbox – who have built disruptive iOS and Android mobile applications that have transformed the users interact with smartphones.
We design, we code, we execute! Simform is excited to collaborate with startups and tech companies in San Francisco as an exclusive app development partner. You get a dedicated team of app developers who are committed to translating your ideas into user-friendly native, cross-platform, and hybrid mobile apps.
Trusted by
900+ happy clients

including these Fortune companies
Want to build an app that scales?
Extend your tech capabilities
with app developers in
San Francisco
Our
app development services
Mobile Application Development
Creative designers and certified developers to build apps that stand out among a host of others
UI UX Design and Development
Mobile apps crafted to reflect your brand personality and design intuitive interfaces that complement your app features
VR and AR Apps Development
Applications built to give your users an interactive, real-world experience with Augmented and Virtual Reality
Cross-Platform (Hybrid) Mobile Apps
A codebase that easily syncs across all platforms, making your mobile app consistent in its look and feel
Cloud Application Development
Custom applications that are fully-managed by AWS, Azure, Google Cloud, Docker to increase scalability and data migration
Quality Assurance & Testing Services
Software optimization to detect bugs, threats, and technical hiccups to ensure they don't hinder your business growth
The best mobile app development company in San Francisco
Freelance Marketplace sounds like a great idea, especially when your project is accepted by tech agencies and software consulting firms on your own terms. You speak to them about your business goals, vision, and challenges. But alas, they realise it's out of their league, and you end up wasting a whole lot of your time.
In contrast, our goal at Simform is to bring assurance, certainty, and transparency to the app development space in San Francisco. Unlike most agencies, who thrive on transactional services, we introduce you with UX/UI elements that facilitate a user's progress within the app, devise an efficient and scalable technical architecture, audit functionalities for technical problems, and offer post-launch technical support. Likewise, we upgrade your existing application so that it can handle the ever-evolving market demands and emerging technologies.
Our portfolio
of applications
What
customers say

about our
app development services
Hire the best App developers around!
How we develop apps
using agile
Sprint planning
Sprint roadmap created to actively engage you in the process and facilitate shared understanding.
Tech architecture
Scalable architectures built using microservices and decoupled code allows teams to move faster & more independently.
Stand-ups & weekly demos
Weekly stand-up meetings conducted to demonstrate functionality updates and ensure everyone is on the same page.
Code reviews
Code reviews to detect issues like memory and file leaks, performance issues among others before release.
Media & Entertainment

Software

Transport

Retail

Energy

Healthcare

Education

Finance
Movie Booking App
Rid them of long queues! Give movie buffs a choice to select the latest movies, nearest theatres, and seats wherever they are.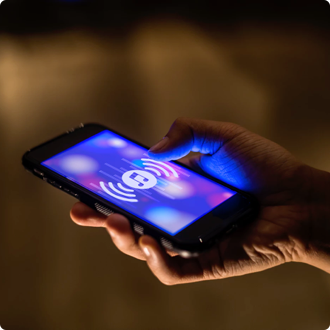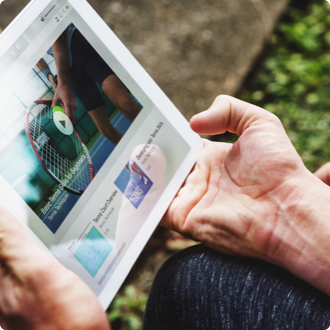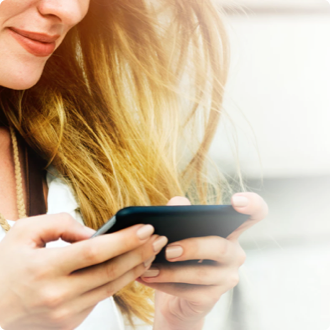 Sales Management App
Communication is key! Schedule meetings, monitor progress, and organize data all in one place to increase efficiency.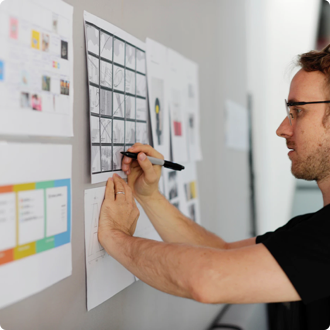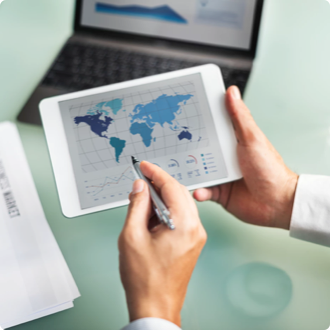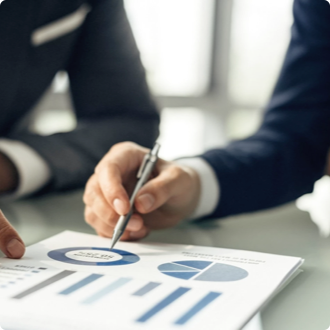 Ridesharing App
Whether they want to pre-book a cab, pool one, or select their multiple stops, give your riders a pocket-friendly spin.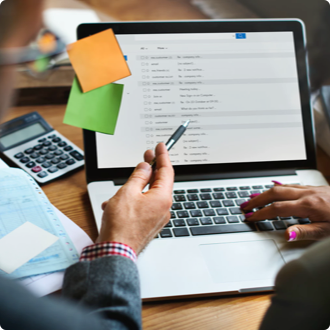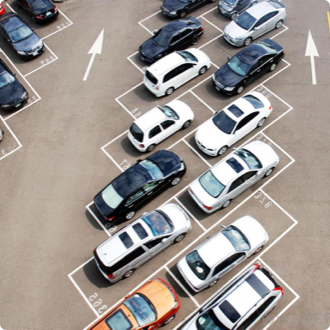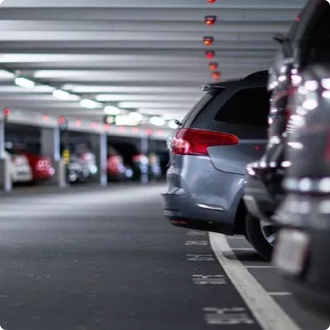 Inventory Management Software
Keep an account of vendor details, stock, purchase orders and returns, logistics, shipping records with a supply chain management system.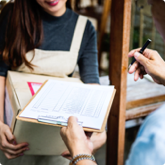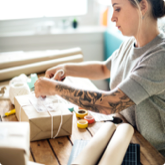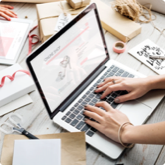 Energy Transaction Management Suite
Integrate and automate recurring processes like accounting, transactions, and documentation under one tailored umbrella software.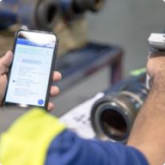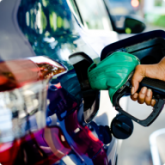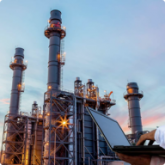 Health Management System
A quick reminder to see the doctor or to refill medicines can save patients from missing appointments or medications besides keeping a track of medical records.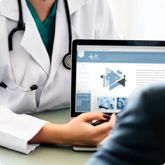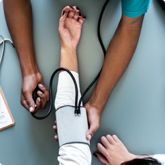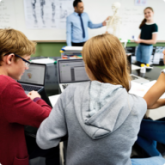 Student Portals for Educational Institutes
Go digital with an all-inclusive app to introduce your students to new programs and learning materials as well as share grades.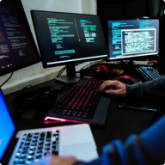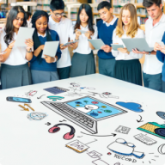 Finance Management Solutions
A visually analysis of savings, expenditure, cost-splits, and investment returns can make money management easy for users.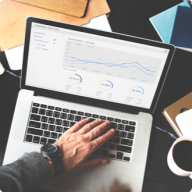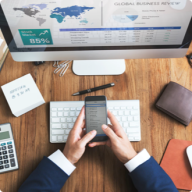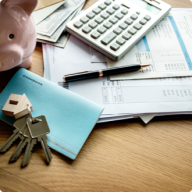 Awards & Recognitions