Cloud application development services
that scale your business
Simplify operations and weave security into your software delivery process
by leveraging extensive tooling, development techniques
and deploying applications through a cloud-native approach.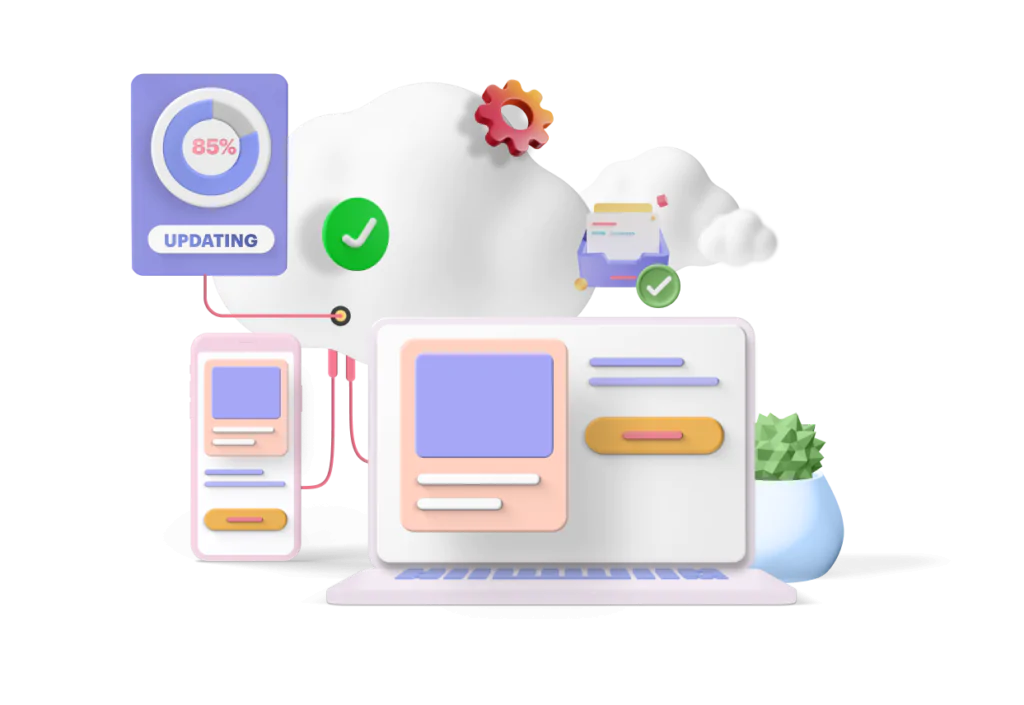 Why Choose
Simform

for
Cloud Application Development
Simform empowers organizations with cloud application development services and enhances their transformation journey. Our unique cloud management strategies and industrialized solutions help firms from different domains quickly build, test, and deploy cloud apps.
Proven experience in driving the paradigm shift towards the cloud.
Simform's cloud-native development services have helped organizations quickly innovate, improvise, and scale to meet the market's changing demands. Our expert cloud architects and developers leverage these PaaS services to offer solutions that include:
Microservices- Reduced time-to-market through smaller units of deployment
Containers- Enables modular development and deployment through individual containers.
Agile Approach- Uses the agile development methodologies to have incremental, iterative deployments.
BDD Expertise- Offering common language tests that help track changes in the system's behavior and automate testing of business features.
Trusted by
900+ happy clients

including these Fortune companies
Cloud App Development
Offerings
Unlock the development velocity and improve application security with Simform's cloud-native development services! We enable you to adopt state-of-the-art technologies like DevOps, microservices, and containerization into your workflow to transform your development model.
App modernization and migration
Reimagine and rebuild your applications by migrating to the accelerated and efficient cloud-native architecture.
We work with you to prepare an actionable migration strategy and implement it based on your specific business needs.
Our expert teams enable you to move to modern infrastructure, refactor your applications, and bring an agile approach to your development processes.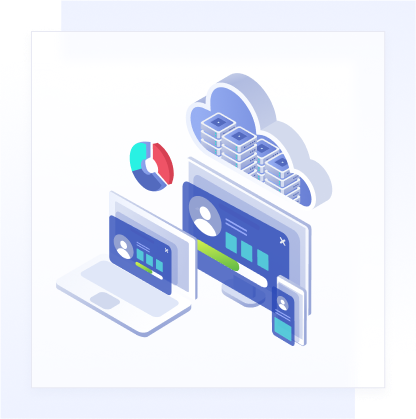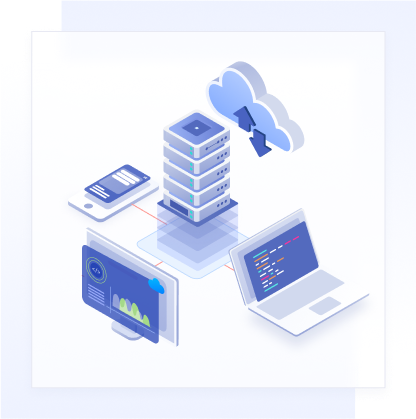 Cloud-native app development
Introduce new application services and accelerate your time-to-market with our cloud-native app development services.
We collaborate with you to create and run innovative applications on any private, public, or hybrid cloud without compromising on app quality or security.
With us, you can achieve continuous delivery, automated scalability, and rapid recovery from system failures to align your development model with business needs.
Cloud app architecture design
Ensure your business never experiences downtime due to technical glitches.
We design resilient cloud architectures that guarantee unparalleled reliability, safeguarding your applications against unexpected failures and ensuring continuous availability for your users.
As we create your personalized cloud app architecture, you'll witness lightning-fast application response times, seamless application integrations, and much needed scalability.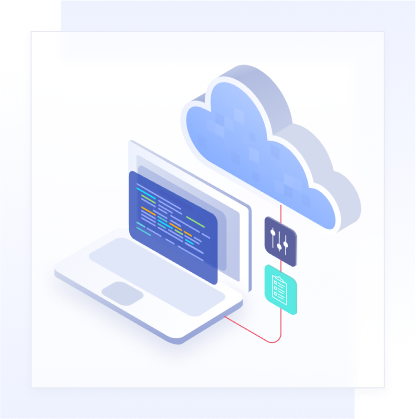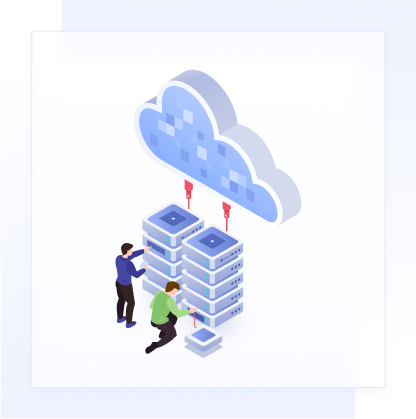 Containers & Microservices development
Build an incredibly scalable and distributed system that enables continuous delivery/ deployment to transform your business value.
We collaborate with you to divide your legacy applications into microservices that can be independently deployed and scaled up and down as per the requirements.
We are experts in leading technologies like Docker and Kubernetes and enable you to build containers and orchestrate them to make your development model more efficient and future-ready.
Cloud app UI/UX design
Create a user-friendly interface that addresses customer pain points and optimizes user journeys.
Our skilled designers craft visually appealing interfaces that drive user engagement and loyalty. From effortless navigation to stunning visuals, we optimize every aspect of your cloud app interface so that users will return for more.
With Simform by your side, your app will stand out and shine in the competitive market.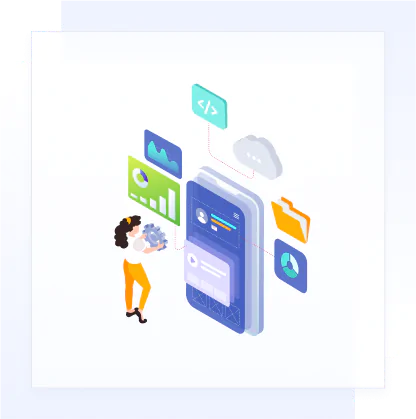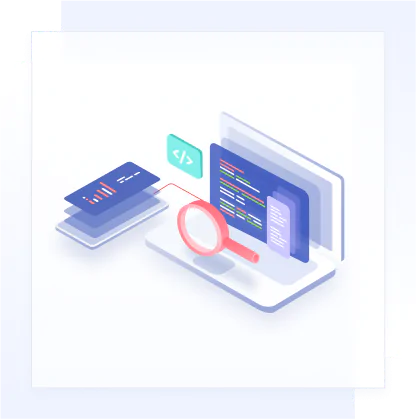 Cloud app QA and testing
Elevate performance, ensure robust security, and optimize resource utilization with Simform's comprehensive cloud testing services.
With expertise in shift-left and shift-right testing offerings for all cloud related use cases, our cloud testing team streamlines the development process so you can provide smooth, glitch-free, and secure application experience to your users.
Partner with us to accelerate development cycles, address vulnerabilities, and achieve top-notch application performance.
Cloud maintenance and support
Challenges may arise during cloud maintenance and support, such as handling server issues, ensuring data security, managing software updates, and addressing scalability concerns.
Simform, a prominent cloud app development firm, can assist in overcoming these challenges with our expert team of cloud engineers, 24/7 monitoring, proactive issue resolution, and robust security measures.
Our USPs include seamless cloud infrastructure management, quick response times, personalized solutions, and continuous optimization to ensure smooth and reliable cloud operations for clients.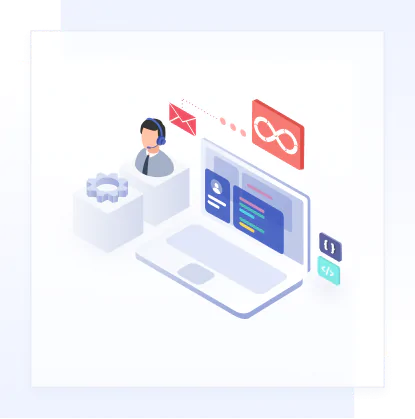 Why
Simform?
Our expert development teams help you build, run, and improve your applications with modern techniques and technologies of cloud computing.
Intrinsically agile
Your business needs to keep up with continuously evolving market trends and customer expectations. We are extraordinarily agile so that you can pivot strategies at will.
Delivery mindset
Our top-priority, from the onset, is to meet your requirements. Be it engineering a business solution, or strengthening your team with dedicated devs, we bring untiring commitment to your goals.
Eminent expertise
No technology, methodology, and domain is alien to our in-house subject matter experts. It means you get top-notch digital products with your business logic ingrained in them.
Aesthetic appeal
It's difficult to grab your end user's attention and we know that. We deliver products that turn eyeballs and captivate audiences with palpably smooth user experiences.
Complete control
From conceptualization to delivery and maintenance, you stay in the driver's seat at all times. We take your project's responsibilities while you stay in control.
End-to-end services
Be it custom software, cloud solution, mobile application, web app, or any other service, you can leave it all upon us to design, develop, test, maintain, and provide support for the solution.
Let's develop a top-notch cloud app together!
1000+ Business are
Powered by Simform
Tell Us About Your Project
What will happen next?
We'll reach out to you within 24 hours.
We'll discuss your project and gather your requirements and business objectives, and develop a proposal accordingly.
You can start 15-days risk-free trial with us.
Awards & Recognitions
Simform
Guarantee
Flexible, efficient scaling
Expand or reduce your remote team size on demand.
Team of 1000+ engineers
Access vetted experts in the tech stack of your choice.
Long-term predictability
Simform's average engagement duration is 2 years.
We use best-in-class cloud security measures to ensure data protection and prevention of attacks on your systems. Our team of cloud architects leverage IAM(Identity and Access Management) services from cloud providers and tweak them according to your business needs. Apart from the IAM, our cloud application development services also offer security measures like Threat Intelligence, Intrusion Detection Systems (IDS), and Intrusion Prevention Systems (IPS).
Our team conducts extensive cloud vulnerability and penetration testing to ensure the protection of your core services. We also use micro-segmentations to bifurcate your workloads and migrate them with individual security policies.
Cloud computing technologies include virtualization for hardware, operating systems, storage, and infrastructure. It enables organizations to offer a standard version of the cloud applications to all the clients for higher flexibility. Apart from virtualization, we employ other cloud-native computing technologies like utility models that offer pay-per-utilization facilities.
There are three major cloud computing technologies in any utility model- IaaS, SaaS, and PaaS. Infrastructure as a Service offers an operating framework and application programming with resources like VMs, bandwidth, monitoring services, etc. Platform as a Service at the same time provides a development and deployment platform. Software as a Service enables the transmission of cloud applications through web servers.
The cost of cloud-based applications depends on many different factors like deployment platforms, the volume of data traffic, infrastructure needs, and security measures. Any cloud application development cost will include costs like,
Storage costs- It is the cost incurred by the Storage Area Network(SAN) or Network Attached Store(NAS) management and infrastructure support.
Network costs- With the cloud, your application needs a reliable network with lower latencies, and there are costs attached to it.
Disaster recovery costs- Most cloud services have in-built disaster recovery systems, so the cost on this aspect is low.
Datacenter costs- It includes all the costs associated with data center operations like electricity, floor space, cooling, and others.
Platform costs- it includes annual operating costs and environment maintenance of the application on a platform.
Software maintenance costs- It includes annual maintenance costs for software which involve licensing, OS upgrades, and security measures.
As cloud services offer a pay-per-use model, developing and deploying applications depends on the type of platform. We offer cloud application development services that will optimize these costs to fit your budget.
Our cloud-native development services are comprehensive and offer support at different levels throughout the development lifecycle. The first interaction of our team with you is for analyzing the business needs where we understand your vision and formulate a wireframe of the development process. We support our clients at the planning level, development, and deployment levels.
Apart from these levels of support, we help our clients with licensing, generating secure policies, customization of tools, and maintenance of the applications. Our team works as an extension of your organization, takes care of the app's performance, and ensures zero downtime.
Cloud-native systems are built and run to take advantage of the distributed cloud computing offered by different cloud delivery models. These apps are designed to reap most benefits of the cloud, such as elasticity, flexibility, scalability, and resiliency. 
It's a modern and more strategic system that facilitates continuously innovating demands of users with the help of cloud-native technologies such as Kubernetes, Docker, serverless functions, and APIs. 
With the help of our modern cloud-native solutions, you can maximize possibilities of enhanced customer experiences. In addition, cloud-native software development offers flexible deployment across the network and is more agile, enabling organizations to use DevOps automation and CI/CD practices. 
Cloud-native systems have modules independent of each other so that you can deploy them separately, and they remain resilient even in times of unexpected outages. Furthermore, cloud-native services are based on open source technologies and standards, and hence they offer more portability.