Cloud application development services
that scale your business
Modernize your business with simplified transformations, higher agility, and
enhanced user experience through excellent cloud-based solutions.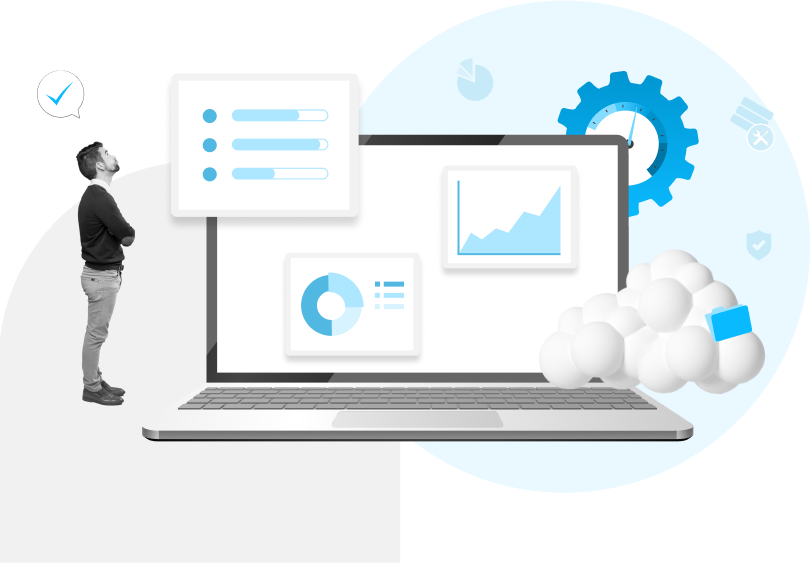 Harness the
power of the cloud

with
expert app development services
Simform empowers organizations with cloud application development services and enhances their transformation journey. Our unique cloud management strategies and industrialized solutions help firms from different domains quickly build, test, and deploy cloud apps.
Proven experience in driving the paradigm shift towards the cloud.
Simform's cloud-native development services have helped organizations quickly innovate, improvise, and scale to meet the market's changing demands. Our expert cloud architects and developers leverage these PaaS services to offer solutions that include:
Microservices- Reduced time-to-market through smaller units of deployment
Containers- Enables modular development and deployment through individual containers.
Agile Approach- Uses the agile development methodologies to have incremental, iterative deployments.
BDD Expertise- Offering common language tests that help track changes in the system's behavior and automate testing of business features.
Trusted by
900+ happy clients

including these Fortune companies
Why choose
Simform

for
Cloud app development?
10 years of experience in cloud consulting, migrations, and app development with AWS, Azure, and others
Hassle-free cloud migrations that offer higher uptime, low-cost operations, and scalability
Multi-cloud approach to reduce disasters, avoid disruptions, and enhance availability
Developing modular apps that is easy to update and offer complete integrations with third-party services
Automation of testing, refactoring of codes, and deployment pipeline.
Cloud security is our top priority while delivering higher performance and resilient applications.
Step by step process of
developing cloud apps
From knowing what our clients need to the extent of how they can deliver excellent user experiences; our cloud development process covers it all. Simform offers complete cloud application lifecycle development and support. 
Step 1: Requirement Gathering
The digital transformation journey of our clients begins with a discovery phase that involves cloud specialists analyzing current systems, business requirements, and the need for technology. Further, these experts work with your in-house teams to gauge the skill gap, budget, and tools required for cloud-native application development.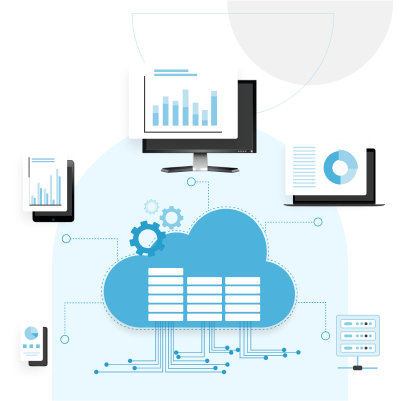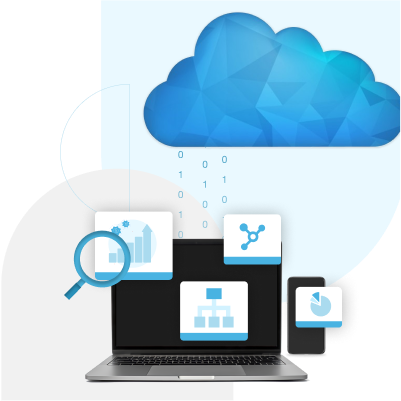 Step 2: Architecture Audit and Design
Our team of senior-level architects, engineers, and project managers works as an extended team for your organization based on your business-specific requirements. They offer wireframe design for the entire development process, including features, architectures, tools, budget, and details on other aspects.
Step 3: Development with cutting-edge technologies
Once the architecture and design are ready, our team will leverage cutting-edge cloud-based services from top platform providers to ensure a reliable tech stack for your business. We build, test, and deploy customized cloud-native applications for high-performance operations and integrations to third-party services. The entire process is executed with a modular approach for higher availability, zero downtime, and optimized cost.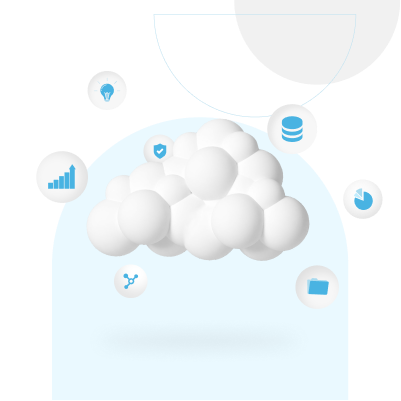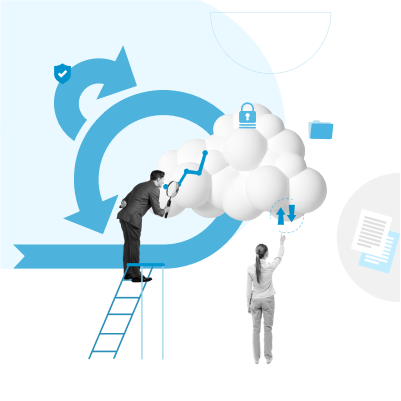 Step 4: Testing, Deployment, and Re-Architecture
The process of deployments is a continuous one with several iterations. With each iteration, cloud architects and developers at Simform test your applications and, according to the changes in the system's behavior, re-architecture them for optimal performance. Our engagement with the client does not end with deployment and is a continuous endeavor to the client's success.
Let's develop a top-notch cloud app together!
Portfolio of
Cloud App Development
Cloud application development

service offerings

Simform's cloud consulting services are designed to help you reinvent your technological process so as to meet the changing needs of your business. We help you in cloud infrastructure management, cloud optimization, and app modernization over the cloud.

Our cloud migration services include evaluating the existing infrastructure and providing organizations the tools and methodologies required to migrate their complex and business-critical applications to the desired cloud infrastructure and architecture.

Enhance your application performance with Simform's containerization and Kubernetes consulting services. Manage container clusters by leveraging battle-tested tools and best practices. Ensure secure, reliable, and efficient application development.

A data-driven approach enables you to predict evolving business opportunities. Our data analytics consulting services help you create actionable strategies to capitalize on your data and analytics. Integrate them into your workflow to make efficient business decisions.

Whether you're planning or have already built an infrastructure over the cloud, we help you avoid overspends, optimize performance, and lend clarity to decision-making with a comprehensive assessment from cloud experts and tested processes.

Leverage cloud capabilities like automation and orchestration with a resilient cloud platform to innovate safely, implement the latest cloud capabilities, and minimize system downtime with our proven cloud architecture design services and tested strategies.

Enjoy automatic scalability and reduced operational costs with our serverless application and development consulting services. Forget about backend provisioning or maintenance and focus solely to deliver an outstanding user experience for your users.

Our end-to-end microservices architecture and development services help you remodel your application into independent microservices that allows you to offer seamless user experience to your users. Leverage the power of on-demand application scalability!

Cloud App Development
Deliver highly scalable, portable, and flexible cloud applications through top-notch development services from our team. Simform tailor-made cloud-native applications powered by third-party integrations based on innovations like AI, VR, data science, IoT, and many others.
1000+ Business are
Powered by Simform
Tell Us About Your Project
What will happen next?
We'll reach out to you within 24 hours.
We'll discuss your project and gather your requirements and business objectives, and develop a proposal accordingly.
You can start 15-days risk-free trial with us.
Frequently Asked Questions
Our cloud application services are comprehensive and offer support at different levels throughout the development lifecycle. The first interaction of our team with you is for analyzing the business needs where we understand your vision and formulate a wireframe of the development process. We support our clients at the planning level, development, and deployment levels.
Apart from these levels of support, we help our clients with licensing, generating secure policies, customization of tools, and maintenance of the applications. Our team works as an extension of your organization, takes care of the app's performance, and ensures zero downtime.
Due to the pay-per-use model of cloud computing, there are many ways to optimize costs. Starting with the reduction in unused instances, you can decrease the cost of computing resources. Cloud providers like AWS offer the option of spot instances, reserved instances, and other such features that you can leverage to reduce the cost of computing resources.
Data transfers are also a significant contributor to cloud costs which you can reduce through CDN(Content Delivery Network). There are many cloud providers like AWS and Cloudflare that offer CDNs for minimizing data transfer costs.
Another way to optimize cloud costs is by ensuring the removal of unwanted files. Cloud architects can configure the rule of data deletion or migration between different types of storage through programming. For example, you can store active data in Azure Blob storage while programing data with frequent access errors stored in Azure Cold Blob storage.
API calls are charged per object, and you can reduce the cost by using batch objects. It helps in decreasing the API access costs. Another optimization that you can induce is by enabling auto-scaling of resources. With auto-scaling, you can save money on slow periods or days when there is lower traffic on your cloud apps.
The cost of cloud-based applications depends on many different factors like deployment platforms, the volume of data traffic, infrastructure needs, and security measures. Any cloud application development cost will include costs like,
Storage costs- It is the cost incurred by the Storage Area Network(SAN) or Network Attached Store(NAS) management and infrastructure support.
Network costs- With the cloud, your application needs a reliable network with lower latencies, and there are costs attached to it.
Disaster recovery costs- Most cloud services have in-built disaster recovery systems, so the cost on this aspect is low.
Datacenter costs- It includes all the costs associated with data center operations like electricity, floor space, cooling, and others.
Platform costs- it includes annual operating costs and environment maintenance of the application on a platform.
Software maintenance costs- It includes annual maintenance costs for software which involve licensing, OS upgrades, and security measures.
As cloud services offer a pay-per-use model, developing and deploying applications depends on the type of platform. We offer cloud application development services that will optimize these costs to fit your budget.
We use best-in-class cloud security measures to ensure data protection and prevention of attacks on your systems. Our team of cloud architects leverage IAM(Identity and Access Management) services from cloud providers and tweak them according to your business needs. Apart from the IAM, our cloud application development services also offer security measures like Threat Intelligence, Intrusion Detection Systems (IDS), and Intrusion Prevention Systems (IPS).
Our team conducts extensive cloud vulnerability and penetration testing to ensure the protection of your core services. We also use micro-segmentations to bifurcate your workloads and migrate them with individual security policies.
Cloud computing technologies include virtualization for hardware, operating systems, storage, and infrastructure. It enables organizations to offer a standard version of the cloud applications to all the clients for higher flexibility. Apart from virtualization, we employ other cloud computing technologies like utility models that offer pay-per-utilization facilities.
There are three major cloud computing technologies in any utility model- IaaS, SaaS, and PaaS. Infrastructure as a Service offers an operating framework and application programming with resources like VMs, bandwidth, monitoring services, etc. Platform as a Service at the same time provides a development and deployment platform. Software as a Service enables the transmission of cloud applications through web servers.
Awards & Recognitions