Simplify change management, compliance, and security with our Amazon Config services

Assess, monitor, and evaluate the configurations of your resources to gain comprehensive visibility into your AWS ecosystem with Simform's Amazon Config expertise.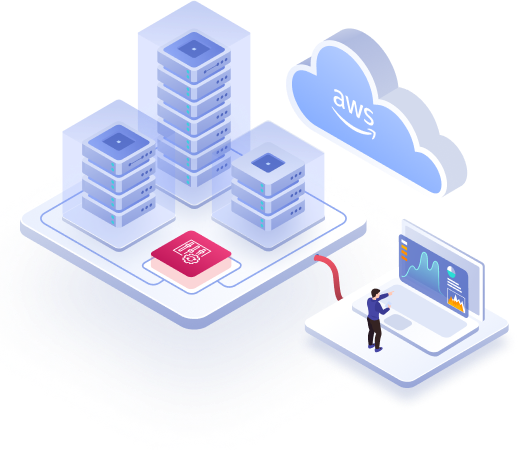 Trusted by
900+ happy clients

including these Fortune companies
Your trusted AWS Config service delivery partner
Multiple AWS accounts and teams deploying regular updates can be a hassle to manage. With advanced capabilities and expertise in delivering AWS Config services, we help you reduce the complexities of assessing your resource configurations.
Choose Simform to identify configuration deviati ons in your AWS ecosystem, address the issues promptly, and avoid operational disruptions. Our AWS-certified experts can help optimize your cloud resources, enhance security and compliance, and achieve your operational goals.
Leverage our AWS Config services
Compliance as Code
Use Simform's AWS Config to automate configuration assessments, proactively address issues, and codify compliance rules for improved system security and reliability.
Change management
Manage changes by continuously tracking, auditing, and recording each change with custom AWS Config rules to ensure consistency and compliance for resources across different platforms.
Multi-cloud configuration management
Integrate AWS Config with other cloud providers' tools or CMDBs for configuration management in multi-cloud environments to ensure consistency and compliance with custom rules.
Continuous monitoring and incident response
Implement continuous monitoring with tailor-made AWS Config services to track real-time configuration changes, set up custom notification mechanisms, and automate incident response workflow.
Customized aggregators
Our experts use AWS Config Aggregator to centralize configuration data collection across your accounts and regions, customizing aggregation to meet your compliance needs.
Tailor-made conformations
With our compliance experts, deploy customized AWS Config rules and remediation policies across your accounts to ensure consistent assessments of your resources.
Work with an official AWS
Advanced Consulting Partner
Simform, with its cloud partners, brings you the superpower of cloud-native applications. Our strategic alliances empower organizations like yours to thrive in the cloud.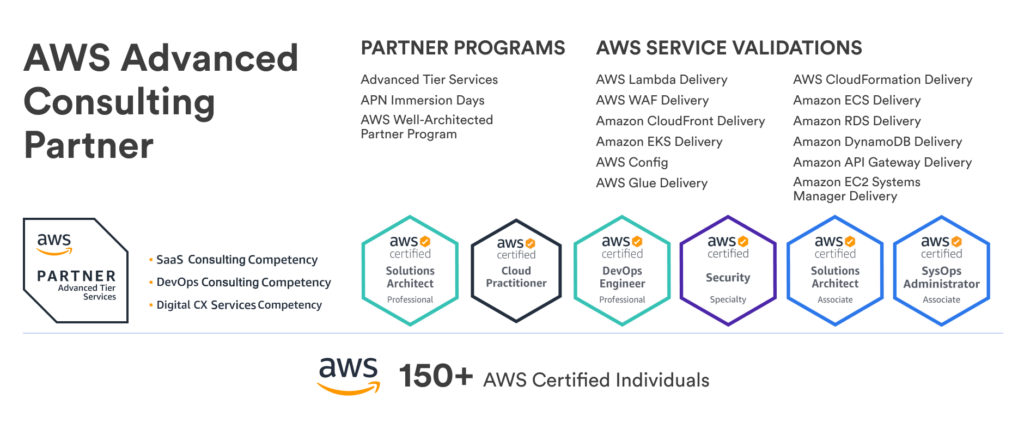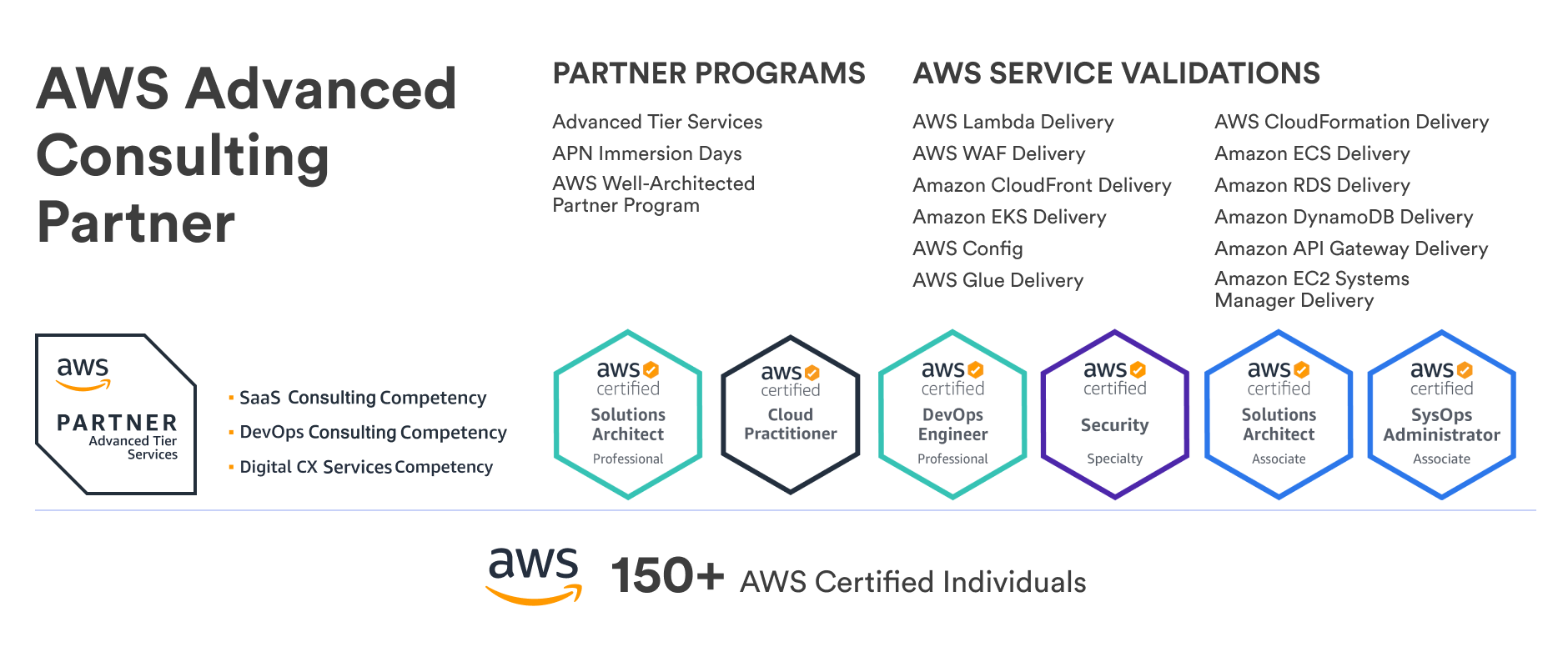 About Simform's AWS Practices
Simform is an official advanced consulting partner of AWS

and hence, follows an approved set of practices that define the best work in configuring AWS services. 

Devoted subject matter expert

to walk you through your project and assist teams during the problems. 

A well-structured team

of technical officers whose significant tenure belongs to cloud technologies and AWS services.

A 24/7 constant communication

to help you get through the AWS assistance, zero instances of delayed service. 

Simform's standard auditing and quality assurance

over every module of code we deliver through our consulting services. 
AWS insights
from our experts