7 Simple Steps to Create a Successful eCommerce Mobile App
It's 2023 and convenience is the king now. Customers are looking for easy and hassle-free ways to shop online, leading to massive growth in the online retail market. In fact, the global eCommerce economic growth rate is estimated at 8.9% for 2023, eventually bringing global sales to $7 trillion in 2025.
But what does it take to create a successful eCommerce mobile app? With so many apps vying for customers' attention, it's crucial to get it right. This blog post explains how to build a delightful eCommerce mobile app and the approximate costs associated with it.
Let's dive in!
Why develop an eCommerce mobile app?
The mobile revolution has changed our way of life, and the eCommerce space is no exception. With a mobile eCommerce app, customers can hop on the go. But that's not the only reason your eCommerce business needs a mobile app. Let's take a look at some solid reasons:
Customers prefer mobile apps
If you look around you, everyone is glued to their mobile phones nearly 24/7. Now, you can indeed generate sales through a user-friendly mobile website. But consider this statistic: 85% of customers would rather shop via a mobile app instead of a mobile site. The primary reasons are convenience and speed, followed by faster page loading times, stored settings, personalized content, and more. 
A dedicated app makes it simpler for customers to find, order, and pay for items rather than navigate through a web browser. Thus, your eCommerce is bound to reach its full potential with a mobile app and not a website alone.
Competitive business advantage
As discussed above, customers prefer to shop on a mobile app instead of a website. So, it's only a matter of time before sales from mobile sites will decrease or become redundant.
By building a mobile eCommerce app, you can gain an early-mover advantage over other eCommerce stores without a mobile app. Moreover, if a customer is torn between a competitor's site and yours, they would lean towards buying from you if you have a mobile app.
Improved marketing communications
With the help of push notifications through mobile apps, brands can increase their engagement with customers. Businesses can instantly deliver information(such as offers, coupons, new products, etc.) to customers and motivate them to place orders. Push notifications are a dream tool for marketers as it improves marketing communications and enables marketing efforts to generate profits from prospective and existing customers.
Improved KPIs
Mobile apps create a tailor-made, personalized experience, and the users are not required to log in every time, unlike a website. And numerous such aspects of a mobile app improve the critical metrics and KPIs of an eCommerce business, such as:
Higher conversion rates

due to ease of use, navigation, checkout, and overall lesser steps to complete order placement.

Increased average order value

due to ease of browsing, so the customers have a better opportunity to see what you are offering.

Reduced cart abandonment rates

: Customers tend to abandon their carts due to various reasons such as extra costs or no calculation of total costs, complicated checkout process, distrust, etc. However, mobile apps provide a better user experience, and hence the cart abandonment rate from mobile apps is only 20% as opposed to 97% of mobile sites.

Higher retention rates

due to push notifications and customers visiting a mobile app frequently due to good user experience.
Personalized shopping experience
By leveraging artificial intelligence, machine learning, and other emerging technologies through a mobile app, you can gather valuable insights about customers. For example, it can include the users' likes or dislikes, the time of the day they prefer for shopping, the decision time they take before buying, etc. From such data analysis, you can offer a personalized experience to users. Moreover, you can use the data with other strategies such as push notifications and marketing campaigns to drive more sales.
Increased customer loyalty
According to a Statista study of U.S. consumers, 87.6% of customers were likely to download a mobile shopping app for special deals or coupons. And 79.7% of customers would download it for loyalty and reward programs offered as an app feature. Thus, you can efficiently use mobile apps to notify customers of special deals and even provide a real-time dashboard to give an overview of their rewards, offers, loyalty points, etc.
Enhanced customer service
73% of retail customers stated that they are encouraged to shop more after a good customer service experience. And with a mobile app, you can offer consistent, steady, and even 24/7 engagement with the customers. Mobile apps provide efficient communication between your brand and customers to address their queries via live chat support or chatbots and enhance after-sales services. In addition, it makes it easy for customers to contact you through the app rather than navigating your website or searching through Google. For instance, you can offer a simple button "call us" directly in the app to improve user experience.
Check how we help Stubbs & Woottons - a luxury shoe brand go digital by creating a full-fledged eCommerce app
How To Build eCommerce App ?
1.

Market Research

: Give shoppers what they want with your eCommerce mobile app
Identify your domain 
A rich market research will lay down a strong foundation for your app. It all starts with a bit of self-introspection. You need to identify if your app is going to be as comprehensive as the ones of Amazon and Alibaba or if it is going to cater to a specific niche such as Sephora and Nike. It is of utmost importance that you clearly identify the domain you will be operating in. All the strategies, features, and analytics are going to depend on the playing field you choose at this stage. It is only after mapping the right product(s) category that you should proceed to the next step.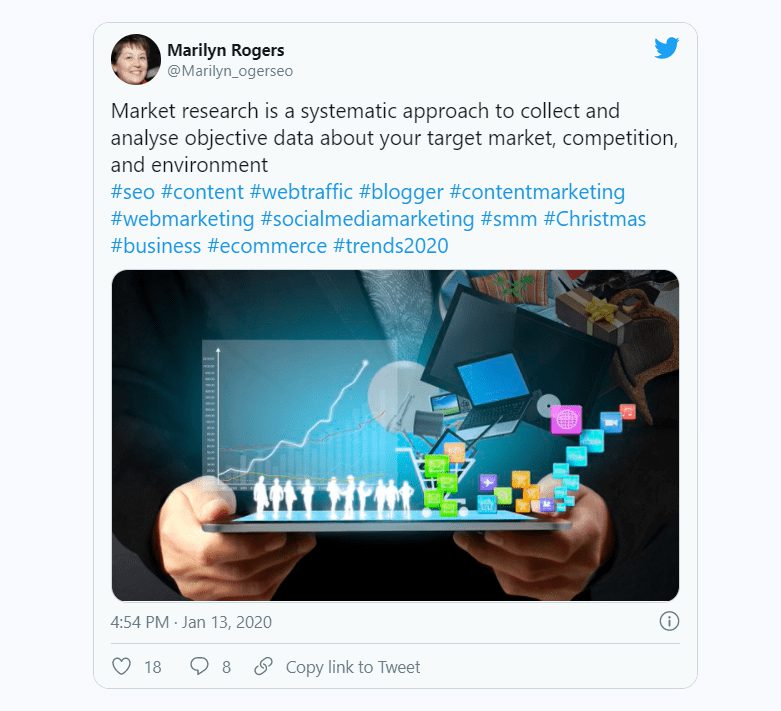 Look beyond demand and supply 
You can't expect anything but stiff competition from the eCommerce industry. It is highly likely that whatever you are planning to sell is already available on other apps. This is why you need to decide upon the USPs of your app or service. It could either be fulfilling a need that others haven't been able to attend to (more on this in Step 2) or an  advanced tech, such as AR, that you plan on introducing within the app or probably something even better. The gist is that you need to identify your North star from the beginning and stick to it.
Focus on the right demographic 
In the end, it will be humans purchasing products from your online store. Market research is also about identifying the right group of people and finding all there is to know about them. Beginning  with the age group can be the right start. You can then proceed with finding out their preferences, needs, behaviors, etc. Feel free to use online forums, survey forms, and social media for this part of market research. I mean, who better to guide you about the app than customers themselves.

Take buying patterns and industry standards into account 
You can try getting deeper into the buying patterns of the target customers. Bring seasonal patterns into the equation if they exist and make the research as exhaustive as possible. You would also want to keep the industry standards insight to help you with realistic goal setting. A lot of what you do in subsequent steps is going to depend on the findings of your market research.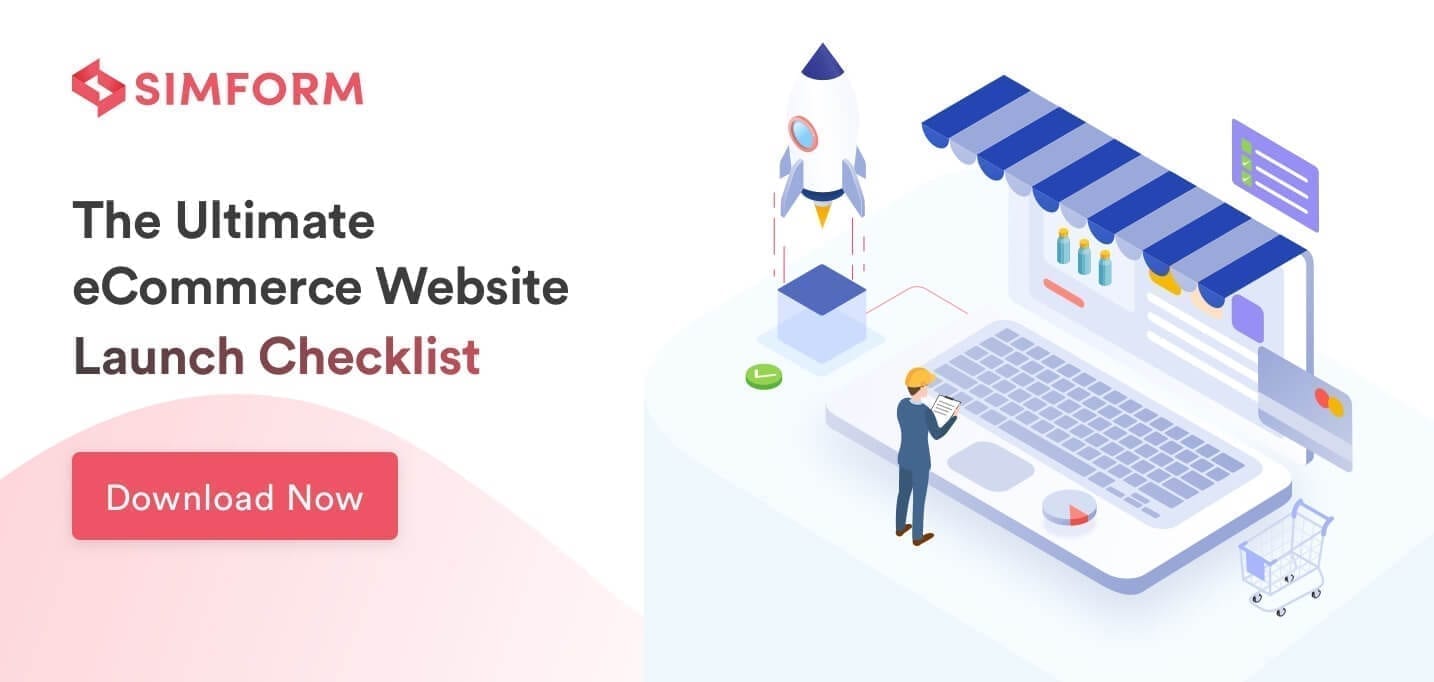 2.

Competition research

: Fill gaps that others have to establish supremacy
Find out direct and indirect competition 
Once you are done assessing the market and identifying the right target audience, it is time to hone your research with some competitive analysis. Since you have already done some legwork during market research, it will be relatively easy to find out worthy competitors. Apart from the usual competition, the one selling the same product as you, you can also try listing down the apps with a similar Unique Value Proposition (UVP) as you. It can give you a great deal of insight into the challenges that might come along your way.
For instance, IKEA and Sephora aren't rival apps in any way. But the fact that they have AR as one of the prime app features allows them to get some key takeaways from one another.
SWOT out the competitors 
Now that you have listed down the competition, it's time to find out all there is to know about them. You will have to look at their target consumers, the products which are doing well for them, the products which seem to be going stale in the inventory, their marketing strategy, revenue, and so on. Go through their app reviews to find out what is that shoppers like about them and what is making them unhappy. This information will help you come up with an app that is free of the flaws that your competition has and delivers a lot more satisfying user experience.
Choose your battles wisely
You don't want to get carried away during competition research and end up having a competition that is too tough to handle. It would be best if you were mindful of the fact that table-toppers often have very deep pockets and tons of experience behind them. It might not make sense to go after them if you are only starting up in your niche. You can definitely get some learnings from those apps, but trying to match their numbers might be a very lofty goal. Instead, focus your strength and resources on battles that you can win. And perhaps somewhere down the road, your mobile app gets big enough to topple the table toppers.
3.

Platform and technology selection

: Set the foundation for a smooth app development process
Native v/s Hybrid 
As you transition from research to planning phase, you will find yourself wrestling with the dilemma of choosing between a native and a hybrid app. A native app is the one catered towards a specific mobile OS such as Android or iOS. A hybrid app, on the other hand, is the one that depends on a single codebase and works on multiple mobile operating systems.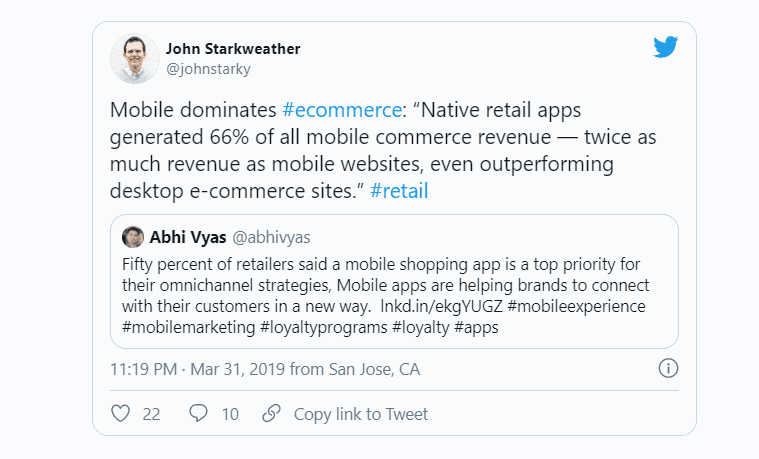 Let's have a quick look at the factors that may influence your decision in this case.
User experience and performance: The success of any eCommerce application depends a lot on the customer journey it offers. You need to be able to provide a flawless experience right from the check-in to the payment stage.
Since a native app is built specifically for the OS it is running on, it provides superior performance. The navigation is usually more intuitive, and there is a smaller learning curve for the shoppers. A hybrid app, more often than not, mimics the website and doesn't do a great job of making the customers stay on the app.
App features: It is another one of the factors that gives a native app an upper hand over a hybrid one. You can pack a native app with features that the OS allows. We are talking about GPS navigation, camera access, use of mobile sensors, and so on. A lot of such features play a significant role in the success of eCommerce apps.
Do you think the Starbucks mobile app would have been able to do so well without the use of GPS to locate stores? Or Sephora would've been this popular without the option to virtually apply the cosmetics? It would have been impossible for them to do so without a native app. If you plan on including such features in your app, then a native app should be the clear winner for you.
Time for development:

Since it is all based on a single code base, a hybrid app takes less time to come out of production. If time is of such essence to you that you are willing to accept the compromises, then you can give the hybrid app a go.
Cost of development:

For the same reason mentioned above, a hybrid app is going to cost you less compared to a native one. However, this holds true only for the initial phase. You can't sustain a hybrid app for long. You will have to switch to native to deliver a better experience, or you will start losing customers for the lack of it.

The long-run:

The idea of saving time and money might seem compelling to one at this stage. But going with a hybrid app for eCommerce is akin to setting oneself up for failure. You will end up switching to native apps anyway or becoming obsolete to the target audience.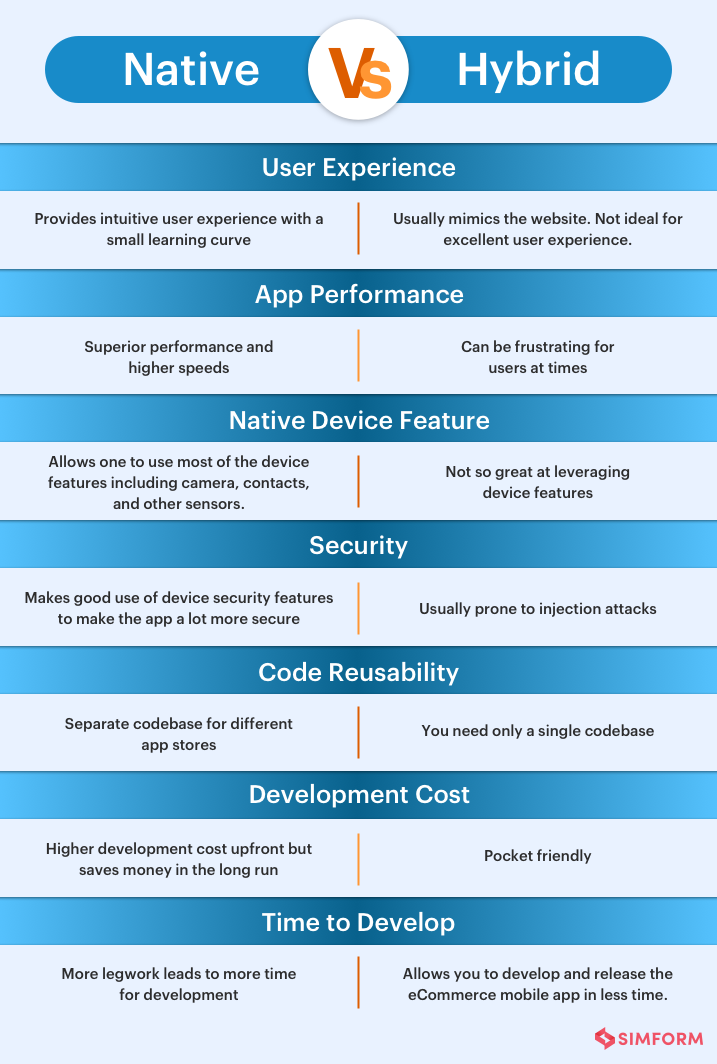 The only reason you should go with a hybrid app should be a dearth of resources. And even in that case, there should be a plan to switch to native apps in time. It is nearly impossible for any hybrid app to survive in this highly competitive eCommerce marketplace.
4.

Figure out the CMS

: The perfect backend for better scalability and performance
What's the fuss all about? 
eCommerce applications, by default, have extensive databases and inventory catalogs. Each product has a bunch of information associated with it along with relevant images and videos. It's simply impractical to store all this data within the app. Therefore, you need to rely on a CMS for pulling out this data. And it should be one that needs to be mobile app friendly and enhance the user experience.
The one you already have
It's highly likely that you might be managing an online store already and, therefore, are already using a CMS to take care of the backend. In such a case, all you need to do is make sure that it is mobile app friendly. And the reset should be smooth sailing after all.
The ones we recommend
If this is all new for you, then there are plenty of reputed CMS options to choose from. You can go with the likes of Magento, WooCommerce, and Shopify- the most popular CMSs in the eCommerce industry. And then there are slightly less popular but equally effective options such as Contentful and PrestaShop. The one thing you need to make sure while making a choice is that the CMS should be a comprehensive solution to all your eCommerce fronts and not just the mobile app.
Go for hybrid CMS 
Many eCommerce establishments are switching to headless, given the demands of an omnichannel experience. However, headless eCommerce makes the marketers rely way too much on developers and often ends up mushrooming internal conflicts. With a hybrid CMS, you get the relatively independent front end and backend, as in the case of headless. And also get a less developer reliant front end that makes the job easier for the marketers. A hybrid CMS would not only make app development a lot more pleasant for you but also take care of other fronts of your online store.
Let's build an successful ecommerce mobile app with 7 simple steps
5.

Listing out essential features

: The cornerstones to the success of your app
So far, we took care of all the steps that lay down a solid foundation for creating a successful mobile application. You are done with all the research and have also taken care of the backend. Now is the time to populate the app with essential features followed by the ones that will give you a competitive edge.
You will have to first take care of the basic features that are invariably present on all eCommerce mobile apps. Or at least they are supposed to be. We are talking about secure login, assorted product catalog, shopping cart, secure mobile payment options, etc.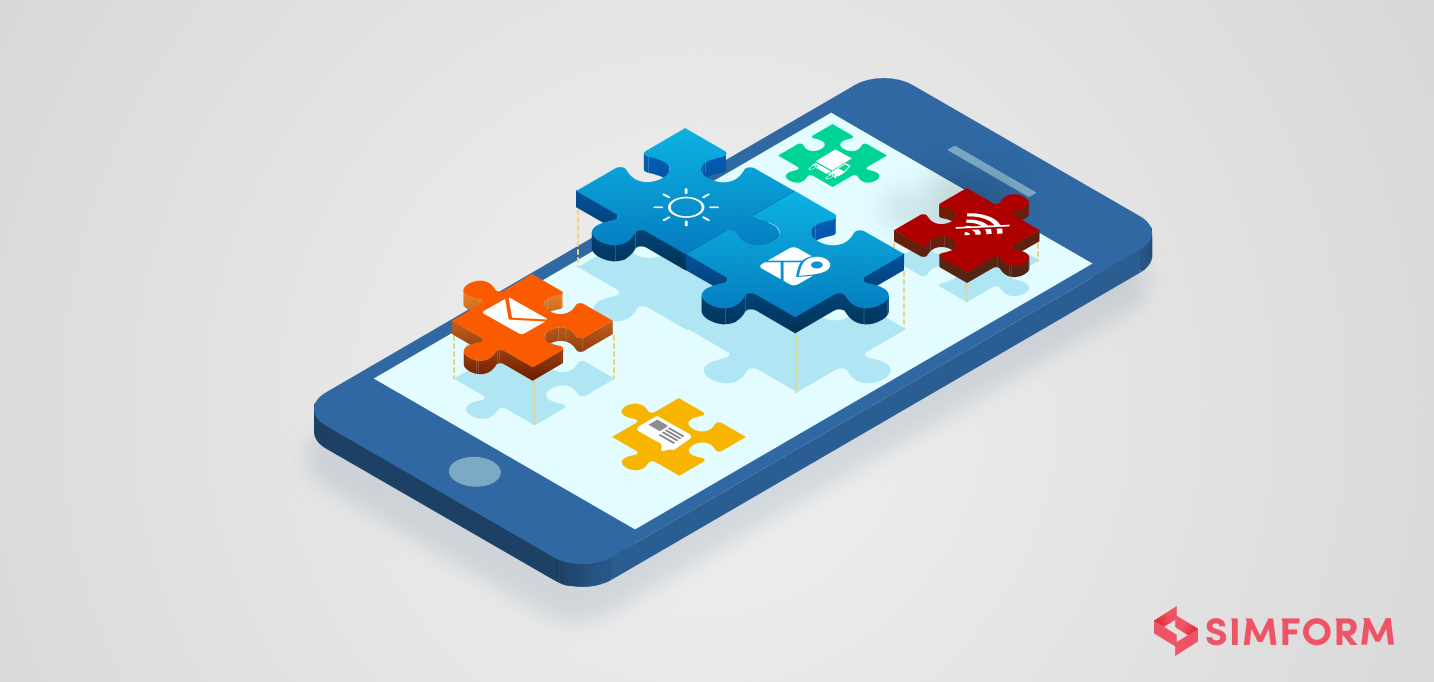 Once you take care of the basics, you can proceed to some of the advanced features. These are the ones that will give you an edge over competitors. Let's go through some of them:
Wishlist button:

 Often, users visit online stores for the sake of exploring the products. The conversion rate for mobile apps (

1.32%

) is any way lesser than websites (

3.82%

), and you can't expect them to open the app with the buying intent at all times. A wishlist button allows the shopper to save a product they like to view later, giving you a better chance of making the sale down the road.

Advanced search options:

eCommerce apps are usually filled with tons of buying options. Even though it's a great flex for any online store, you don't want it to become a roadblock in the user experience. Advanced search options such as voice search and image search make your app a lot more attractive.

QR code/barcode scanner:

Retailers might benefit a lot from scanners in their apps. It helps them deliver an omnichannel experience. For shoppers, it's a gateway to a more intuitive and fun shopping experience.

Push notifications:

A regular smartphone user is usually cursed with a very

short attention span

. Push notifications can help you bring their attention back to your online store if you feel they haven't been so active lately. It is also one of the better ways to broadcast offers and discounts.

Product score and review:

Mobile apps built with the purpose of making life easier for the customer are always set to do better than others. And what can be more helpful than some reliable product scores and review. Include this feature to make choices easier for consumers.

One-tap-buy:

Continuing on the string of thoughts from the last feature, a one-tap-buy option can turn out to be one of the most useful features for the app. A lot of them visit apps to buy a single product and one-tap-buy removes most of the possibilities of cart abandonment.

Augmented Reality:

It is one of the burning

eCommerce trends

and you should include it in the app if possible. It can be the option of allowing shoppers to virtually try the glasses you are selling or perhaps the option of generating a replica of the flower vase available in your online store.



Shipping status:

Who doesn't like knowing everything about the status of their order at all times. It's recommended to include the option of package tracking to give your customers one more reason to prefer your app over others.
There are plenty of other features that can be essential for your app, depending on the nature of your store. The steps 1 and 2 will help you identify more of such features.
6:

UI/UX strategy

: Enhance customer interactions and increase sales 
UI and UX have become drivers of sales for quite some time. If two apps are selling the same product at the same price, the shopper is more likely to sway towards the one providing better user experience. There won't be a random choice of just picking one of the two. Let's go through some of the ways you can come up with a superior UI/UX on your app:
Easy login and smoother checkout
These are the two nodes where we see most of the bounce and cart abandonment taking place. It is only apparent that taking care of the two will help you get better results. If possible, allow the shopper to sign-in using one of their social media accounts or maybe even let them navigate through the store with a guest account.
You may also like: 21 Foolproof Ways To Optimize Checkout Page and Reduce Cart Abandonment
Something similar can be done for the checkout stage. Don't make the user indulge in any process that can be avoided at this stage. Focus on providing a smooth and short checkout experience to reduce the cart abandonment rates.
Include all the intuitive gestures
Hand gestures make a world of difference when implied properly. You can come up with an excellent user interface just by focusing on how people interact with their phones using one hand. Keep all the relevant options at a thumb's reach, and you will be well on your way to enhancing the customer experience.

Showcase security measures and reduce consumer anxiety
These applications often need to save user's payment info that includes card details and similar data. It is, therefore, necessary that you let them know all about the security enhancement of the app. Make use of all the security badges that you have and use the right colors wherever necessary to signify a secure progression.
Stay on top of the UI/UX trends
Design trends can tell you a lot about what kind of UI/UX will work for your app. The trends stem from likes and dislikes of the audience. And for something as user-centric as an eCommerce mobile app, you can always let the UI/UX trends guide you. Here are some designs elements that can help you create a wonderful eCommerce app:
Top 8 eCommerce UX Strategies to Improve Conversion Rates
7.

Cost estimation

: Make every penny count
Yes, we kept the most complicated one for the end. And here it goes. The app development can cost you anywhere between $15,000 to $135,000. And things can still go north or south depending on a specific situation. Let's have a look at the variables affecting this equation.
App features are the prime suspect 
It is only natural that the more feature-rich you try to make your app, the heavier it will be on your pocket. When we talk about features, it goes beyond the realm of technology and gets into the design as well. The cooler and more intuitive designs will cost you more. It adds to the total hours involved in app development. And as you strive for superior quality goals, it adds to how much each of those hours is going to cost you.
The developers make a ton of difference to the cost 
The kind of team you end up hiring for eCommerce web development is the other factor affecting costs. The region from which you hire developers will have a more significant say in the cost, and then each team has its way of quoting the price. It also goes without saying that teams from different regions come with their pros and cons. It is entirely up to you to decide what is supposed to be the best for you.
How Much Does an eCommerce Website Cost? [2021 Edition]
eCommerce app builder VS. Custom eCommerce app development
eCommerce is booming, and businesses need efficient apps to compete online. You can either build a mobile app quickly using app builders or you can develop a custom mobile app tailor-made for your business. Let's quickly understand the difference between the two approaches.
| | | |
| --- | --- | --- |
| Specifications | Custom App Development | App Builders |
| Performance | Provides tailor-made solutions for different project needs, eventually leading to improved performance, greater efficiency, and a significantly better user experience. | Performance may not be up to the mark as compared to custom applications. |
| Functionality | Custom app development lets enterprises add unique features and functionalities that cater to their business needs. | It does not involve the development of a personalized application and has a restricted range of characteristics that can't be tailored. However, the integrated features operate seamlessly in conjunction with each other. |
| Cost | More expensive | Not very expensive |
| Customization | This approach provides a vast opportunity to add custom elements to meet unique user needs. | App builders offer limited features and don't allow for a lot of customization. |
| Time to market | Time to market is higher in this case. | Quicker development and hence, shorter time to market. |
Mobile commerce trends in 2023
Another solid reason to build a mobile app for your eCommerce business is that mobile commerce is trending. The mobile eCommerce industry has shown exponential growth with no signs of slowing down, as proven by the latest trends given below:
Conclusion
Mobile app development is primarily driven by industry standards and trends. What's common now may go obsolete in the future. And what you think of as futile now might be the next industry standard.
In any case, the steps we laid down are going to serve you well to come up with a stellar application. It takes into account all the possible ways you can have your app rank in the charts and translate that into more sales.
Simform, with its decade-long experience in software development, can be the perfect partner for eCommerce mobile app development. We can help you create an app from scratch as well as expand your current eCommerce business with a mobile application.