Software Development Outsourcing: A 5-Step Successful Strategy
Software development outsourcing is a silver bullet for many, but it has challenges if you don't have a strategy. Take an example of Queensland Health. The public sector healthcare organization partnered with IBM Australia to digitize and improve the payroll system.
However, payroll software failed due to a lack of outsourcing strategy and project management issues. IBM Australia wanted to develop an efficient payroll system to manage more than 24,000 diverse combinations of wage payments. However, insufficient time for planning and testing led to payroll software failure on the launch day.
Strategy in any business activity is key to success. Software development outsourcing is no different as it sets the foundation for overcoming challenges, performance bottlenecks, and cost optimization.
Here, we will discuss everything about software development outsourcing, from what it is to its benefits, reasons to outsource, and more. So, let's begin with what outsourcing is!
What is
software development outsourcing

?

Outsourcing is a word synonymous with delegating work, whether it's IT or any other industry.
It is a process of delegating software development to a company or offshore company. Software development outsourcing involves delegating design, development, and maintenance tasks. It provides the benefits of agility, cost reduction, and higher efficiency for your software.
Software development outsourcing models
There are many types of software development outsourcing models. You can choose an outsourcing model to delegate projects based on the scope, size, location, complexity, and project budget.
Nearshore outsourcing
In the nearshore outsourcing model, you outsource software development to a company in a nearby country or the same country. For example, a company in the US outsources software development to another business in Canada or Mexico.
Offshore outsourcing
The offshore outsourcing model is where you outsource the software development to a service provider in foreign countries or outside your home country. One of the most significant reasons for offshore outsourcing is cost reduction. According to Deloitte, cost is one of the most critical factors for organizations outsourcing their software development.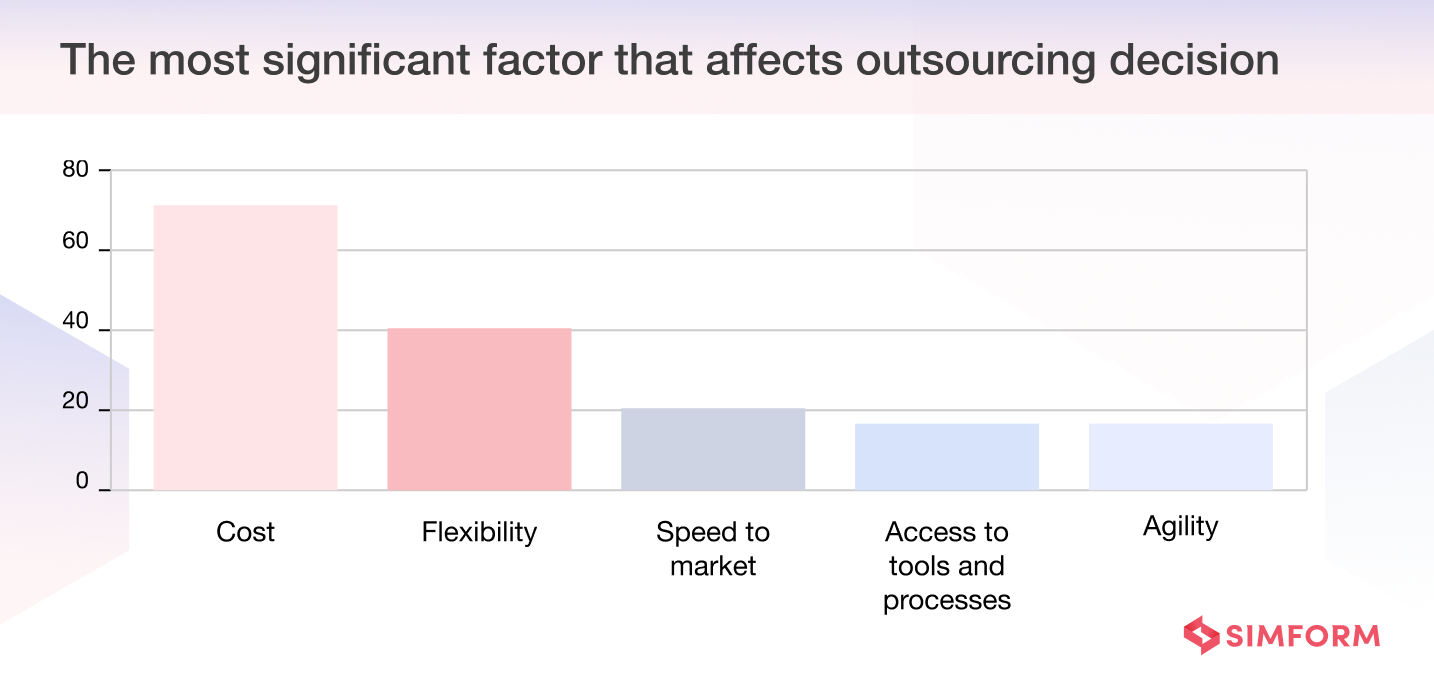 Offshore outsourcing to a service provider from other countries offers cost benefits as you can have skilled professionals at a lower price than domestic talent. For example, the salary of a software developer in the US is $93,858 per year, while it is $63,832 in Germany.
Onshore outsourcing
The onshore model involves outsourcing development and testing activities to external service providers in the same vicinity. It allows businesses to leverage local companies for the software development process. Further onshoring enables organizations to outsource non-essential or essential tasks to focus on the core business activities.
Nearshore
Outsourcing 
Offshore
Outsourcing 
Onshore
Outsourcing 
Time Zone difference

Lower

Higher 

Lower

Visibility

Higher 

Lower

Higher

Collaborations

Better

Less cohesive

Better

Controls of project

Higher 

Lower

Higher

Time-to-market

Moderate

Lower

Moderate
So, which is the most suitable outsourcing model for your project? Businesses consider a significant factor before choosing the outsourcing model: "Purpose. "
Why choose
software development outsourcing

?

Outsourcing is a decision that needs a thorough requirement analysis. In other words, you need to know exactly why to outsource software development.
You want a software developed with a specific budget!
If you have a specific budget for software development, outsourcing is an ideal choice-" WHY?" According to a report, 82% of businesses fail due to cash flow problems, and 27% fail due to lack of capital.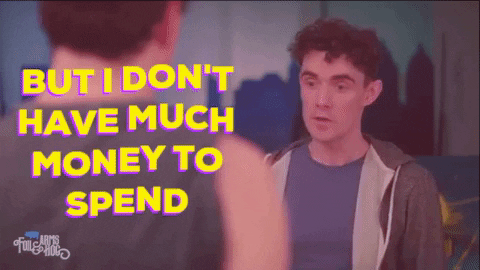 So, being mindful of your budget while you develop software is essential.
Outsourcing software development can help you reduce hiring developers, resources, and recruitment costs. Imagine the time, effort, and cost of hiring an engineering team! Outsourcing reduces recruitment costs and provides access to top IT talents.
For example, if you need React on the frontend and have an in-house backend team, you can choose to outsource software development. The cost of hiring an in-house React developer involves recruitment, onboarding, insurance, and other expenses. Outsourcing the frontend development, which may need more than one developer, can help you reduce costs.
You are developing complex software with lots of features!
Building an engineering team is massive if you develop complex software with multiple features using different technologies. Outsourcing software development can help you focus on core business logic without the hassle of creating an in-house team.
Finding heterogenous talents and recruiting and training them can take more time and investment in training modules and collaborations. On the other hand, software development outsourcing removes all the hassle of in-house teams to offer higher flexibility and scalability.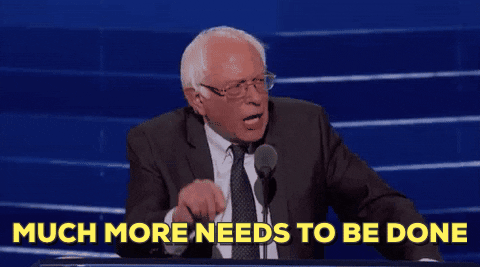 In other words, you can add or remove developers based on your requirements in an outsourced project. So if you need to add features with integration of Artificial Intelligence, Machine Learning, or Natural Language Processing(NLP), you don't need to spend on hiring them individually!
You are on a deadline to complete the project!
The timing of your product launch can make or break your business. However, rushing your software development can lead to performance issues. Outsourcing your software development to a company with a massive pool of industry-ready resources ensures the timely completion of your project without compromising on quality.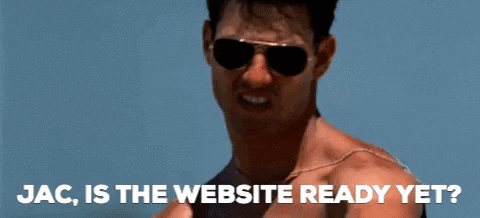 If you plan to develop it in-house, the time needed for hiring, training, planning, designing, development, and testing will be higher.
You want to reduce the project risks!
Software development projects need proper testing, monitoring, and tracking to reduce errors. However, software bugs are not the only risks that you need to worry about! Software security failures are also a significant concern.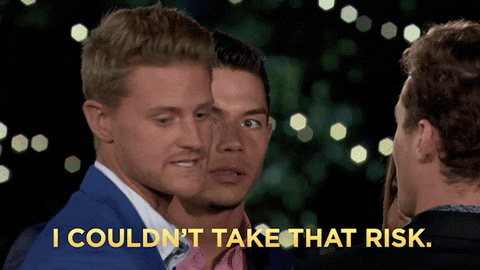 Fortunately, software development outsourcing can reduce the risks of bugs and security failures and provide high availability. In addition, software development outsourcing helps you access top experts to mitigate risks.
Further, outsourcing the development enables you to leverage testing expertise making sure there are no errors.
Lastly, outsourcing helps you with on-demand support round the clock and accommodates changes rapidly to improve the agility of the business. Though, like all approaches, outsourcing is not a perfect solution, with risks involved.
Risks of outsourcing

your software development

Outsourcing the development of your software is not a silver bullet! In other words, there can be problems if you don't have a strategy for outsourcing the development process. So, here are some risks of outsourcing without a strategy.
Risk of low-quality products and delayed delivery
Outsourcing can be risky, especially when you need to deliver software on time! Because without the right outsourcing vendor, project completion can be delayed.
Many vendors promise to deliver the product on time, but lack of management may lead to problems and delays. Yes, some of the vendors deliver on time; however, their quality needs to be up to the mark.
Take the example of Target. It is one of the grocery chains in the US and had an ambitious project to enter the Canadian market. They hired Accenture consultants to build a unique SAP system for their stores across Canada.
However, the SAP system failed to deliver accurate data leading to massive inventory issues. As a result, the target had to leave Canada, closing more than 130 stores. One of the critical reasons for SAP system failure was overwhelming data and project management issues.
Similarly, you need to test the software enough before going for the launch.
Security risks involved with outsourcing software development
Outsourcing software development means you have to share data with a vendor. So, if you don't have the right data access and security policy, it can lead to information leakage. According to a report, 43% of all cyber threats are internal, whether they are intentional or unintentional. So it becomes crucial to secure access to your internal data and network.
So, how do you secure your data when outsourcing?
The best way to avoid such a scenario is to have a Role-based access control (RBAC) policy. It is an approach where information access is restricted to specific roles. So, an employee or outsourcing vendor can access the data that is required.
Lack of control
The type of outsourcing you choose to control software project management can vary. For example, you can have better control with onshore or nearshore projects and less with offshore outsourcing.
However, control is not an issue if you outsource with a vendor with higher transparency in communicating different stages of software development. So, it is vital to select the right outsourcing vendor. One way to improve control and quality of software delivery is to choose an extended team.
Vendor lock-in
Vendor lock-in is a significant risk of outsourcing because you may end up paying more and yet be restricted to a specific tech stack. It might also be a massive problem when you are developing cloud-based software. For example, if your vendor offers AWS services for cloud-based software development, the tech stack will be restricted to specific tools and technologies.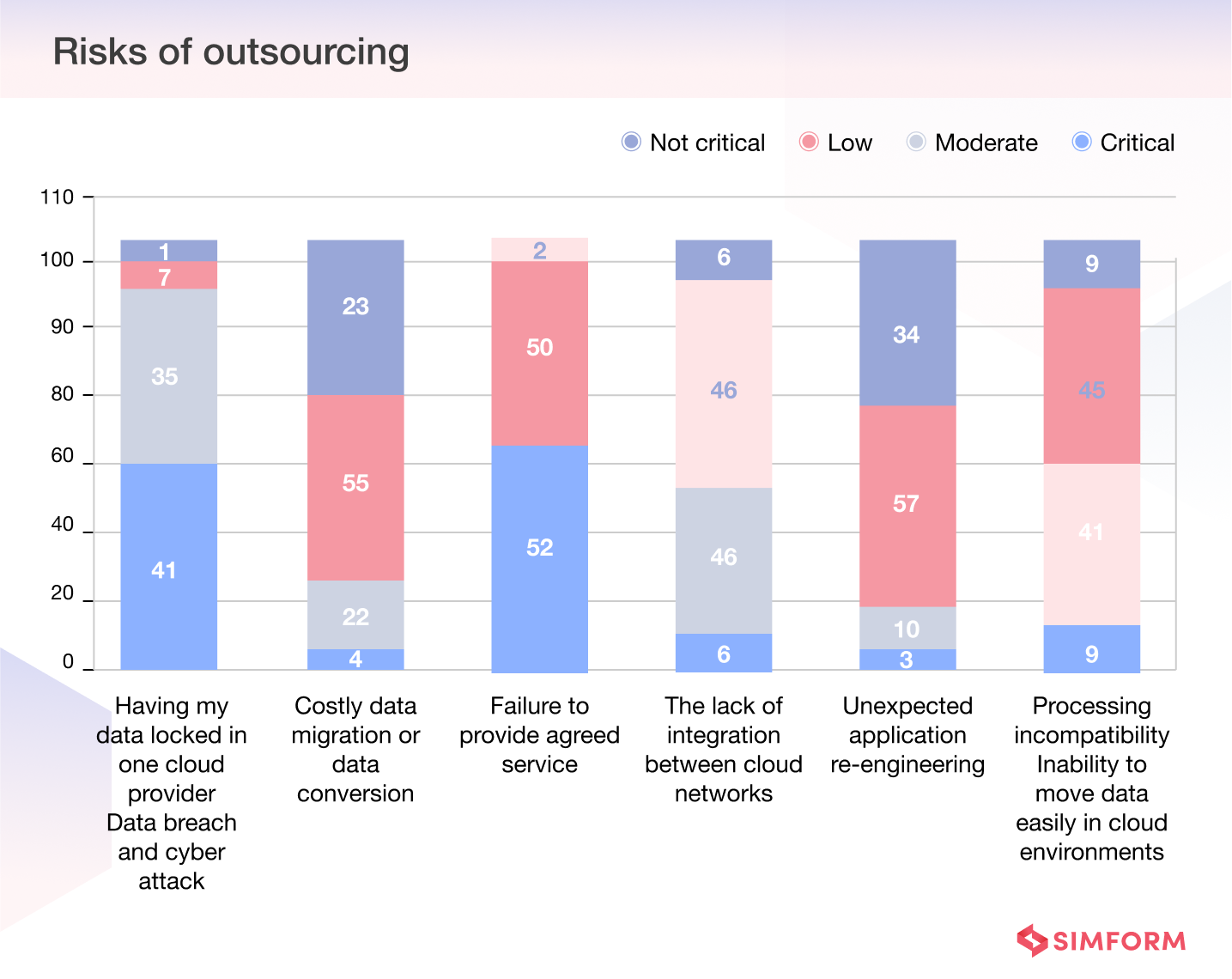 According to research, being locked into a single cloud service provider is a significant risk. The study was focused on UK businesses indicating how vendor lock-in is a massive barrier to cloud adoption. Respondents reported significant challenges of
Moving data/applications out of cloud environments
Data ownership problems
Cyberattacks and data security concerns,
Lack of interoperability with third-party services.
The best way to avoid vendor lock-ins is to find a solution provider that provides higher flexibility in tech stack and cloud migrations.
An outstanding outsourcing strategy, explicitly designed for your business needs, is an answer to all the challenges that we just discussed.
Software development
outsourcing Strategy
Before creating a strategy for software outsourcing, you should first have a transaction value analysis, an inter-organizational process measuring the collaboration with vendors or offshore companies based on factors like
Cost
Shared responsibility
Risks
Control
Transparency
Such analysis helps you understand the value drawn from outsourcing. Transactional value can help you formulate a robust strategy.
First, define the project goals.
Defining the goals needs the right questions asked. For example, one critical question will be, "Why outsource software development?"
Similarly, other questions you need to ask to define the project goals are,
What is the outcome you are trying to achieve with your project?
How will outsourcing help achieve that outcome?
What is the tech stack needed to develop your software?
Does your outsourcing vendor provide the required tech stack and talents?
What are the metrics to measure project outcomes?
What is the timeframe and budget of the project?
Once you have defined the goals, it's time to estimate the project's total budget- but why?
A significant reason why organizations choose to outsource is the cost, and so estimation is essential.
Next, estimate the project's budget!
The estimation process involves predicting the costs and expenses of software development. Here are three techniques to estimate the software development budget,
Empirical estimation technique is a method of estimating the software development budget based on data aggregated from previous projects.
Heuristic technique is based on the Constructive Cost Model (COCOMO) and uses a regression formula with industrial data for estimation.
Analytical estimation technique estimates the budget through tasks divided into simple operations and timelines for each measured.
Now that you have a budget ready, it's time to,
Identify the skill gap
Skill gap assessment allows for the formulation of an outsourcing strategy. But first, you need to identify the tech stack required for software development. Once you have the tech stack decided, finding the skills required to use it is the next step.
Once you identify the skills needed for your project, finding an outsourcing partner offering a similar skill set is crucial to achieving the goals.
Ensure proper communication and transparency
Communication with your outsourcing vendor and transparency of the project's progress helps you with higher visibility. It also enables better project management and tracking of vital metrics.
Collaboration should be essentially strategized, especially for offshore outsourcing, as there will be time and zone differences. For example, you are an organization in the US and outsourcing your project to a company in Australia. There will be a difference of 14 hours which acts as a barrier.
So, you need to look at tools like slack, skype, zoom, and others to improve collaborations. These tools provide file sharing and real-time chat features, which helps in better collaborations.
Understand the software development methodology
Software development methodology plays a crucial role in the execution of the project. For example, agile software development follows an incremental process with continuous feedback integration. In contrast, the waterfall development approach follows a sequence of stages where a new stage begins only after the completion of the predecessor phase.
Choosing between waterfall vs. agile development needs a thorough assessment of project goals, size, complexity, and timeline. So, if you want rapid growth, agile is the best approach, as there are no delays and quality is high due to continuous testing.
In other words, your software development outsourcing strategy should include which methodology to use for software development. Similarly, your outsourcing vendor's software development methodology should align with yours.
Select the suitable engagement model
Outsourcing companies provide flexible engagement models, but your selection generally depends on your project needs, timeline, and budget.
Time and material model is an approach where you are charged based on the total time a developer spends and the infrastructure used. The charge on the developer's time can be on an hourly basis.
Fixed price model is where everything from project requirements, budget, and timeframe is agreed upon before the commencement of software development. It does not allow flexibility in sudden changes and has a fixed price agreed upon by both parties.
Dedicated team model is where experts from the outsourcing vendor's pool of experts work as a part of your organization. In other words, it is an extension of your existing team with a developer's fee charged

hourly.
Software development outsourcing costs
[Factors to consider]
Software outsourcing cost is a significant aspect in deciding whether to outsource the project or not. Some factors that can affect outsourcing costs are the type of the project, size, and vendor location. However, estimating the software outsourcing cost can get tricky due to the heterogeneity of each project, as what works for one project may not work for another.
Type of project
Software development projects include frontend, backend, full stack, web-based, and desktop apps.
Frontend development – developers create functional and visually enhanced user interfaces.
Backend development – developers focus on the parts invisible to users. It involves building an infrastructure focusing on functionality, system integration, and execution of business logic.
Full-stack development – includes both frontend and backend development
Desktop development – creating applications that run on Windows, macOS, Linux, and other operating systems.
Web-based development – web apps are created for users to access the software through the internet.
| | |
| --- | --- |
| Type of software development  | Average salary of developer per year |
| Frontend development | $96,561 |
| Backend development | $95,924  |
| Full-stack development  | $115,127  |
| Desktop development  | $124,639 |
| Web-based development  | $84,603  |
Size of the project
The size of your software project is key to outsourcing cost estimations. For example, large-scale projects need more resources and time, while small-size projects need fewer resources. Also, the project's size is a significant factor, especially for the time and material engagement model.
Location of the vendor
The location of the outsourcing vendor is crucial for estimating software development costs as they are different for each region.
Here are some hourly rates of the frontend developers in different countries.
| | |
| --- | --- |
| Location  | Frontend developer's median salary per year |
| United States | $92,939 |
| United Kingdom | $56,561 |
| Germany  | $55,192 |
| Australia | $126,817 |
| India | $8,622 |
As you can see, hiring a frontend developer from India is cheaper than Australia and the United States. Similarly, backend and full stack developers have different hourly rates per the vendor's location.
Case studies

of software development outsourcing

Discussing a case study for software development outsourcing is key to understanding what went right for organizations and what we can learn from it.
Unilever outsourced ERP integration
Unilever is a massive consumer goods company with more than 200,000 employees needing ERP system integration. However, despite having enough resources to hire an in-house team, they chose to outsource the integration. And a significant reason for outsourcing was the lack of core competency in managing ERP integrations across platforms.
Skype outsourced the entire software development
Skype is one of the major telecommunications, messaging, and conferencing solutions. However, despite being such a massive organization, they chose to outsource entire software development. One of the primary reasons behind it was a lack of expertise in developing the software.
Conclusion
More than a decision, software outsourcing is a business transformation. If you get it right, results are great, but everything you invested in may go haywire if it goes wrong. So, consideration of all the risks, outsourcing models, costs, and project requirements becomes important.
However, choosing an extended team model can be worth your investment as it provides flexibility and reliability. Simform is at the forefront of providing software engineering with a dedicated team acting as an extension of your organization. So, signup for a 30-minute free session with our experts now!