Top
Software Development Company in Minneapolis
Impactful businesses are built with technology. We design, develop and deploy custom software solutions that complement your business model and help you achieve your business goals. Predict production performance results and alleviate your production deployment confidence.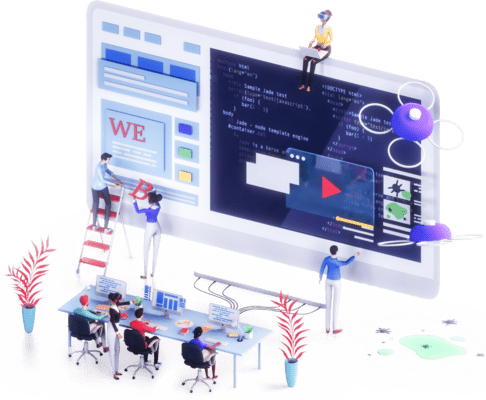 Trusted by
900+ happy clients

including these Fortune companies
Unfolding the evolution of
the tech scene in Minneapolis
With a five-year survival rate of 54.4%, Minneapolis makes its way to Inc. Magazine's top 50 cities in the United States to start a business in 2020.
In the past years, Minneapolis saw a considerable growth of 40% as 48 early-stage startups received a total of $495.1 million in venture capital, ranking on the twenty-fourth position for early-stage funding deals. This high-density growth has attracted industry leaders like Target, Retail Store; Periscope, Live Video Streaming Platform, WhenIWork, Employee Scheduling Software; Revel, Health Management Software; Conservis, Farm Management Solutions; Foodsby, Online Lunch Delivery Providers, among others. What's more, ever since its emergence, the Twin Cities of Minneapolis-Saint Paul has experienced a gold-rush of a talented workforce that occupies a significant chunk of 69.9% labor force participation rate.
Simform is excited to extend its development capabilities to budding tech startups and SaaS companies in the state of greater Minnesota. Your software is nurtured by a team of proficient software engineers, who work tirelessly to offer you a competitive advantage over your competitors.
Want to Develop Software that scales?
Helping tech companies in Minneapolis
extend their
technical capabilities
How Simform helps
 businesses


build a custom software?
Your off-the-shelf product could seem like a boon unless you find yourself in a state of crisis that isn't covered in your subscription; what's more, you end up buying a new solution as a fix to that specific problem. This results in you having to revise your company budget, depend on multiple product executives, get your employees to adapt to multiple software, the list is endless.
Likewise, Simform offers futuristic software to solve complex world problems that support scalability, increase productivity, and facilitate adaptability. So whether you run an on-demand delivery service, a health care platform, or a booking-management portal, we take care of the graphic design, development, and maintenance of your software, simplifying your internal processes like never before.
We build top-of-the-line
software with agility
Proven track record of building high-quality, robust custom software for your business
Detailed consultation to comprehend your business needs, analyse your software needs, and underline your project challenges
Dedicated Customer Success Manager is assigned to every project in order to create a roadmap for on-time delivery and continually ensure that your project needs are met
Agile Development Methodology to reinforce UX-driven engineering, streamline all aspects of the development process, and prevent technical debt
State of art custom development, built on a codebase to complement your thriving business with a smooth, intuitive user interface

Speedy and constant communication between stakeholders and builders via Slack, Jira, Zoho, and other platforms
Post-release support by a maintenance team on the watch for technical glitches or risks
Other Software Development Offerings
Web App Development
Harness our web development capabilities to expand your online presence by leveraging modern web frameworks to build scalable web apps.
Mobile App Development
Leverage iOS and Android platforms to provide intuitive mobile applications at your customer's disposal.
Enterprise Software Development
Supplementing an organization's technical needs by offering state-of-the-art customized solutions.
System Integration Services
Through our tech partnerships with modern platforms, we provide software customization and integration services.

Big Data Application Services
Custom tools built to provide the deepest insights into your business using the results of high-volume big data processing.
Dashboards and Business Intelligence Services
Get systems "talking to each other" to make business more efficient by putting the right information in the right hands.
Custom software


development case studies
What
customers say

about our
software development services
Hire the best software developers around!
Benefits of working with
Simform
Awards & Recognitions