Top ChatGPT Plugins: Existing and Revolutionizing Possibilities with AI
On March 23rd, OpenAI announced the implementation of initial support for plugins in ChatGPT. It's a significant development since it allows businesses and developers to engineer ChatGPT's capabilities for very specific use cases. From executing complex mathematical calculations to planning detailed itineraries for trips, OpenAI ChatGPT plugins are set to democratize artificial intelligence.
In this article, we'll tell you what are ChatGPT plugins, why you should care about them, and how to prepare your business to harness the power of AI.
ChatGPT plugins:
The "eyes and ears" of AI
Best plugins of ChatGPT extend the capabilities of the language model, allowing it to perform a wider range of tasks and actions. This means businesses can now leverage ChatGPT integrations to automate various operations, making it an indispensable tool in their technology stack.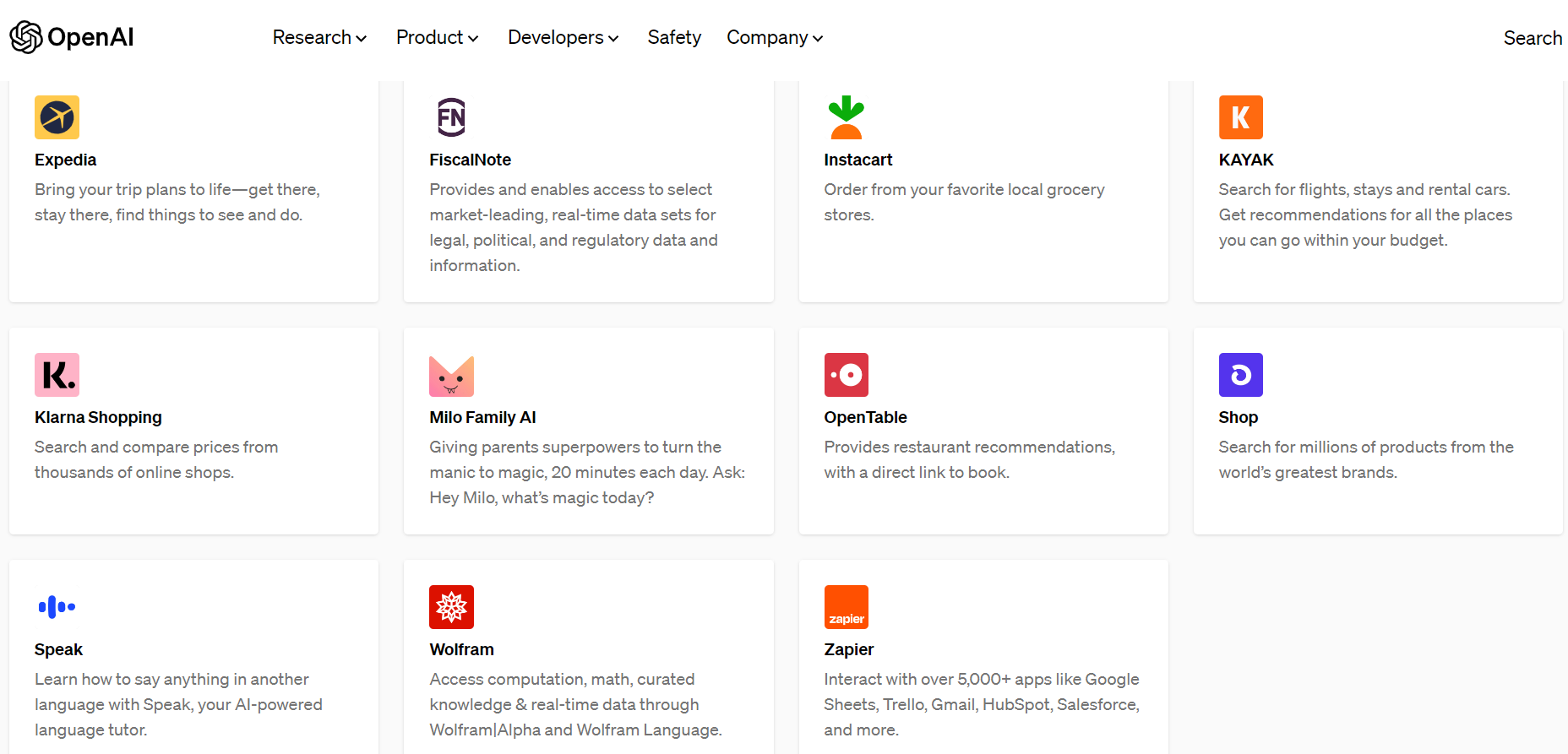 Specific data for specific operations
Since it's based on a large language model, most of ChatGPT's limitations stem from the inadequacy of training data fed to it. But that's not going to be the case anymore. ChatGPT third party plugins will grant it access to recent, personal, and specific data (with permission, of course) to solve day-to-day challenges.
The eyes and ears of AI
Plugins serve as the "eyes and ears" for ChatGPT, enabling it to access and process information from third-party tools, databases, and services. This access allows the language model to perform previously impossible tasks, such as retrieving real-time data, automating workflows, and more.
How to
use ChatGPT plugins?
OpenAI is gradually launching top ChatGPT plugins for select users and developers from its waitlist.
Limited alpha release for developers and insiders
It offers ChatGPT plugins through a limited alpha release, allowing developers and insiders to experiment with and enhance the language model's capabilities.
In the first phase of this launch, their goal is to understand the real-world implications of these plugins better and monitor the safety and alignment challenges.
Currently, the users have access to more than 12 plugins built by companies like Zapier, Shopify, Slack, and more. In later sections, we'll discuss some of these plugins and their use cases. Two of the available plugins (a web browser and a code interpreter) are hosted by OpenAI itself.
Waitlist for gaining access
A waitlist is available for those interested in gaining access to ChatGPT addons. OpenAI is prioritizing developers and ChatGPT Plus users, ensuring they can experience and benefit from the plugin ecosystem before a wider release, much like how it all started for Apple's 'App Store' back then.
OpenAI plugin store

: Best ChatGPT Plugins to Enhance Productivity

With the look of things, it won't be a far-fetched theory to assume OpenAI's modest launch of first-few third party ChatGPT plugins could be the beginning of its version of the 'app store.' OpenAI has provided documentation on how to build ChatGPT plugins and is inviting developers as well.

As more plugin developers step up to develop useful ChatGPT plugins, you can expect to see better versions of ChatGPT plugins that address specific use cases.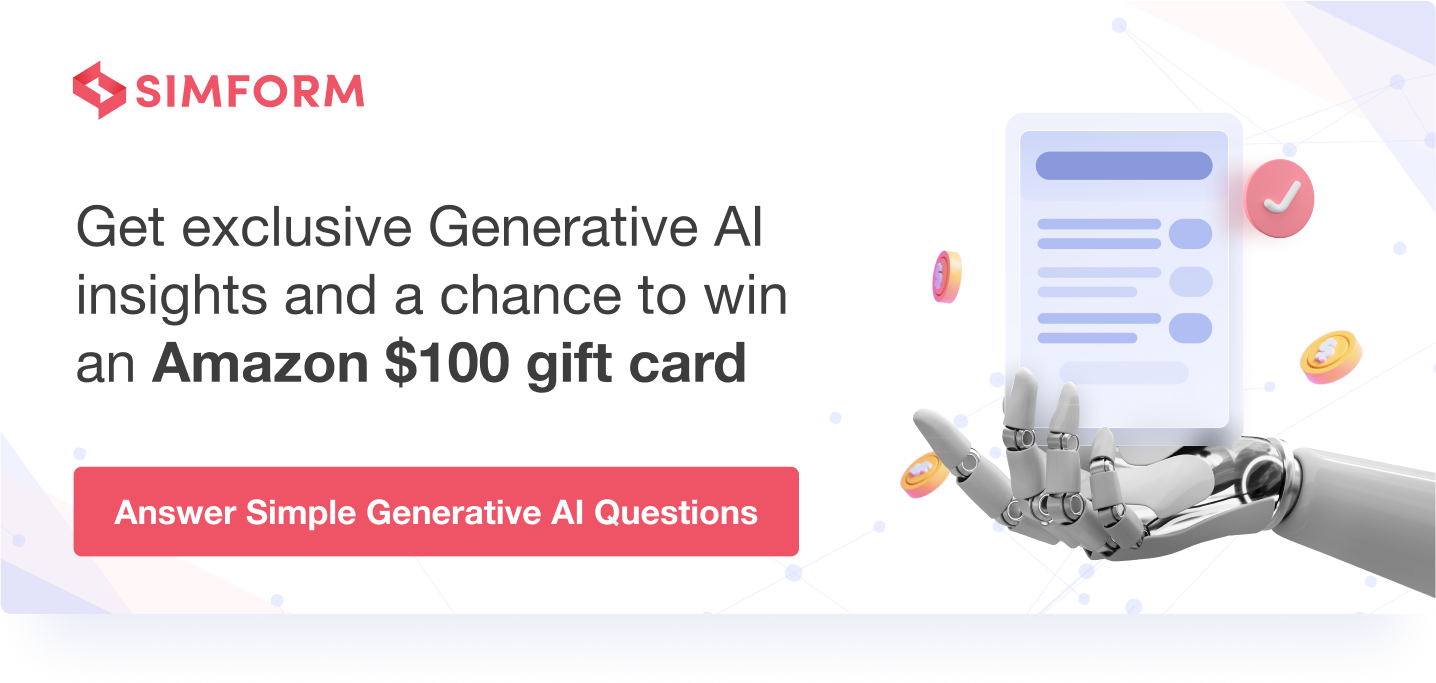 The current ChatGPT plugins give us a glimpse of what the future might look like. Let's look into OpenAI's ChatGPT plugins store offerings.
1. Browsing
Let's first discuss the plugins developed by OpenAI itself. The first in the list is the 'browsing' plugin that allows the AI model to search the internet to find your query's appropriate response.
The biggest limitation of ChatGPT-3 and ChatGPT-4 was that these large language models didn't have the latest data which they could use to respond to user queries. OpenAI addressed the biggest limitation with this plugin's functionality.
With the 'browsing' plugin installed, ChatGPT can now access the internet if needed. If it browses the internet to provide you with the response, then it'll also include citations. The user can simply hover over citations and click on the link if they feel like exploring the source website.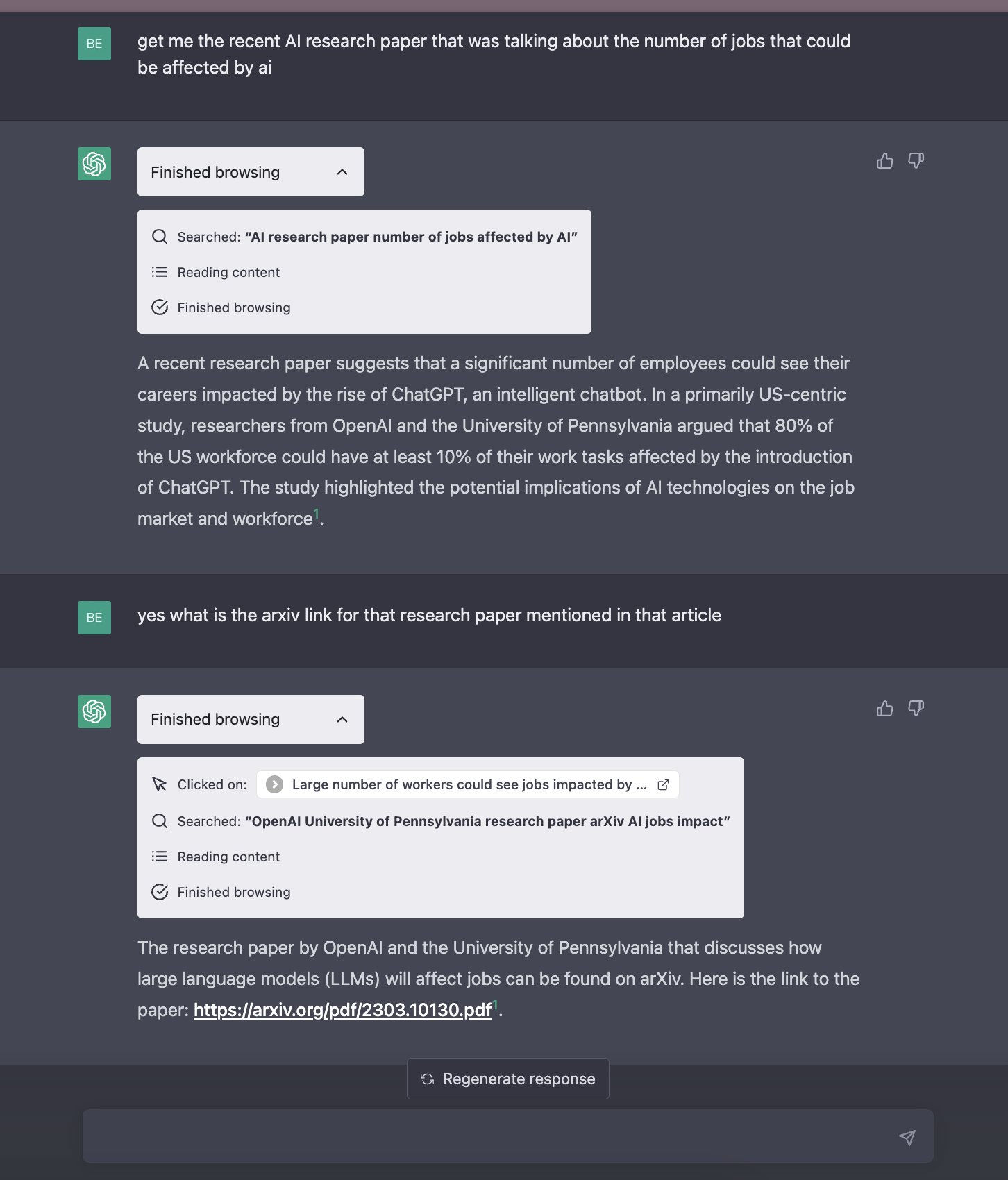 The plugin significantly improves the entire user experience since now end users can be more confident that ChatGPT won't provide them with outdated information.
2. Code interpreter
This plugin offered by OpenAI allows uploads and downloads of files and uses a Python interpreter in a sandboxed, firewalled execution environment. This code interpreter plugin allows for various use cases. Some of the examples showcased by the OpenAI team included upscaling and descaling images, performing logical calculations, changing file formation, data analysis, data visualization, and more.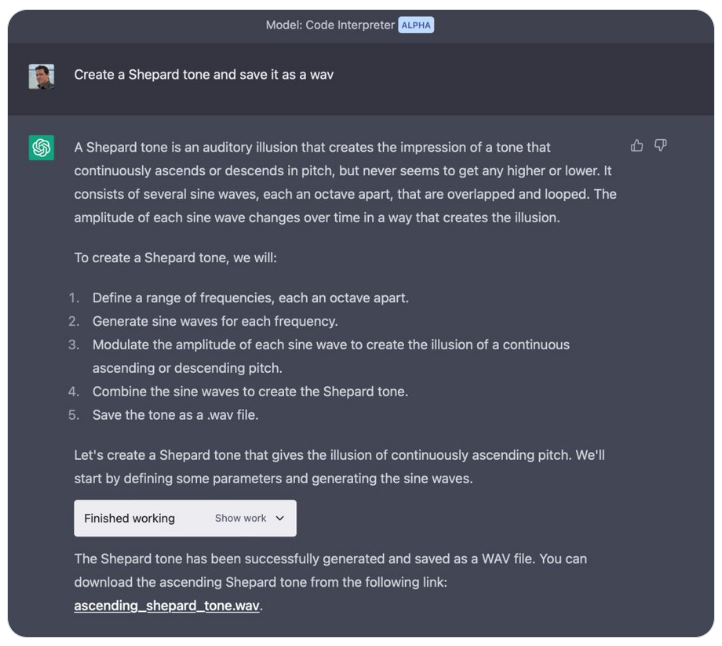 OpenAI compares this plugin with the equivalent of having a "very eager junior programmer working at the speed of your fingertips." The plugin is supposed to make entirely new workflows from scratch in no time and lend a much more conversational way to leverage the computing abilities of the system.
3. Retrieval
With this open-source plugin, you can enable ChatGPT to access personal or organizational information sources if you want. By giving AI access to relevant information, you can make precise queries and significantly accelerate workflows.
You can use the Retrieval Plugin to give ChatGPT memory! pic.twitter.com/mmAJQlY0CT

— Isabella Fulford (@isafulf) March 26, 2023
4. Expedia
This plugin uses Expedia Group's library of travel data to plan thorough travel itineraries for users down to the details of boarding and traveling.
With our new AI Plugin, a traveler can start a conversation with #ChatGPT to plan their next trip–complete with access to up-to-date information on the availability & price of flights, hotels, vacation rentals, activities, & car rentals across the world. https://t.co/cVgLL6qln9 pic.twitter.com/YAIaj9zrEd

— Expedia Group (@ExpediaGroup) March 23, 2023
Using this plugin, users can simply input their preferences of when, where, and how they want to travel. Expedia ChatGPT can then propose the trip based on the provided details. And if satisfied, the user can click on the link provided and go to Expedia's website to confirm all the bookings and make payments.
5. FiscalNote
The FiscalNote plugin, which has far-reaching implications, is quite intriguing. This ChatGPT plugin employs market-leading, real-time data sets for legal, political, and regulatory data and information.
In a press release, FiscalNote stated-
"FiscalNote will expose certain data and information, determined by FiscalNote, to OpenAI's user base and thereby gain further insights into how users may desire to leverage generative models to understand political and regulatory information in the future. This expanded user interaction will help create a flywheel to drive future product development for FiscalNote's domain specific models, enhance accuracy and relevancy for its customers, and enable the company to swiftly extend its leadership in the application of AI and large language models related to these specialized data sets."
6. Instacart
The use of ChatGPT for meal plans, diets, and even weight-loss plans is among the most common applications of this large language model. The Instacart ChatGPT plugin takes it a step further by allowing users to source all the ingredients needed for their meals and recipes suggested by ChatGPT.
Extremely helpful use case for Instacart ChatGPT plugin.

Trying out a new diet.

I had make a Whole30 meal plan for me and add all the items to my Instacart pic.twitter.com/cKlFII1L58

— Doug Devine (@devinedoug) March 28, 2023
Using this plugin, you can add all the necessary ingredients to your Instacart cart with a single click and avoid manually adding them. You can also tell ChatGPT of the ingredients already in your refrigerator, and it can prepare a modified list of remaining ingredients required. And you can still source all those items in a few clicks.
7. Kayak
Kayak is yet another ChatGPT plugin in the travel and tourism niche. You can use it to find cheap flights, lodging options, car rentals, and more.
The plugin offers personalized recommendations and can take natural language input to help users complete necessary actions in just a few clicks.
8. Klarna Shopping
Klarna ChatGPT plugin is aimed at enhancing the online shopping experience through personalized product recommendations. It integrates Klarna's shopping service with ChatGPT, providing curated suggestions for users seeking shopping advice.
AI-Powered Shopping Plugins – Klarna is Building an Integrated Plugin for ChatGPT https://t.co/WNJBjZpJO3 #Business pic.twitter.com/YXKboWUQKc

— Jeremy Gutsche (@jeremygutsche) March 28, 2023
When users ask ChatGPT for shopping ideas, ChatGPT presents a selection of relevant items along with options for further prompts and recommendations. By clicking on the product link, users can compare prices across brands using Klarna's search and compare tool, resulting in a seamless and engaging shopping experience.
9. Milo Family AI
Milo Family AI ChatGPT plugin aims to help parents keep family activities organized and fun-friendly. You can input screenshots, messages, emails, etc., to Milo ChatGPT plugin, and it'll process all that information to help you curate the best possible family experiences.
✨Introducing the Milo plugin for ChatGPT.https://t.co/qjyb9jQf4x

Our mission is to help parents make their minutes meaningful.

To tackle the invisible load, so we can all spend our precious minutes on what matters most, not on soccer emails, school reminders, endless to dos. pic.twitter.com/SuOp2Ck4zZ

— Avni (@APatelThompson) March 23, 2023
10. OpenTable
The OpenTable ChatGPT plugin simplifies the process of discovering and reserving a table at your new favorite restaurant. Users can ask ChatGPT for restaurant recommendations in a conversational manner, just as they would with a friend based on specific preferences, occasions, or locations.
#ChatGPT OpenTable plugin #ai pic.twitter.com/L8S2tz1rSm

— Phletchy (@PhletchyIRL) March 24, 2023
For example, they can inquire about a romantic restaurant with oysters and cocktails in a specific neighborhood or a highly-reviewed brunch spot for Mother's Day. ChatGPT plugin will provide relevant recommendations, along with direct booking links on OpenTable, making the process seamless and efficient.
11. Shop
The Shop ChatGPT plugin provides personalized shopping recommendations to users based on their queries. Whether you want to make scented candles or decorate your living room, this plugin will list products you can buy for your project.
Yeah, the @Shopify Shop plugin for ChatGPT is AWESOME. pic.twitter.com/G6elKvEfmN

— Ben Parr (@benparr) March 24, 2023
The generative AI considers your personalized preferences, such as price range, color, dimensions, etc. You can input all your queries in natural language to this shopping co-pilot and significantly improve your shopping experiences.
12. Speak
The Speak ChatGPT plugin is designed to deliver a language tutoring experience directly through OpenAI's chat product. As one of the first plugins in the ChatGPT ecosystem, it offers a tailored language learning experience, enabling users to seamlessly get translations or explanations across languages.
Here's a quick example of how this plugin will help users.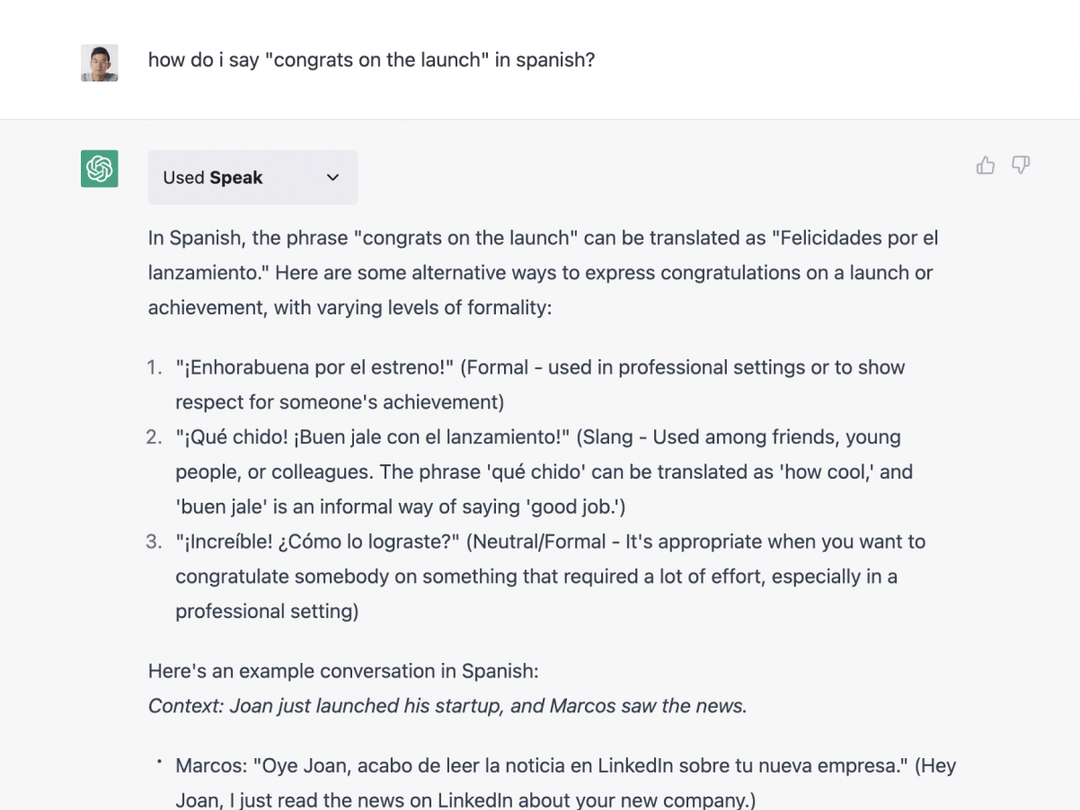 13. Wolfram
Wolfram plugin for ChatGPT enables access to computational power provided by the Wolfram ecosystem, allowing it to deliver accurate, curated knowledge, data, and nontrivial computations.
For instance, here's a slightly complex mathematical equation that ChatGPT was able to solve using the Wolfram plugin.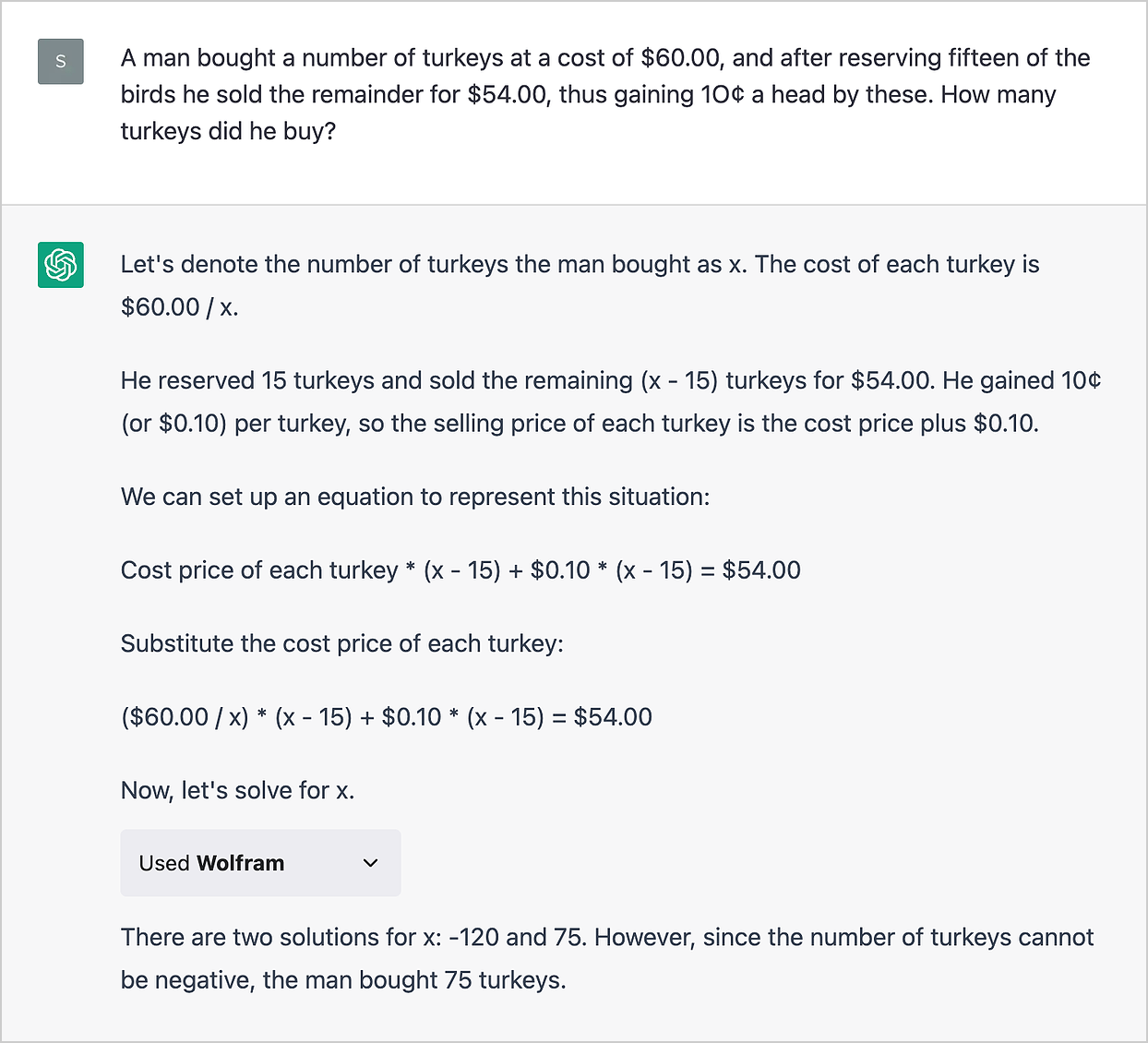 14. Zapier
The Zapier ChatGPT plugin is a powerful collaboration between OpenAI and Zapier that enables users to connect with over 5,000 apps (such as Google Sheets, Gmail, or Slack) and interact with them directly through ChatGPT.
With access to 50,000 actions across 5,000+ supported apps, users can perform a variety of tasks such as writing and sending emails, updating CRM contacts, and adding rows to spreadsheets without having to switch between multiple platforms.
Future developments in ChatGPT plugins
A user has discovered hidden plugins within ChatGPT, suggesting that there may be more plugins and functionalities yet to be revealed.
This morning I was hacking the new ChatGPT API and found something super interesting: there are over 80 secret plugins that can be revealed by removing a specific parameter from an API call.

The secret plugins include a "DAN plugin", "Crypto Prices Plugin", and many more. pic.twitter.com/Q6JO1VLz5x

— Joseph Thacker (@rez0__) March 24, 2023
As the list of ChatGPT plugin ecosystem continues to evolve, we can expect to see new plugins and use cases emerging, further expanding the capabilities of the language model.
The recent plugin update has generated enthusiasm within the AI community, with many excited about the potential applications and impact on AI-powered chatbots.
ChatGPT plugins offer businesses a great opportunity to gain a competitive advantage over the rest. And if you want the early mover advantage, you must start building a ChatGPT plugin now. Yes, it'll take some tech know-how, and Simform can help you with that.
Our team of AI experts can help you build ChatGPT plugins that leverage the right business functionalities, safekeep privacy, and are highly reliable. Connect with us for a free consultation today!