Serverless Architecture – What It Is? Benefits, Limitations & Use cases
"Serverless architectures enable developers to focus on what they should be doing — writing code and optimizing application design — making way for business agility" –– Gartner
A recent survey by O'Reilly suggests that 88% of organizations use cloud computing in some form. This means, businesses are shifting their focus from storage capacity and infrastructure setup to increasing productivity and streamlining agile work culture. The need to efficiently allocate resources, enhance application performances at optimized costs, and manage software development tasks has compelled organizations to embrace cutting-edge architectures like serverless or, at the very least, adapt to a hybrid environment.
This blog explores the various facets of serverless environment and elaborates on the many use cases and benefits of the popular execution model.
What is
Serverless Architecture?
We've heard how businesses spend tens and thousands of dollars managing infrastructures and struggle juggling between servers. Serverless architecture, for one, is an event-based, software-design pattern that eliminates the need for handling, provisioning, and scaling servers and databases. This way, businesses are enabled to run their applications via third-party services without having to invest in physical or virtual servers. Many providers dealing with cloud services handle the complexities of computing, server management, coding, and dynamically allocating resources.
"Serverless computation is going to fundamentally not only change the economics of what is back-end computing, but it's going to be the core of the future of distributed computing." — Satya Nadella, CEO Microsoft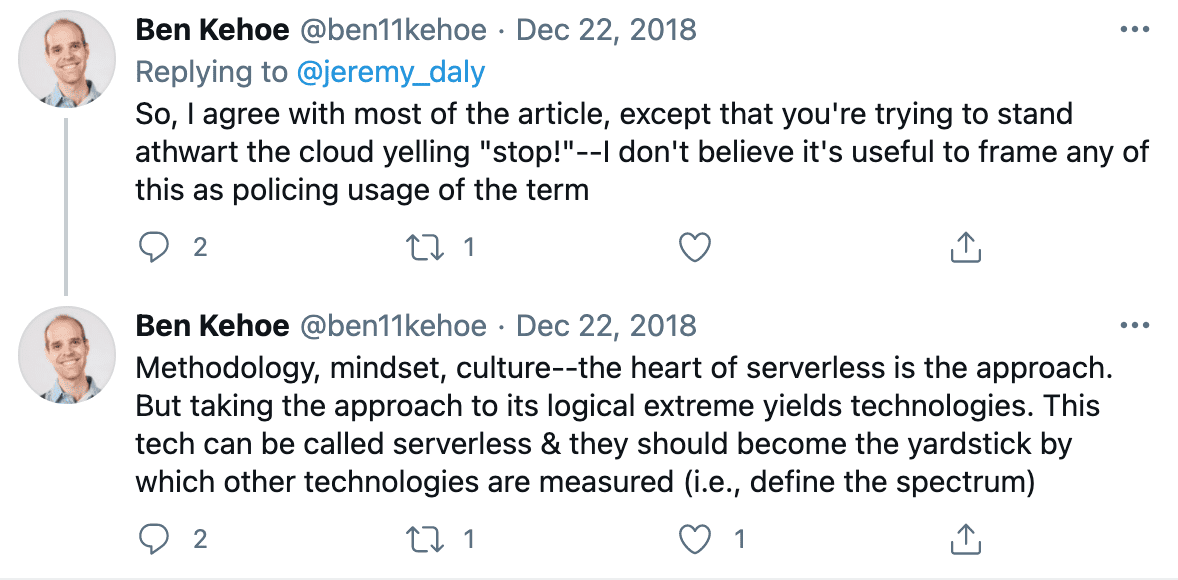 This process is mainly categorized into two models: 
Backend-as-a-Service(BaaS)

Function-as-a-Service(FaaS)
What is
BaaS?
Backend-as-a-Service enables developers to focus on managing the frontend of applications and rid them of backend development tasks like hosting, cloud storage, and database management. This way, they don't have to manage or write code for server-side activities such as database management, user authentication, and encryption.
What's more, developers can utilize APIs and Software Development Kits offered by BaaS providers to reduce time-to-market and cut development costs.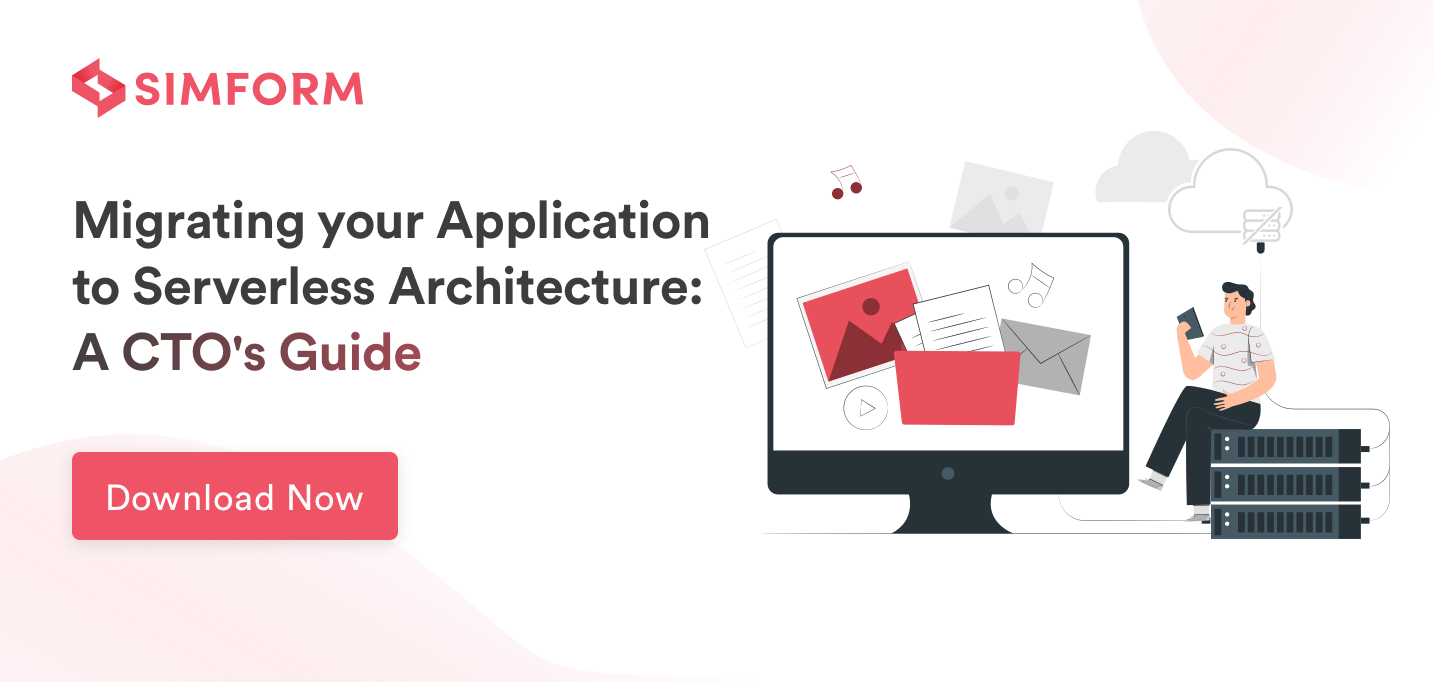 What is the
FaaS model?
Function-as-a-Service is an event-driven execution model that executes small modules of code. It triggers the functions when execution of certain events happens in application modules. This results in excellent cost efficiency, dynamic scaling of resources, and simplified processes.
Say, a user sends a web request through a browser to display content that's already written as a function. The cloud provider processes the request, an occurrence called event, at the backend by using APIs and dynamic resource allocation to assign resources. Consequently, this reduces operational costs, scales storage and resources, boosts performance, and simplifies processes.
When to use

Serverless architecture?

Serverless architecture prepares the ground for futuristic business goals like agile work environments, resource allocation automation, scalability, improved response times among others. Furthermore, you would see a reduction in the operational overhead and provisioning for physical infrastructure, giving you the value for your investment.

In fact, we recently got an opportunity to work with Food Truck Spaces, a food truck and property management platform. It was looking for a tech solution to manage a scalable directory of food entrepreneurs, event organizers, property owners and build effortless communication between them. 

Simform built a responsive single-page application integrated with AWS Lambda to automate confirmation of bookings and manage online transactions. With this, not only could users book slots for food trucks but they could also manage records, send notifications, and confirm booking, payment, and cancelations for rentals. Consequently, Food Truck Spaces saw a 30% hike in revenues, making more profits by leasing properties to different time slots to truck owners.

Another client of ours that benefited from serverless architecture is the International Hockey Federation (FIH). They were gunning for a steep, 3-month marketing deadline for the Hockey World Cup–during which, they wanted to create a seamless website experience for fans.

We used Amazon Elastic Compute Cloud (Amazon EC2) instances to run the site along with Amazon CloudFront to serve content to 100,000 visitors. Moreover, Amazon S3 and Amazon EC2 were used to store videos and manage the video content, respectively. What's more, to meet the deadlines and combat the surge in usage, we upgraded the website's legacy system to serverless architecture that boosted user engagement, increased scalability, cut costs, and adhered to GDPR guidelines. 

Here is a list of serverless applications showcasing where you could integrate serverless architecture in your business:
Build high-latency, real-time applications like multimedia apps, to execute automatic allocation of memory and complex data processing 

To serve unpredictable workloads for rapidly changing developmental needs, customer demands feature addition and other complex scalability needs. 

To dynamically resize images or transcode video and simplify the processing of multimedia for different devices. 

Support service integrations for multi-language to meet the demands of modern software.

To get precise device status and process smart device applications using the IoT. 

To build secured customer delivery dispatch systems and aid dynamic resizing

capabilities.
10 AWS Lambda Use Cases to Start Your Serverless Journey
Advantages

of Serverless architecture

Popular business benefits of serverless architecture include quality software development, reduced time-to-market, cost-effective pricing models, and many more that make developing and deploying software products hustle-free.

Check out the list of business benefits:
Your developers can now focus on writing codes and optimizing application designs.

You can become more agile, gain entrepreneurial innovation, and have a competitive edge as a business.

Since serverless architecture executes the business logic/code as functions, you no longer need to manage infrastructures manually.

The cost-effective pricing model – pay for value-based costing – removes the need to invest heavily in administering internal architecture. 

Failures do not impact the entire application development as the event-based architecture makes application modules independent of each other.

You can deploy apps faster and become more flexible in releases. In addition to this, the command-line interface facilitates the deployment of code in minutes. 

It allows you to build an elegant, seamless user experience and live up to customer demands. 

You can scale or shrink applications on-demand and on an as-used basis. 

The Function-as-a-Service architecture enables developers to create independent, purposeful functions like an API call.

It significantly reduces time-to-market because of the modular-based, quick, and smaller releases.

You don't need to worry about infrastructure security since the cloud provider maintains it.

Your team can improve the latency period using modern serverless functions like Lambda@E

dge. 
Limitations

of Serverless architecture
Long-running workloads could prove to be more costly on going serverless than dedicated servers. 

You may experience delays while processing the cold-start request while executing functions. However, you could solve this by sending periodic requests to remain in an active state. 

You will be dependent on your providers for debugging and monitoring tools and have limited control over the platform's architecture and availability. 

Developers face increasing complexity due to more number of functions. Ignoring the granularity of several functions and the balance between them creates chaos. 

You are likely to face deployment, versioning, and other implementation problems because of small-sized modules in the serverless architecture. This poses a challenge when conducting integration testing for a group of deployed functions. 

Since Cloud providers have control over the interaction between the components, it may impact the flexibility and customization of systems. 
Thinking to migrate your application to Serverless?
Conclusion
Managing infrastructure is a responsibility to host applications and secure the data since a software carries sensitive data of thousands of users and that should remain and work precisely and safely. While serverless approach does not imply hosting applications without servers, but takes the responsibility to secure, host, and execute applications more accurately and reduce the very burden of businesses. 
Discussing these serverless considerations might take a detailed discussion on specific aspects and for that, feel free to connect with us on Twitter or drop a line at jignesh@simform.com
Discussing a problem about technicalities should never hinder your progress towards making your systems modern. Thank you for reading!