Bootstrap vs. Material – A Detailed Comparison [2023]
Business demands, customer demands, and technology demands are constantly changing. Developing a front end that serves all three criteria equally is not a piece of cake anymore. However, if you have the right framework, frontend development can be enhanced, and this is where two prominent names pop up- Bootstrap and Material.
Bootstrap is an excellent option for creating responsive web applications, while Material ensures uniformity of the style across screen orientations. Both are pretty popular, and that is why picking one is more challenging than we may have anticipated.
Here is our comprehensive take on the Bootstrap vs. Material comparison, focusing on crucial differentials like scalability, performance, architecture, ease of testing, code maintainability, and many more. 
Bootstrap vs Material-
Framework Overview
What is Bootstrap?
Bootstrap, also known as Twitter Bootstrap, is an open-source front-end CSS framework used to create responsive mobile-first websites. The front-end framework template for Bootstrap is primarily based on CSS. It has become a popular UI development framework for its responsive design templates, frameworks, grids, and most importantly, multi-site compatibility.
Mark Otto and Jacob Thornton developed this framework with the idea of standardizing the use of a framework by Twitter employees. This is how the framework came to be known as Twitter Bootstrap. In 2011, the developers launched this project on GitHub for everyone's access.
Here are some interesting market usage statistics of Bootstrap:
As of

May 2022

, approximately 4.25 million people have downloaded Bootstrap for web development.

Till May 2022

, Bootstrap is used by 21.7% of all websites amongst the JavaScript libraries. 

In terms of

popularity and traffic

, Bootstrap holds 2nd position with

14.38%

of the market share. 
Use Cases of Bootstrap
Microblogging applications

Social media applications

Video streaming applications

E-commerce websites

Content-based website

Geo-location applications

On-demand applications

Payment applications

Messaging service web app

Responsive web applications
Popular Apps Built with Bootstrap
Vogue –

The fashion magazine uses Bootstrap for its flat responsive website templates, making the site compatible with all devices. It also uses Bootstrap's 12 grid layout to fit in various content-based details within a single screen. 

Apple Maps Connect –

Apple uses MapKit JS for creating its interactive maps for multiple platforms. The Mapkit JS employs Bootstrap to build its user interface designs.

Lyft –

The ride-sharing company utilized Bootstrap's grid features along with the drop-down plugins for their website. The framework also helped in the website's development within a short span of time

Paypal –

The online payment processing website uses Bootstrap's Pricing Sliders to create the payment forms while checking out, adding cards, or paying bills through the site. 

Whatsapp –

The user interface of Web Whatsapp has been created using Bootstrap for better interactive features and facilities over the desktop application. 

Etsy –

The online eCommerce platform UI has been built using the component and utility classes that allowed the developers to make use of the grid system, listing card, and creative fonts.
What is Material?
Material UI is an open-source front-end project that follows Google's material design guidelines and includes React components. It focuses on mobile-centric applications due to its potential to maintain small size and provide unique solutions through code layers, animations, sliders, and pop-ups. Ultimately, this enables the creation of compact, customizable, and responsive UI components for React apps. 
Market Usage of Material UI: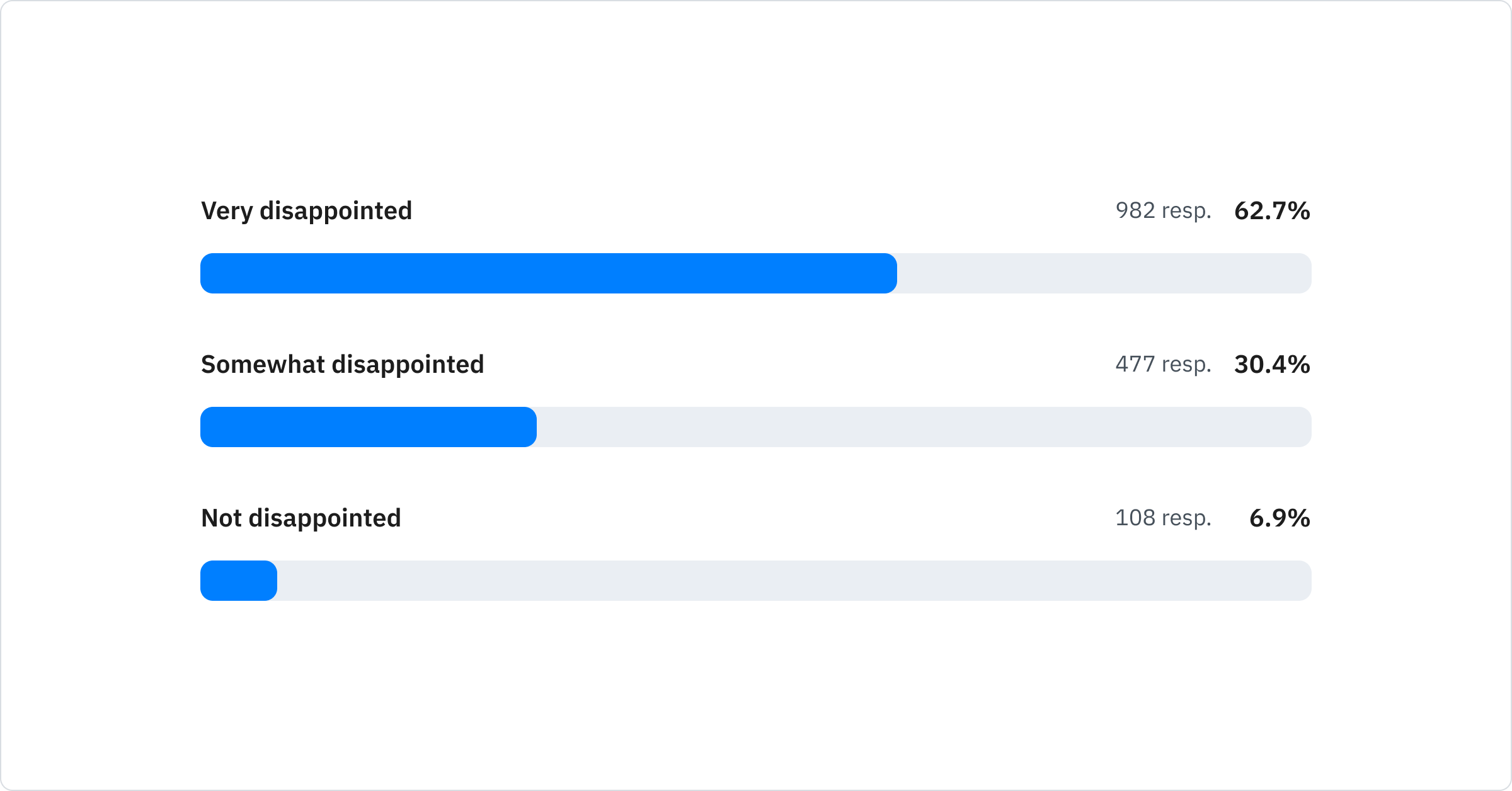 Use cases of Material UI:
Android Web Application

Apps with widgets

eCommerce Apps

On-demand Web Apps
What are popular apps made with Material UI?
Airbnb-

Used Material UI to create a unified interface for users across the platform with streamlined system icons, buttons, layouts, and image construction.

Gmail-

Added material themes, and sidebar.

Asana-

Created floating button and interactive design.

Momondo-

Designed their listing of flights and hotels leveraging the Material UI.

Eventbrite- Added usability design and interactivity

function 
Bootstrap vs Material-
Pros & Cons
Pros of Bootstrap
Responsive design –

Provides the necessary features of creating a user interface that is responsive in styles and structures and is compatible with multiple platforms.

Time-saving –

Provides excellent documentation on each component, and its readily available resources help omit the process of writing codes and debug the sites quickly. The CSS preprocessor, LESS, can be used to save time on the custom development process. 

Styling Components –

Provides various user templates, themes, and plugins and a grid system that are free and customizable as per project requirements.

Consistency and Compatibility –

Excellent CSS and Javascript compatibility enables excellent cross-browser consistency

Substantial community support –

A free and open-source framework available on Github with significant community support contributing to its development.
Cons of Bootstrap
Similar website templates –

Usually criticized for having limited templates, making websites and applications made with Bootstrap look the same. Avoiding this similarity might require extensive manual customization which can be time-consuming and beats the purpose of using this framework. 

Learning curve –

Developers may have to invest some time, though depending on their prior knowledge of frontend technologies, to learn more about the class components and combinations. 

Rewriting and Overriding –

Significant amount of customization might lead to deviation from the customary Bootstrap designs, creating compatibility and consistency issues. 
Pros of Material UI
Self-supporting Components-

Material

framework injects essential styles for a display to reduce the need for global style-sheets such as normalize.css.

Consistent Appearance-

It helps in the creation of a unified interface across devices for a smooth customer experience.

Frequent updates-

Material is known for receiving regular updates and features that improves the overall interface experience.

Creative Freedom-

Material design customizations are not restricted only to typography elements but rather also available for layout, and gird changes.

Detailed Documentation-

The official Material documentation provides all necessary tools, libraries, and resources to resolve any hurdle encountered in application designing.  
Cons of Material UI
Superfluous elements-

Comprises of features like floating buttons that might be unnecessary and hinder the user experience in the process. 

Restrictive Compatibility-  It is difficult to use for other operating systems like iOS, Windows, and others, due to the restriction of Android compatibility.
Branding Issue- Creation of a brand image for the application might be challenging as the design and color themes or standards have to always be on par with Google's

guidelines.
Bootstrap vs Material-
Performance Comparison
How does Bootstrap stand out in terms of performance?
Bootstrap is known for its user-centric ease for developing websites and web applications, but when it comes to performance, one has to keep a close eye on it.
Developers have often criticized the framework for its vast library and unutilized resources, leading to slower performance. But, what they miss is that it also offers extensive customization features to increase the app's performance, irrespective of it being content-heavy.
Utilizing requirement-specific resources reduces the bulk over the website, such as using the source code rather than the entire library. Minimal and lean use of CSS and JavaScript codes minimizes the load on the downloading browser and increases efficiency while displaying.
Other common workarounds would include compressing images, moving the server closer to the audience, and using a CDN for a high-performance loaded website. With the best practices, Bootstrap can have a lower fully loading time of 2.1 seconds of a page size that is 1.3 MB. 
How does Material stand out in terms of performance?
Material Design extensively uses animations that carry a lot of design overheads. For instance, effects like drop shadow, color fill, and design transitions can be jerky resulting in unpleasant experiences for regular users. To counteract this issue, Google developed Machine Design Lite (MDL).  The material provides multi-browser support and is lightweight in nature improving the responsiveness of all animations.
Bootstrap vs Material-
Application Architecture
What kind of architecture does Bootstrap support?
Bootstrap's architecture can be summarized as a View-View-Controller architecture because of its built that uses two components – Logic Layer and the View Layer. The views component focuses explicitly on the visual displays, while the view controller sets out all the visual components' behavior within the framework. There are six modules within the view layer, while the logic layer has twelve components that provide unique functionality to a corresponding visual aid. 
Bootstrap supports the Model-View-Controller architecture pattern while developing a webpage. But, it is to be noted that while creating a web application using the MVC design principle, the framework would serve as the view component. 
What kind of architecture does Material support?
Material UI offers a layered architectural styling interface and it follows a straightforward pattern based on different components. Components within the Material library are designed to be consistent across devices as its components by default are interlinked to the core functionalities.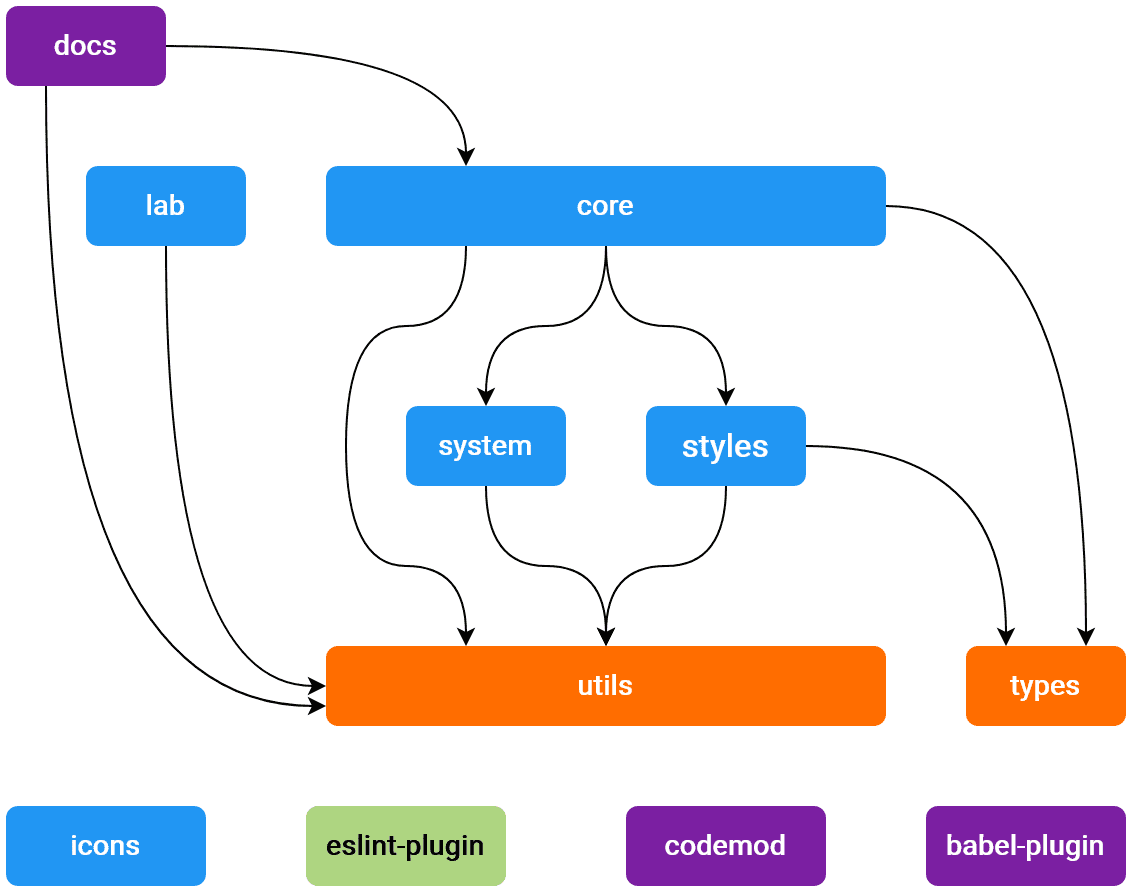 Such an architecture makes the loading approach of each component depend on the build system of an application. It can be either loaded as a single suite of components or as a bundle.
Bootstrap vs Material-
Ease of Testing
How easier is it to test a Bootstrap app?
While there are no internal components within Bootstrap for running tests, external plugins and compatible tools can be used for testing apps and sites made with Bootstrap. One advantage that the framework has is that the cross-browser bugs would be eliminated because of its single coding component that is reusable and does not require any repetition.
However, irrespective of this advantage, running tests across browsers from different devices is necessary to check the application's consistency and uniformity. External applications that can be utilized for testing a bootstrap application include Chrome Developer Tools, DesignModo, BrowserStack, UIlicious, TestComplete, and many more. 
How easier is it to test Material app?
Testing the Material UI component, and React hooks is easy with the React Testing Library. The UI framework has several different tests that enable iterations of components less tedious. For example, you can test visual regression with Argos CI. It offers full DOM rendering that is ideal for use cases where you have components interacting with the DOM APIs.
Bootstrap vs Material-
Scalability
Is Bootstrap scalable?
Being a mobile-first development framework, Bootstrap can be relied on for making scalable websites and applications. Through Bootstrap, responsive website content can be scaled up or down depending on the browser, application, or screen that the user is using. The framework also omits cross-browser bugs and compatibility issues through its single universal codes and makes it preferable amongst developers. 
Bootstrap's class component allows you, developers, to specify column sizes based on the screen sizes and alter the content displayed based on the screens. Furthermore, its interactive grid system also allows creating projects that fit the screen sizes over multiple platforms. So, be it a mobile screen, a tablet, or a laptop, there is a uniformity of aesthetics within the application.
Is Material scalable?
Material allows you to build UI components at a rapid rate without affecting the productivity of the application. It helps to create prototypes through the usage of features like grid, inputs, buttons, etc. The best thing about this framework is that it does not restrict the creation of components. 
Take an example of the font size. Material UI uses rem units for font size relative to the root element of your webpage. So, when you change the root element's font size, all the Material UI components scale up or down based on the change in value. 
Bootstrap vs Material-
Suitability for Building Complex Applications
Is Bootstrap suitable for building complex apps?
Being amongst the popular HTML/CSS/JS frontend frameworks, Bootstrap easily passes off for developing complex applications. The framework has a broad range of ready-made components, templates, themes, and other resources that can be utilized depending on the project requirements.
Being a mobile-first framework used for creating responsive websites, Bootstrap can also be used for developing applications that support various platforms, devices, and screens, without having to repeat the codes. Bootstrap's unique 12 column grid system and visual breakpoints facilitate complex web layouts that can be defined using the predefined grid classes based on viewpoint width. This prevents the cluster of overlapping elements and adjusts designs within a frame that sets the right space amongst its rows and columns.
Is Material suitable for building complex apps?
Since Material framework follows a component-based design, it helps to build advanced and complicated applications easily. As these components are independent of each other, you can develop complex and separate interface elements without worrying about dependencies. Material UI allows  unification in design that helps to maintain asimplified UI and themes which are also in par with  Google's guidelines. So, native experience for Android applications can be created conveniently.
Bootstrap vs Material-
Security
How is security handled in Bootstrap?
It is common for frontend frameworks to have security vulnerabilities, and Bootstrap is also amongst the list that is prone to threats. It is mainly prone to XSS vulnerabilities through the data-target attribute, and developers have reported this threat even over the updated versions. Most vulnerability threats are possible in the tooltip or popover data-temple attribute, affix configuration target property, tooltip data-viewport attribute, data container property of tooltip, data-target attribute, and data-target property of scrollspy.
The vulnerability exists within the package because of insufficient validation of user-supplied input. However, there are ways to overcome this threat. Developers can choose to implement a new JavaScript sanitizer to allow whitelisted HTML elements in the data attribute and setting the HttpOnly flag for cookies. Other ways include auditing security reporting workflows, ensuring that they are up to date, and using a Content Security Policy.
How is security handled in Material?
Material UI strictly adheres to Content Security Policy (CSP) against XSS(cross-site scripting) attacks. It allows mitigation of  XSS attacks by whitelisting the sources of vulnerable injections. For example, you have a site hosted at https://helyyworld.com. The CSP header 'self' will allow you to whitelist all the security threats identified  at https://heyyworld.com and deny suspicious  scripts' from loading.
Bootstrap vs Material-
User Experience
Bootstrap's ability to give the best user experience
Twitter Bootstrap was developed as a web responsive frontend framework to render a standardized and best user experience. The framework's responsive design gives web users, developers, and viewers consistency across all platforms, which would directly increase the trust and value of the application.
For enhancing the user experience to a greater degree, Bootstrap UI HTML Kits like Get Shit Done, Shards Dashboard Lite React, and Stream can be used. Other free Bootstrap XD UI Kits include Adobe XD Bootstrap 4 UI Kit, Adobe XD Bootstrap 4 Grid Template, Take Me, Universal Web UI Kit.
Bootstrap also offers custom form controls to create elegant form layouts. It allows you to create customized and browser-compatible radio buttons and checkboxes, file inputs, select dropdowns, and range inputs.
Material's ability to give the best user experience
Material UI offers elegant designs are fluid in motions, tangible for interfaces, and vivid in colors. It reduces the cognitive mind's use while interacting with the interface and builds subtle visual cues. The user experience is intuitive, and animations help with visual feedback for every function of the interface, making it appealing to use.
Looking for enhanced UX? Here are top frontend frameworks to enhance user experience in 2021
Bootstrap vs Material-
Rapid Development
How does Bootstrap contribute to rapid application development?
The frontend framework is known for quickly developing applications and saves time with the help of its extensive documentation. Being developer-friendly, Bootstrap libraries consist of several class components, making it a framework that doesn't require coding knowledge to develop an application. You would simply need an understanding of a markup language like HTML and styling basics like CSS preprocessors for implementing Bootstrap in your projects.
The ready-made components, JS plugins, and documented synergy also save time and energy to remember the specifications of each element. Bootstrap's cross-browser compatibility and consistency reduce the bugs on multiple platforms and aids in upgrading an application within a short span of time.
How does Material contribute to rapid application development?
Via the help of React libraries, Material applications can be developed faster. Instead of creating components from scratch, React libraries provide pre-built components that can be used directly for building an interface. 
The hand-off between the design and development team is easy due to the unified language to discuss the UI elements. After the hand-off, the application frontend can be rapidly developed with adherence to the core design.
Bootstrap vs Material-
Application Size
What is Bootstrap's application size?
Bootstrap application sizes vary, depending on the content that has been used for its design and presentation. A comprehensive and simple Bootstrap application would have a minimum file size of 49 KB in JavaScript and a CSS file size of 137 KB.
Regardless of the minimum application size, developers would have to be wary of the library packages' unused components that can bulk up an app. Following the best practices of writing lean HTML and CSS codes, downloading resources from the source code, and minimizing the presentation images would reduce the site's weight. Bootstrap applications can also be compressed by minifying the JS and CSS codes or using GZIP compression.
What is Material's application size?
Material Design Lite (MDL) application has a small size of 27kb. It is low on the memory footprint, which helps with a reduction in unnecessary overheads. Especially animations in the material design can be overwhelming for some devices, which can be countered by using MDL.
Bootstrap vs Material-
Code Maintainability
How convenient is it to maintain code in Bootstrap apps?
Bootstrap is a UI framework for developing responsive web applications. The class components, utility packages, and template resources are readily available for utilization without writing codes for its development.
The flexibility of class components makes the applications workable for multiple sites and platforms. Thus having a reusable code omits the rewriting process for separate devices. Therefore, the consistency and cross-browser compatibility of the components reduces bugs while developing the application, making it beginner's friendly for team projects.
How convenient is it to maintain code in Material apps?
Material UI comes with a component-based architecture that allows you to maintain consistency in the code across multiple browsers. Thus it enables customization of functionalities in a user interface while keeping the core codebase intact. So, rather than creating an entire component, you can develop individual components by reusing codes through its modular approach.
Bootstrap vs Material-
Learning Curve
How good is the learning curve of Bootstrap for developers?
Bootstrap is a developer-friendly framework. It has a little learning curve for developers who are well-versed with HTML and CSS basics. However, it'd be essential to know and acquire oneself with the CSS classes and the Bootstrap components to make the task easy. Also, it utilizes an entirely different approach than other frameworks, i.e., developing mobile-centric applications, and developers may have to adapt to the new style.
Bootstrap's extensive documentation makes it quick and easy to develop a web application without knowing to code, but customization might require knowledge of HTML and CSS. Being an open-source framework and having a large community of developers means that there are loads of learning guides for you to begin working. Using this framework can be a great place to start for beginners considering its scope as the most popular framework and its utilization for developing web applications.
How good is the learning curve of Material for developers?
Material UI has a slightly steep learning curve as many developers struggle in removing paddings and adding margins to components. It is a framework that is believed to become more familiar through hands-on experience. However, React Developer Tools help to deal with Material UI issues during the development. In addition to that, the support of a massive community like Google offers the development team a refined experience.
Bootstrap vs Material-
Hiring Developers
How convenient is it to hire Bootstrap developers?
Bootstrap has become one of the critical frontend frameworks for web development adopted by startups and even established companies. Considering the popularity and market share of Bootstrap users, it is pretty easy to hire a Bootstrap developer from the developer's community. On average, the cost of hiring a Bootstrap developer ranges from $30 – $50 per hour. With experience and advanced skills, the hiring cost would increase up to $100 per hour or even more.
How convenient is it to hire Material developers?
Material UI is based on Google's material design leveraging the React libraries for pre-built components, so hiring a React frontend developer is a convenient option. The average fee charged by the frontend React developer is as low as $34 per hour in Bulgaria. Simultaneously, in the US, React developers charge an average of $61.54 per hour.
Conclusion
Bootstrap is a template-based framework, while Material offers component-based designs. Both have their benefits and disadvantages, but Google's design guidelines restrict the Material's application. However, for a CTO looking to leverage the native environment of Android, Material seems to be the right choice. 
So, the selection of Bootstrap or Material depends on the specific requirements of your project. In my experience, these are the scenarios in which you can choose either Bootstrap or Material.
You should go with Bootstrap if;
You want to build microblogging applications or websites like Twitter for your business.

You are planning to create feature-rich social media applications for your customers.

You want to build a video streaming web app for product launch events of your business.

You need a content-based portal for marketing purposes and reaching more customers.

You want to create an online payment web application for your business. 
You should go with Material if;
You want to create a web application focused on the Android native environment.

You want to build a widget-based application for your business.

You want to have a uniform design layout across all the versions of your application across mobile, tablet, and desktop.

You want to create an on-demand application for your business with real-time notifications.

You want to develop an eCommerce application with a simple layout and higher functionality.