The Comprehensive 
Guide for Hiring Remote Node.js Developers
Want to hire remote Node.js developers but not sure where to start? Don't worry we've all been there. Download this guide to know everything about how to build your dream Node.js team.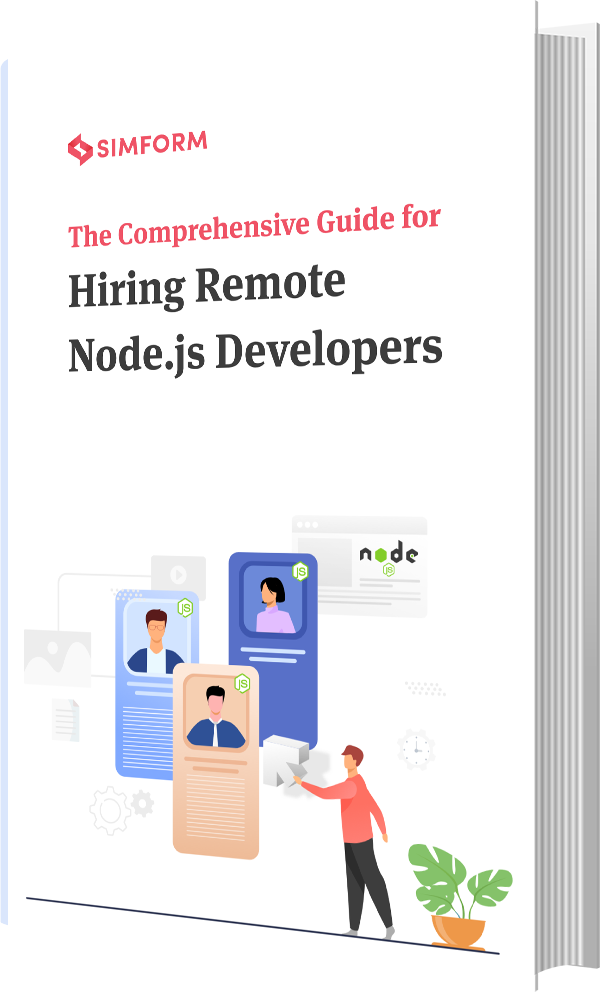 In this Ebook, here's what you are going to learn:
How to quickly identify and pick top talents out of the enormous pile of profiles?
What specific skill sets to look out for in shortlisting the potential candidate?
Understanding the benefits of hiring remote Node.js developers instead of in-house.
Simform's easy-to-follow hiring process for super-busy tech leaders.
Common mistakes and solutions that hiring managers make while hiring remote Node.js developers.