Achieve supply chain efficiency and real-time visibility with Simform's Supply Chain expertise
We enable predictive analytics and demand forecasting in your systems to maintain optimal inventory levels and enhance customer experience.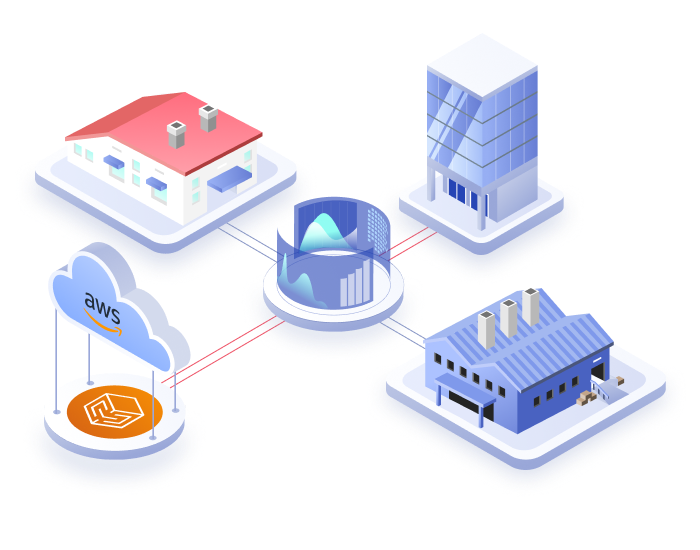 Trusted by
900+ happy clients

including these Fortune companies
Your trusted AWS Supply Chain competency partner
Managing supply chains requires resilience and adaptability. With the constant influx of new technologies, shifting consumer preferences, and logistical complexities, it is imperative for companies to stay ahead. Better visibility in supply chains helps companies maintain revenue and profits even during disruptions.
As an AWS Supply Chain Competency Partner, we offer comprehensive solutions to improve your forecast accuracy, reduce inventory costs, and enhance supply chain performance. Count on our technological expertise and agile methodologies for complete supply chain visibility.

Leverage our AWS Supply Chain expertise
Data centralization & visualization
We can help you overcome data fragmentation by centralizing and integrating data from various network nodes into a unified repository.
Supply chain analytics
With AWS machine learning services like Amazon SageMaker, we can help you develop and deploy machine learning models to forecast supply chain disruptions and improve demand forecasting.
Network security
Our experts can help you create dynamic, context-aware access controls to ensure that only authorized personnel and devices can access sensitive supply chain data.

Supplier collaboration
Simplify procurement, strengthen supplier relationships, and ensure a reliable supply chain through our performance monitoring assistance.

Accurate ETA delivery
Our AWS experts can help you identify disruptions and issues through precise ETAs with the help of real-time tracking.

Compliance & regulatory adherence
We implement AWS services that facilitate compliance to ensure that you meet industry-specific regulations and standards.
We help companies transform their supply chains into future-ready networks by delivering full supply chain visibility, inventory management, demand forecasting, and enhanced customer experience.
Work with an official AWS
Advanced Consulting Partner
Simform, with its cloud partners, brings you the superpower of cloud-native applications. Our strategic alliances empower organizations like yours to thrive in the cloud.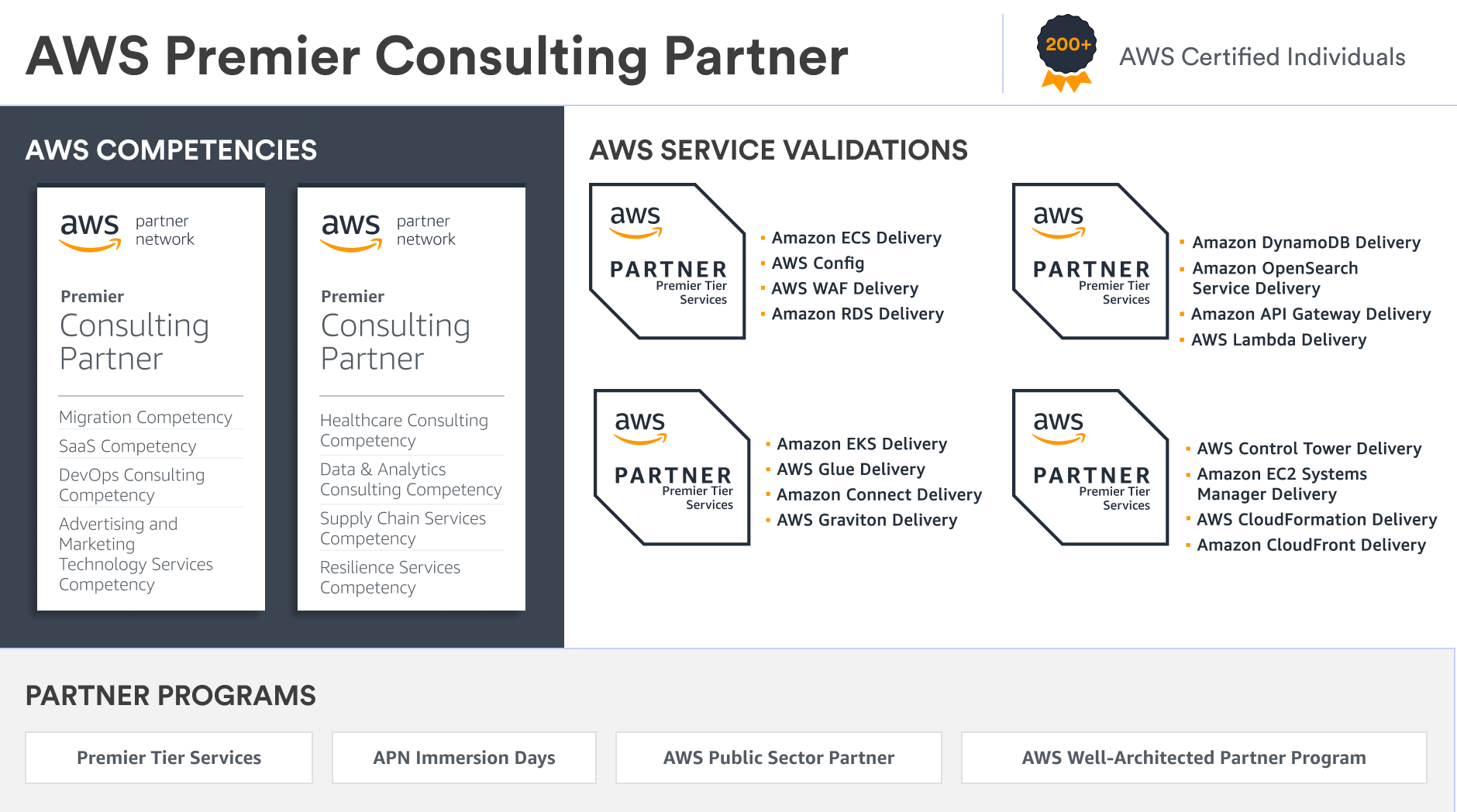 About Simform's AWS Practices
Simform is an official advanced consulting partner of AWS

and hence, follows an approved set of practices that define the best work in configuring AWS services. 

Devoted subject matter expert

to walk you through your project and assist teams during the problems. 

A well-structured team

of technical officers whose significant tenure belongs to cloud technologies and AWS services.

A 24/7 constant communication

to help you get through the AWS assistance, zero instances of delayed service. 

Simform's standard auditing and quality assurance

over every module of code we deliver through our consulting services. 
AWS insights
from our experts