Get the best price-performance for your cloud workload with Simform's AWS Graviton expertise

Leverage the power efficiency, customization, and software optimization capabilities while we strategically migrate your workloads to Graviton instances.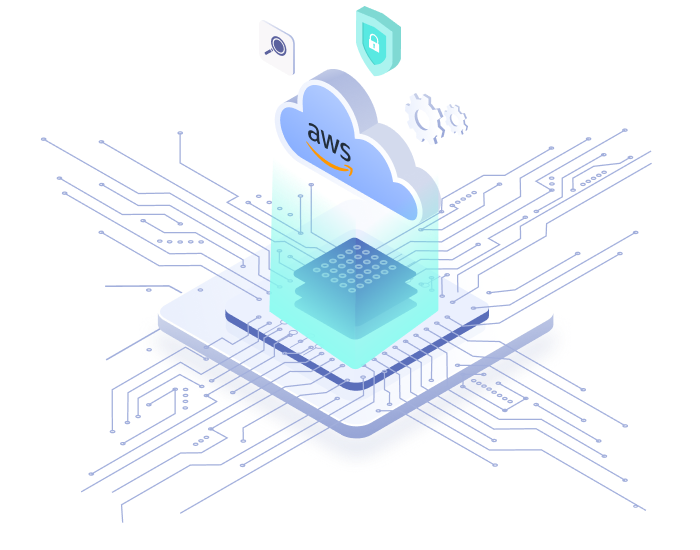 Trusted by
900+ happy clients

including these Fortune companies
Your trusted AWS Graviton partner
Optimizing cloud workloads begins with faster, cost-effective, and greener cloud computing, supported by extensive software and enhanced security. Using traditional x86 processors can strain your budget and hinder competitiveness.
As an AWS Graviton Partner, Simform can optimize your cloud solution and migrate your cloud workload to Graviton instances. We specialize in delivering tailored, cost-effective, high-performance cloud solutions by leveraging AWS Graviton processors to slash expenses and boost your competitiveness.
Leverage our AWS Graviton expertise
Performance optimization
Deliver up to 40% better price performance for a broad range of workloads with our AWS Graviton expertise.
Efficient caching
Benefit from large L1 and L2 caches for every virtual central processing unit (vCPU), and ensure optimal workload caching.
Isolated processing
Achieve greater separation between vCPUs and minimize shared resources between them for enhanced security and performance.
Rapid data movement
Move data quickly between cores with a mesh connectivity of ~2TB/s bisection bandwidth with our experts.
Instance variety
Choose the most suitable Graviton-based instance type for your needs from different AWS services.
ARM-based architecture
Leverage Graviton processors for your workloads and get energy-efficient computing capabilities with us.
Simform assists in provisioning workloads for AWS Graviton migration, optimizing architecture for superior price-to-performance. We offer cost-effective cloud solutions, expertly enhancing performance and reducing costs.
AWS certified
Being an AWS Graviton partner, Simform excels in guiding technology choices and implementing best practices in your software projects.
Our AWS-certified experts ensure that your projects are not only delivered successfully but also adhere to industry-leading standards for optimal results.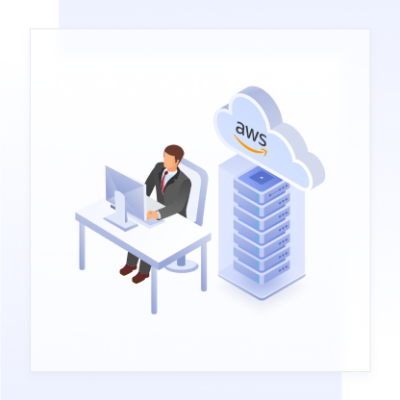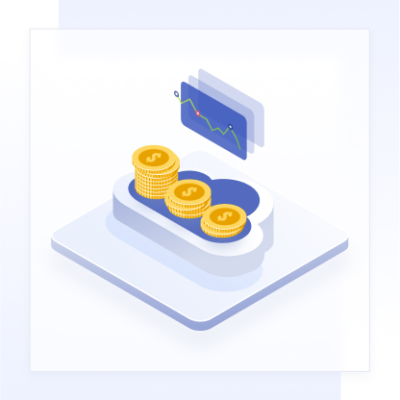 Cost efficiency
By implementing AWS Graviton processors, you gain substantial savings without compromising performance or reliability.
Our AWS-certified experts specialize in optimizing cloud solutions to reduce cloud infrastructure costs and achieve enhanced security.
Performance excellence
Our solutions are crafted for peak performance, delivering a 40% improvement while maintaining cost efficiency.
We optimize your application's performance while minimizing power consumption, and confirming efficient and sustainable results.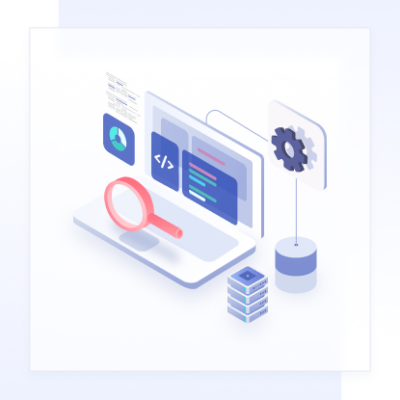 Work with an official AWS
Advanced Consulting Partner
Simform, with its cloud partners, brings you the superpower of cloud-native applications. Our strategic alliances empower organizations like yours to thrive in the cloud.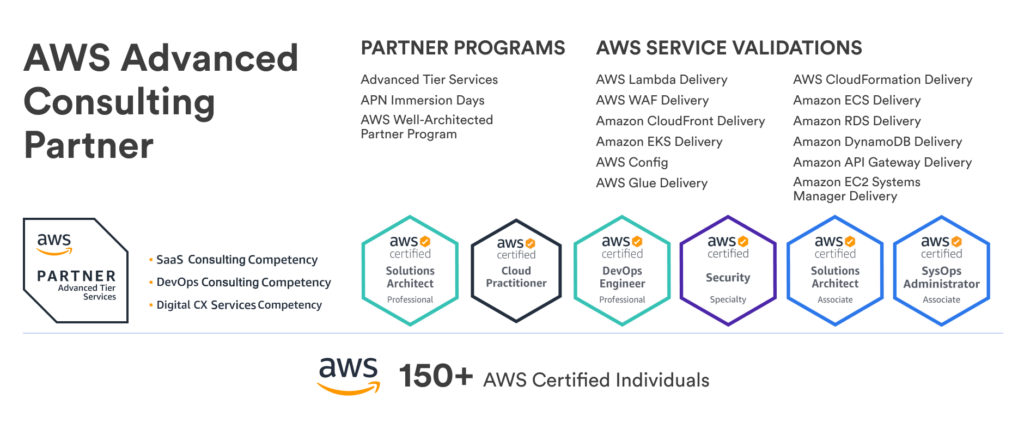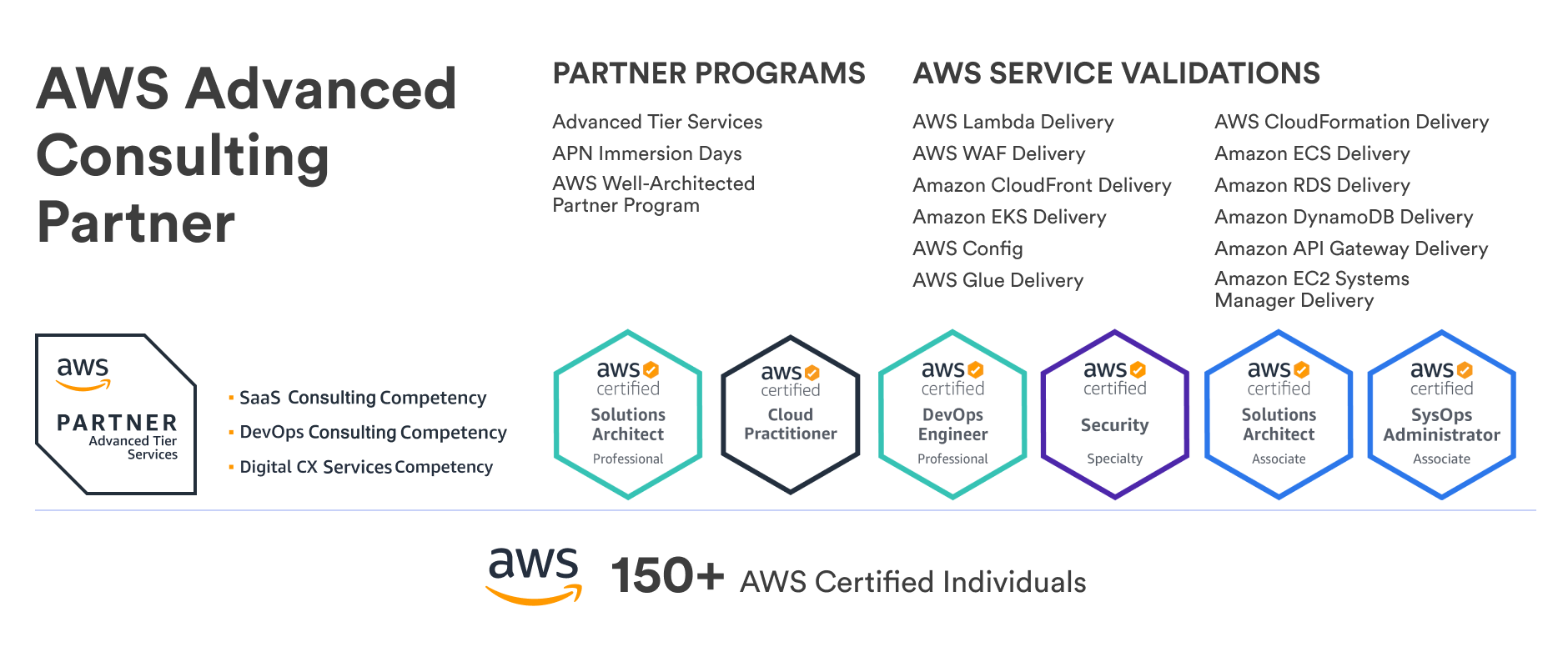 AWS insights
from our experts