Achieve your data analytics goals at scale with Simform's AWS Glue expertise
Orchestrate your data and create customized ETL jobs to meet modern business intelligence and analytics needs, with Simform's specialized AWS Glue proficiency.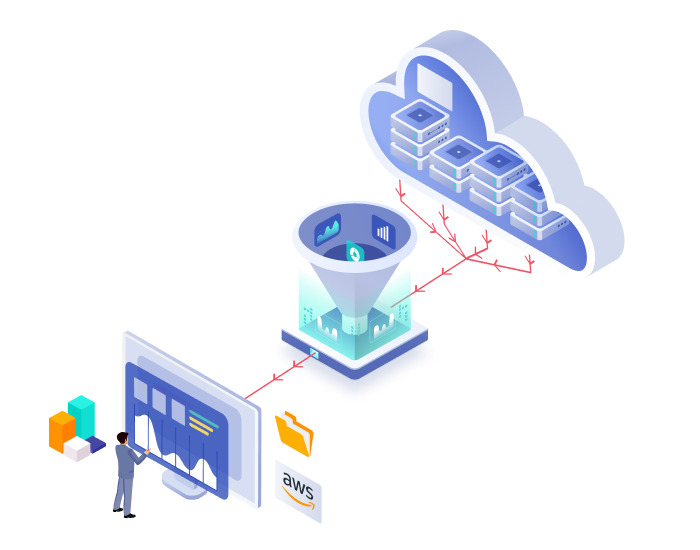 Trusted by
900+ happy clients

including these Fortune companies
Your trusted AWS Glue Service delivery partner
Integrating data from multiple sources, maintaining its quality and consistency requires expertise in defining workflows which offer effective cataloging and batch processing.
Simform's experts analyze your data integration and analytical needs to design automated ETL pipelines leveraging AWS Glue's capabilities. Choose Simform for efficient and scalable AWS Glue solutions that seamlessly integrate with your AWS ecosystem.
Leverage our AWS Glue expertise
Data integration
Our AWS experts can help you configure AWS Glue crawlers to discover and catalog metadata from different data sources. This ensures that data flows smoothly within your AWS environment.
ETL pipelines
We can design and implement efficient ETL workflows by creating AWS Glue jobs that transform your raw data into a usable format. This optimizes data quality and ensures consistency.
Data cataloging
Organize, manage, and enable easy access to metadata for all data assets using AWS Glue Data Catalog. Our AWS experts help establish a centralized data repository for easy discovery.
Migration to AWS Glue
Transitioning from legacy ETL processes can be daunting. We can help seamlessly migrate existing ETL workflows to AWS Glue so you can benefit from a cloud-native ETL service.
AWS Glue DataBrew
Our AWS Glue DataBrew experts collaborate with you to customize and automate data preparation processes to clean and normalize data without extensive coding.
Data lake formation
We help you centralize data lakes with AWS Glue Lake Formation. This gives you a comprehensive view of your data assets, promoting collaboration and maximizing the value of your data.
Work with an official AWS
Advanced Consulting Partner
Simform, with its cloud partners, brings you the superpower of cloud-native applications. Our strategic alliances empower organizations like yours to thrive in the cloud.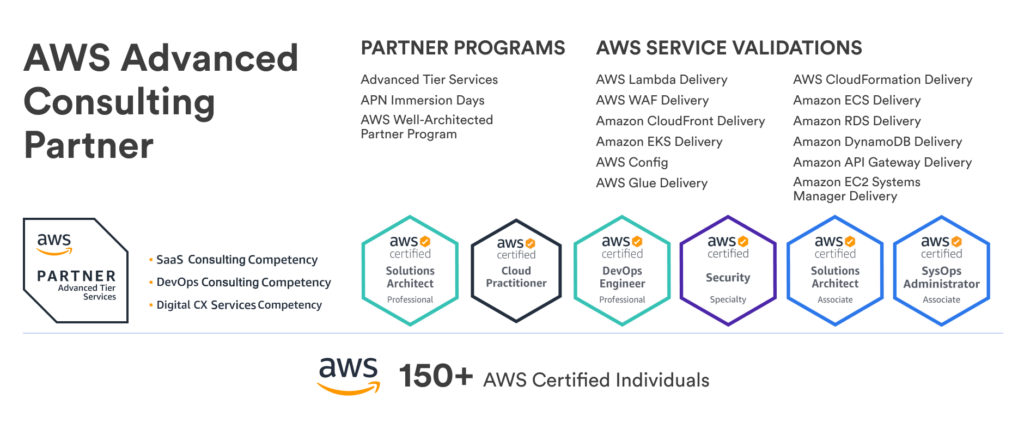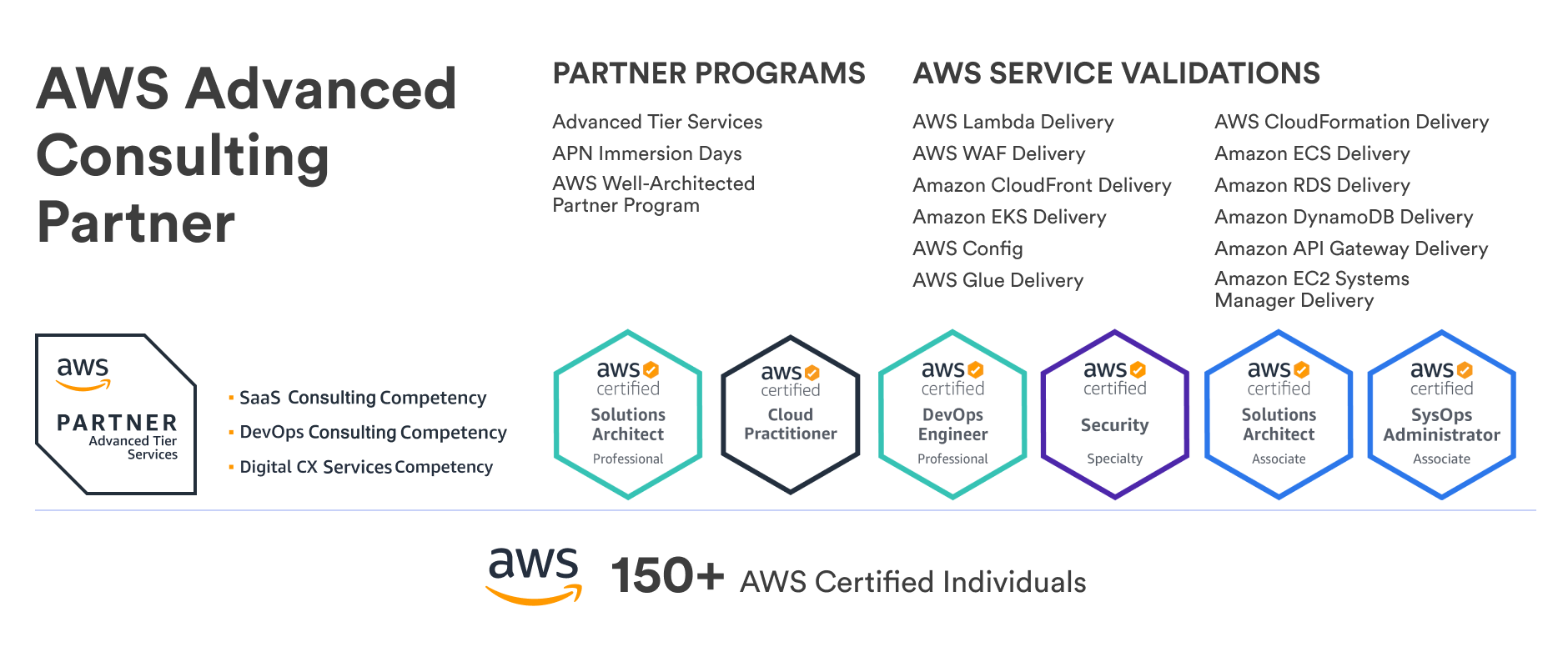 AWS insights
from our experts