Seamlessly deploy your Kubernetes applications on AWS with Simform's EKS expertise
Simplify the deployment, management, and scalability of your containerized applications while optimizing Kubernetes performance through Simform's comprehensive Amazon EKS services.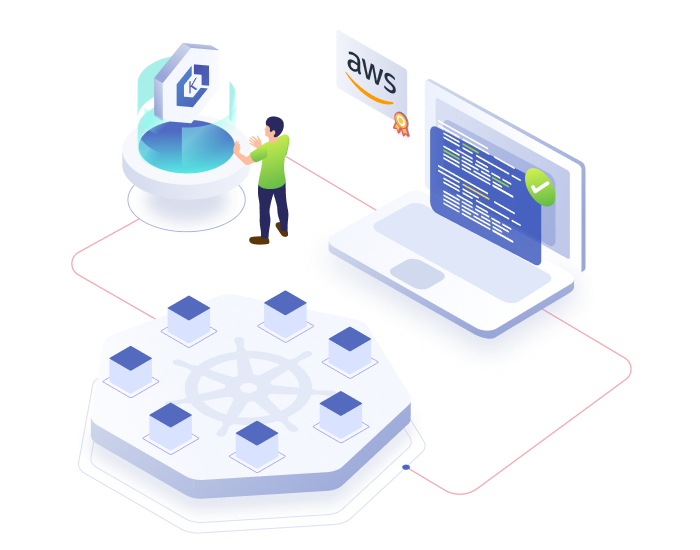 Trusted by
900+ happy clients

including these Fortune companies
Your trusted Amazon EKS delivery partner
Running containerized applications with Kubernetes can help businesses with valuable benefits like enhanced scalability and flexibility. But, due to the complexity and risk of handling Kubernetes, businesses prefer a reliable and secure AWS service to drive innovation and agility while saving costs.
Simform is a trusted provider of Amazon EKS services, offering scalable Kubernetes clusters, efficient load balancing, and secure container orchestration. With certified AWS experts and proven track record, we help businesses deploy and manage their applications with ease.
Leverage our Amazon EKS expertise
Cluster setup
Create and configure your EKS cluster with the best practices and optimal settings with our team of experts.

High availability and scalability
Ensure that your EKS cluster can handle any workload and traffic spikes with minimal downtime and maximum performance with our reliable setup.
CI/CD pipeline integration
Automate your development and deployment processes with EKS using the tools and frameworks of your choice with our seamless CI/CD pipeline integration.

Monitoring and logging
Track and troubleshoot your EKS cluster and applications using AWS CloudWatch and other tools with our comprehensive setup.
Security and compliance
Protect your EKS cluster and applications using AWS IAM, network policies, encryption, and other best practices with our robust security and compliance setup.
Customer service
At Simform, we believe that customer service is key. We provide 24/7 support and monitoring to ensure that your Amazon EKS clusters are always running smoothly.
Simform's recognition as an Amazon EKS service delivery partner showcases our capabilities in delivering scalable and secure containerized solutions. Choose our Amazon EKS expertise to help you run containerized workloads in the cloud for high performance and reliability.
Work with an official AWS
Advanced Consulting Partner
Simform, with its cloud partners, brings you the superpower of cloud-native applications. Our strategic alliances empower organizations like yours to thrive in the cloud.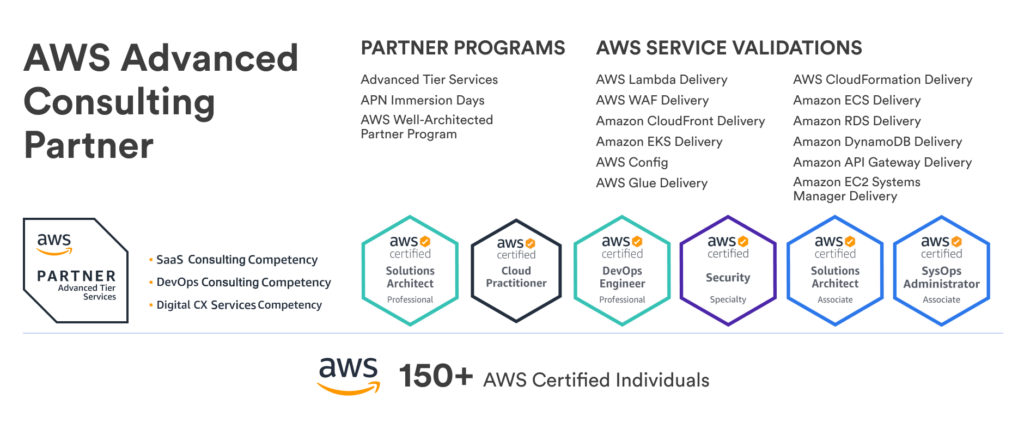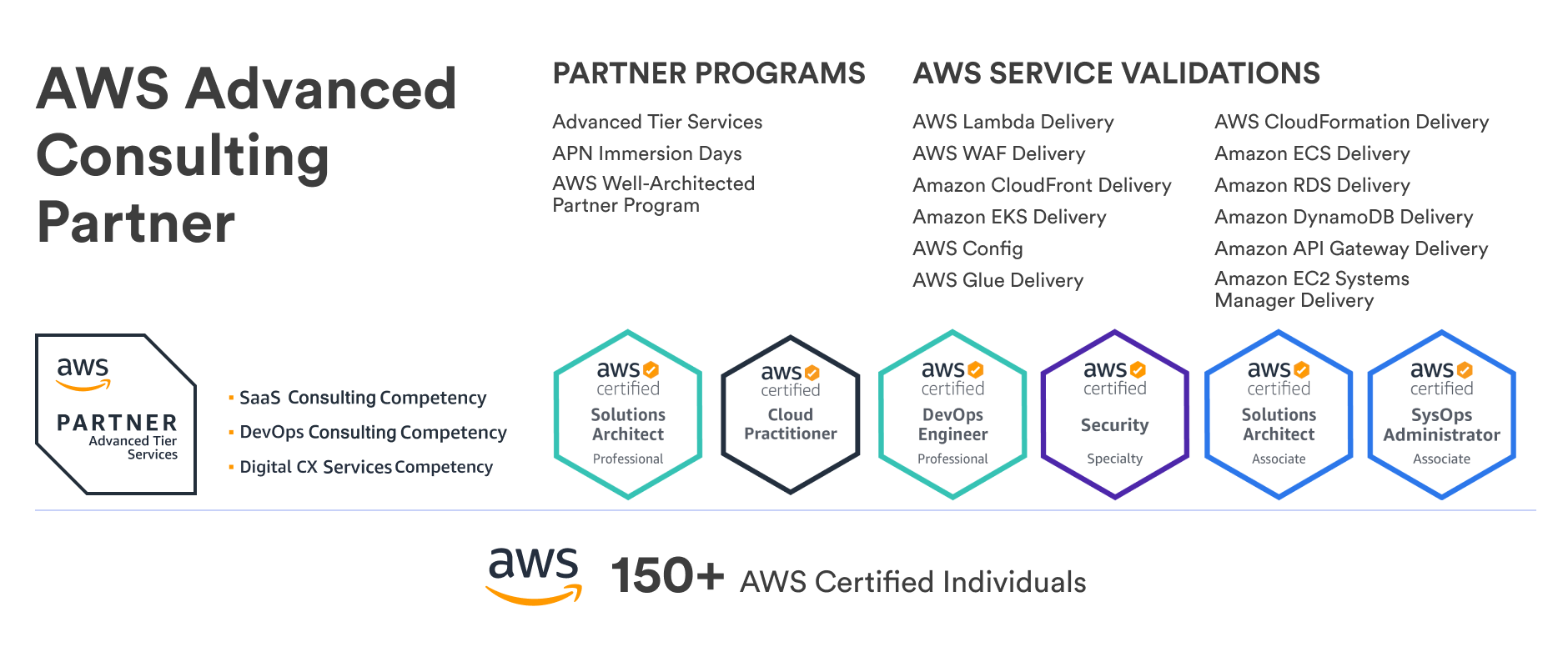 About Simform's AWS Practices
Simform is an official advanced consulting partner of AWS

and hence, follows an approved set of practices that define the best work in configuring AWS services. 

Devoted subject matter expert

to walk you through your project and assist teams during the problems. 

A well-structured team

of technical officers whose significant tenure belongs to cloud technologies and AWS services.

A 24/7 constant communication

to help you get through the AWS assistance, zero instances of delayed service. 

Simform's standard auditing and quality assurance

over every module of code we deliver through our consulting services. 
AWS insights
from our experts