Deploy and manage containers in the cloud effortlessly with Amazon ECS
Leverage Simform's Amazon Elastic Container Service (ECS) and expedite container building, testing, and deployment through CI/CD, improving efficiency and ease of use.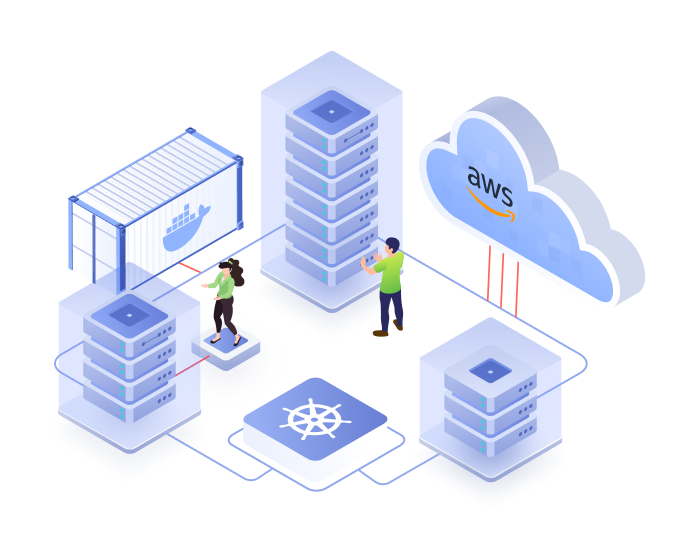 Trusted by
900+ happy clients

including these Fortune companies
Your trusted Amazon ECS delivery partner
Managing Docker containers can be challenging and expensive, limiting the portability and flexibility of your applications. By utilizing Amazon ECS with AWS Fargate, we can help you effortlessly run Docker containers on the cloud, enjoying enhanced security features and simplified management.
Simform's Amazon ECS help you migrate and deploy your applications faster and easier using containers. Trust our team of AWS experts to leverage the power of Amazon ECS competency and provide you with highly available and resilient infrastructure, allowing your applications to seamlessly run at scale.

Leverage our Amazon ECS expertise
Monitoring
Easily monitor & aggregate your ECS metrics and logs with CloudWatch Container Insights. We help you use CloudWatch to set alarms, track and filter metrics, monitor, and troubleshoot all your AWS resources in one place.
Modernize applications
Build and deploy applications with enhanced security features. Use Amazon ECS to help developers create and launch applications with improved security, speed, consistency, compliance, and cost-effectiveness.
Batch processing
Plan, schedule, and run batch computing workloads across AWS services. Execute batch computing tasks across various AWS services, such as Amazon EC2, AWS Fargate, and Amazon EC2 Spot Instances.

Automatic scaling
Scale and run web applications in multiple Availability Zones with AWS's performance, scale, reliability, and availability. Use Amazon ECS to help developers adjust the instances based on demand and performance metrics without compromising on quality or availability.

Docker integration
Deploy and manage your Docker containers on clusters of Amazon EC2 instances with our team of experts using Dockers and Task Definitions. Use Amazon ECS to help developers simplify the deployment and management of your Docker containers and integrate them with other AWS services.

Model training
Accelerate your AI/ML model training with our professional guidance. Use Amazon ECS with AWS Fargate to train your NLP and other AI/ML models on containers without provisioning or managing servers.
As an Amazon Elastic Container Service delivery launch partner, we're here to elevate your application performance and streamline your containerized workflows. Our team of 100+ AWS experts are committed to supporting you at every stage of your cloud journey.
Work with an official AWS
Advanced Consulting Partner
Simform, with its cloud partners, brings you the superpower of cloud-native applications. Our strategic alliances empower organizations like yours to thrive in the cloud.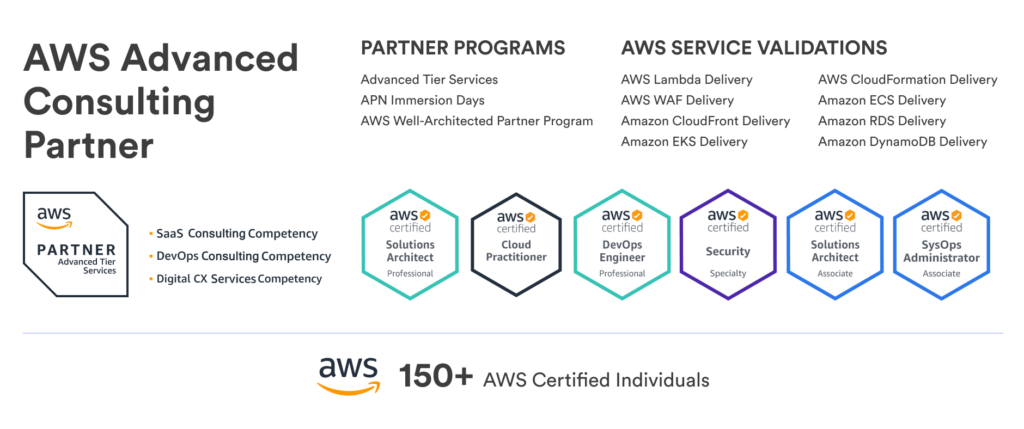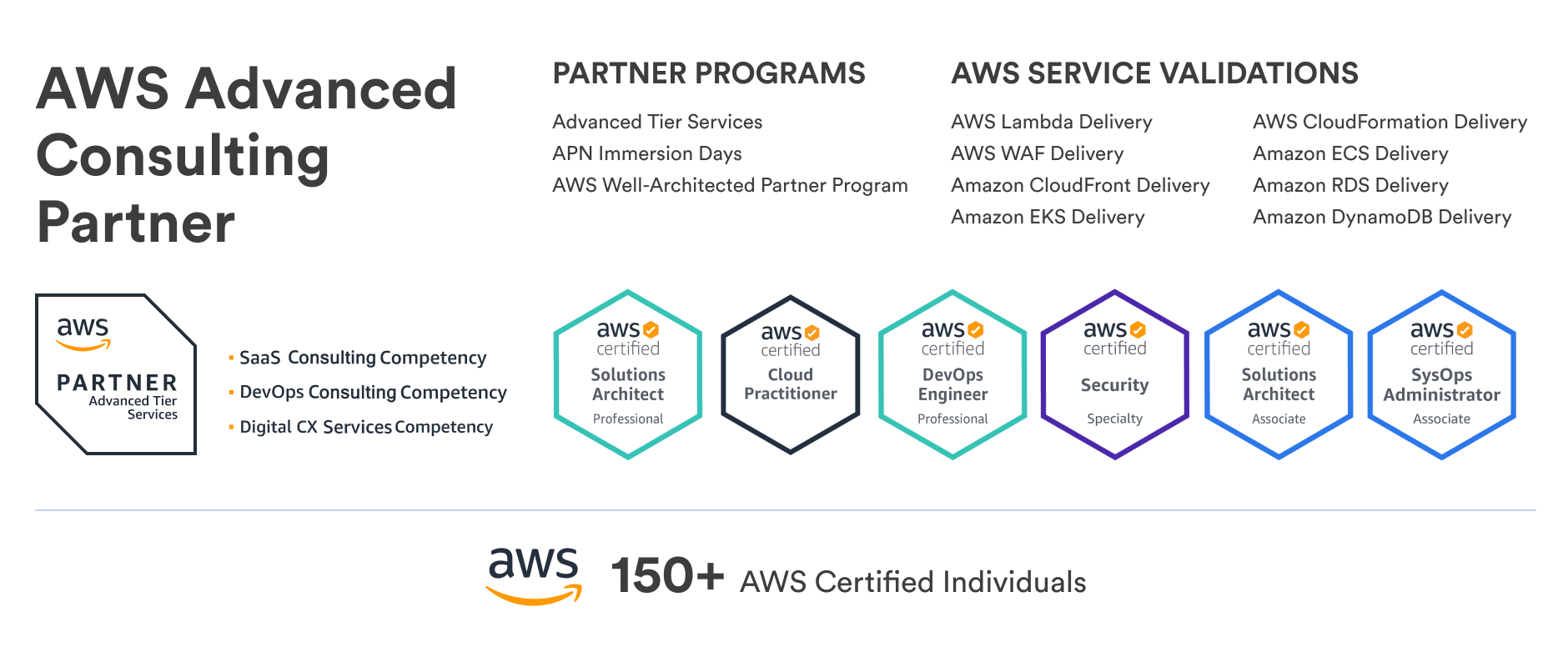 About Simform's AWS Practices
Simform is an official advanced consulting partner of AWS

and hence, follows an approved set of practices that define the best work in configuring AWS services. 

Devoted subject matter expert

to walk you through your project and assist teams during the problems. 

A well-structured team

of technical officers whose significant tenure belongs to cloud technologies and AWS services.

A 24/7 constant communication

to help you get through the AWS assistance, zero instances of delayed service. 

Simform's standard auditing and quality assurance

over every module of code we deliver through our consulting services. 
AWS insights
from our experts