Accelerate your API adoption journey with Simform's Amazon API Gateway expertise

Leverage RESTful and WebSocket APIs while we manage the entire API lifecycle for your modern apps in the cloud.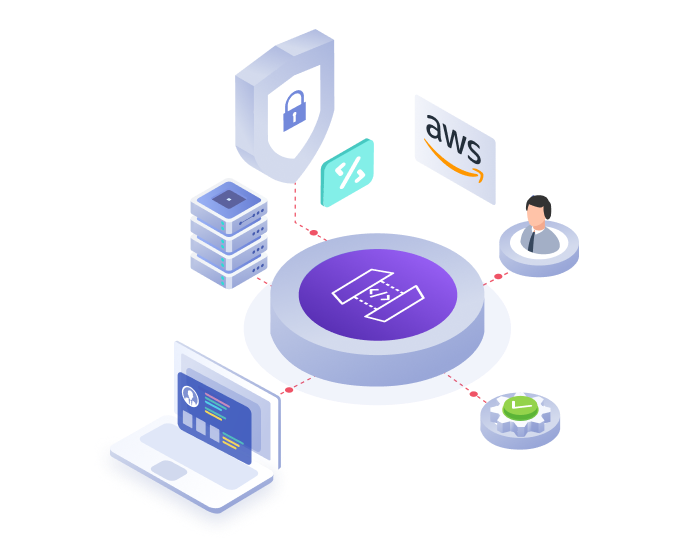 Trusted by
900+ happy clients

including these Fortune companies
Your trusted Amazon API Gateway delivery partner
Managing APIs requires careful attention to ensure their security, scalability, and performance remain uncompromised. Frequent software updates and integrations can make API management even more challenging.
As an Amazon API Gateway Delivery Partner, Simform can assess your current workload for API enablement and help you devise the right strategy for enhanced performance, security, and scalability of your APIs. We specialize in leveraging Amazon API Gateway to help you design, implement, manage, and optimize APIs to seamlessly integrate with your systems.
Leverage our Amazon API Gateway expertise
API development and deployment
Create, publish, maintain, monitor, secure, and operate APIs efficiently at any scale with our Amazon API Gateway expertise
API monitoring setup
Track API usage, performance metrics, and error rates within API Gateway by configuring monitoring and analytics tools with our experts.
Support for RESTful APIs and WebSocket APIs
Optimize your serverless workloads using RESTful and WebSocket APIs, achieving cost savings of up to 71% and latency reduction by up to 60% through serverless workloads and HTTP backends.
API lifecycle management
Benefit from smooth API management throughout their lifecycle, ensuring backward compatibility, multi-version support and controlled releases.
API security implementation
Create robust protective measures for your APIs. Our experts leverage the advanced security features of API Gateway to guarantee the security of both APIs and data.
SDK generation
Test your new APIs within your apps and supply SDKs to external developers, handling API keys and request signing through AWS credentials.
Simform's recognition as an Amazon API Gateway partner showcases our excellence in developing and deploying APIs. Trust our expertise to streamline API lifecycle management, enhance performance, and ensure secure application connectivity.
AWS certified and recognised
As an Amazon API Gateway Partner and AWS Advanced Consulting Partner, Simform has proven its commitment to AWS best practices and efficiency in leveraging API Gateway to deliver advanced API solutions.
Our AWS-certified experts help you implement and optimize APIs using robust features and best practices.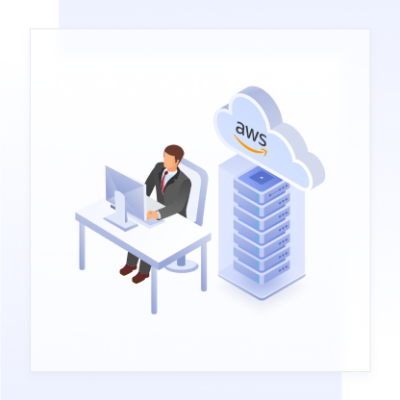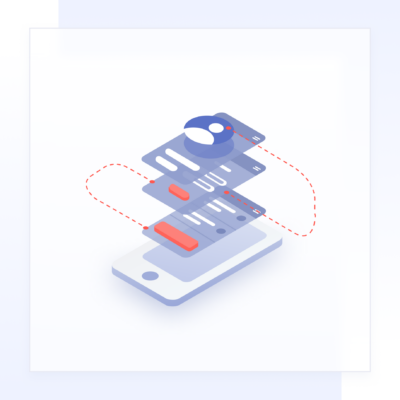 Minimal latency
By strategically distributing traffic, you can reduce the time taken for requests to reach their destination, thus minimizing latency.
Our AWS experts provide intelligent traffic management, enabling you to direct incoming requests to the closest and most responsive endpoint.
Scalability
Leverage AWS's auto-scaling features to adjust resources based on demand.
We help you effortlessly accommodate sudden traffic bursts, maintaining user satisfaction even during peak loads.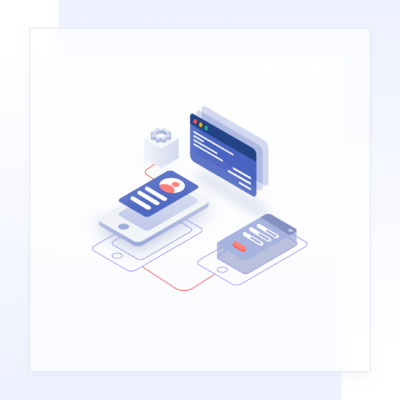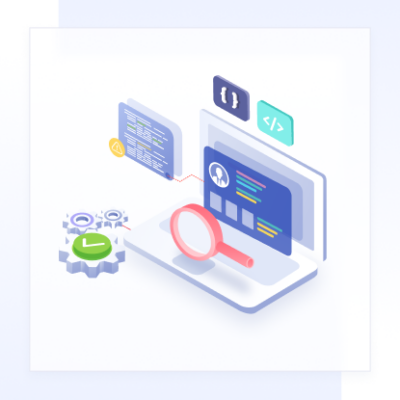 Agility at the core
Given the dynamic business landscape, our agile approaches ensure your APIs address present demands and evolve in sync with them.
We incorporate changes and updates seamlessly, enabling you to respond swiftly to market shifts.
Work with an official AWS
Advanced Consulting Partner
Simform, with its cloud partners, brings you the superpower of cloud-native applications. Our strategic alliances empower organizations like yours to thrive in the cloud.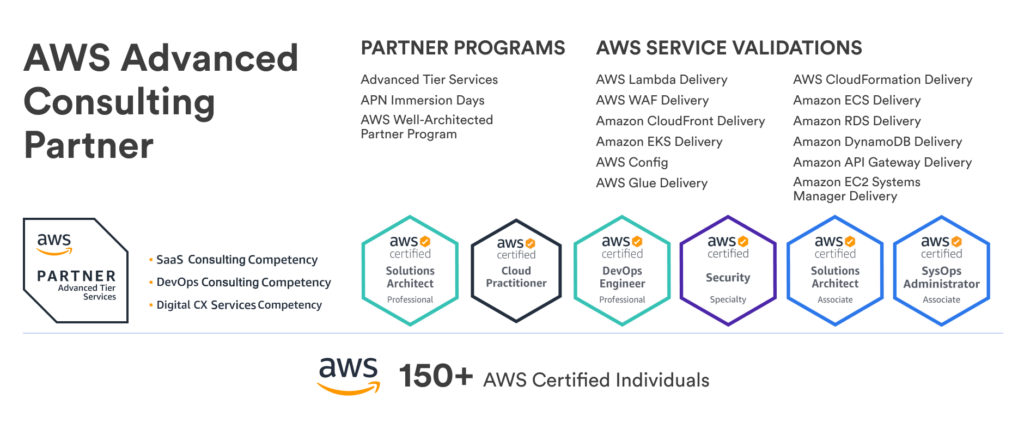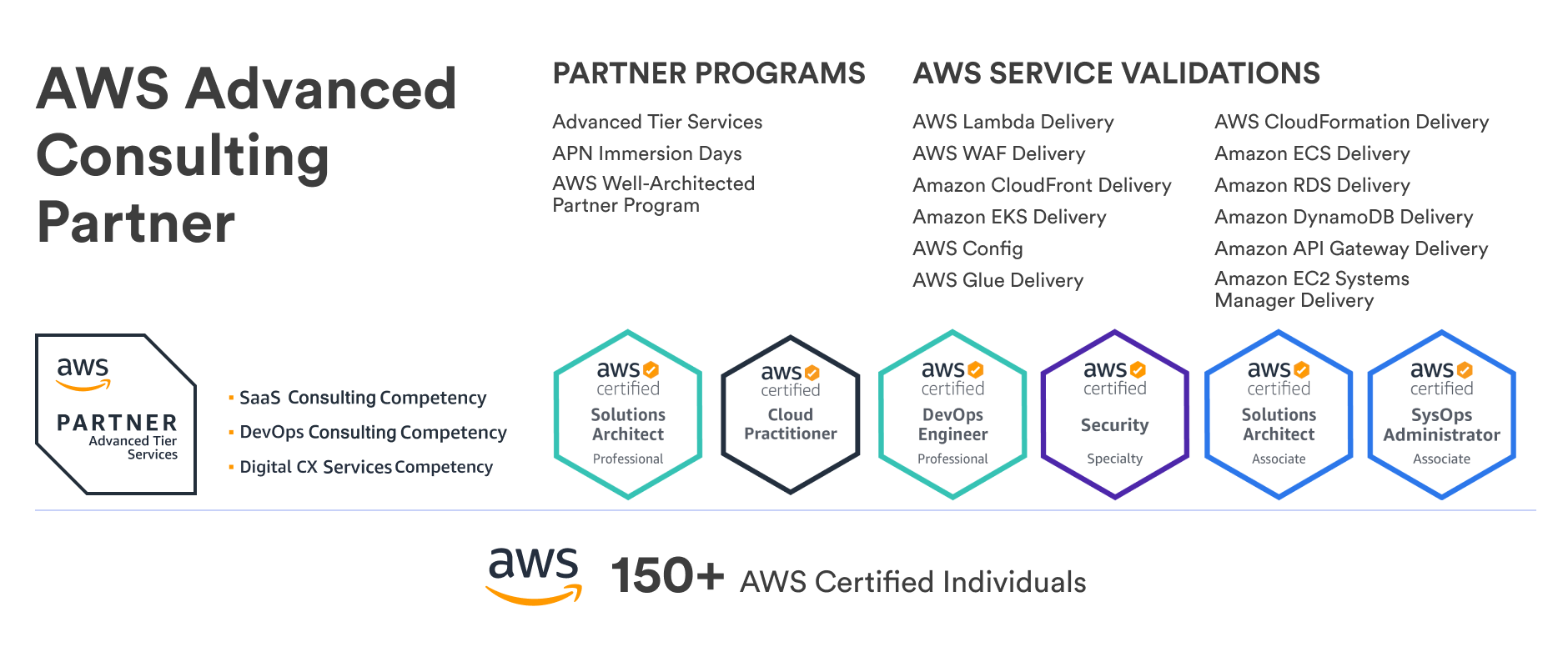 AWS insights
from our experts
From designing to deploying and scaling to monitoring, our team of 50+ AWS experts are committed to supporting you at every stage of your cloud journey. We follow the best practices to enhance your application's performance and reliability.

Scalability and performance
Using AWS performance tools and services, Simform can help you handle increased traffic and demand and optimize your system's efficiency and responsiveness.
We ensure that your system operates at its optimal capacity, delivering a seamless user experience.