Extract valuable insights from exabytes of data at speed and scale with Simform's Amazon Redshift Expertise
Query and analyze your structured and semi-structured data across data warehouses and data lakes.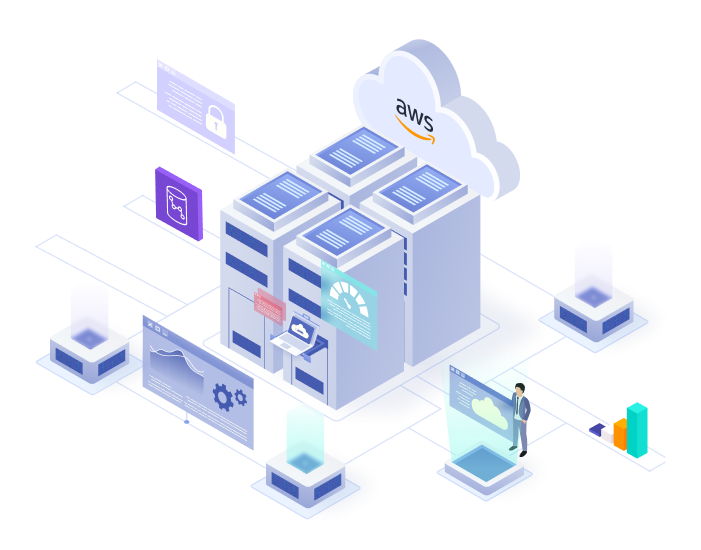 Trusted by
900+ happy clients

including these Fortune companies
Your trusted Amazon Redshift partner
Many companies struggle with analyzing massive data volumes in their data warehouses. Amazon Redshift provides you with a cloud data warehouse solution that offers real-time and predictive analytics without having to manage your data warehouse infrastructure.
Simform, as an Amazon Redshift partner, helps organizations assess their data needs and creating actionable implementation strategies. Our services encompass cluster setup, security measures, access control management, and the initial data loading process. Additionally, we offer smooth data migration from existing data warehouses and deliver customized solutions for data warehousing and analytics.
Leverage our Amazon Redshift Expertise
Data retrieval
Easily access data with Amazon Redshift's optimized storage and achieve up to 5x better price performance using RA3 instances, materialized views, compression, and Redshift spectrum.
Third-party integration
Seamlessly connect to AWS services, external data sources, and data lakes. Perform advanced analytics and integrate with BI tools like Tableau and Looker.
Data security
Ensure SSL encryption and compliance with SOC1, SOC2, SOC3, and PCI DSS Level 1, backed by our expertise in data protection, auditing, and access control.
Concurrency scaling
Seamlessly adjust compute resources, optimize clusters automatically, and maintain consistent performance with Redshift Concurrency Scaling.
Advanced analytics support
Utilize real-time analytics with streaming ingestion, Apache Spark integration, federated queries, and data sharing. Plus, efficiently unload data with Data Lake Export.
Data management
Streamline data management and recovery through workload management, user-defined functions (UDFs), and cross-region snapshots with our experts.
As an AWS Advanced Consulting Partner, Simform assists businesses of all sizes run data warehouses on the cloud using Amazon Redshift without the need for data movement or transformation.
AWS certified
At Simform, our team of 150+ AWS experts is dedicated to delivering efficient, dependable, and customized solutions for your data warehousing requirements.
Whether you seek Redshift consulting, implementation, or ongoing support, our experts are with you every step of the way.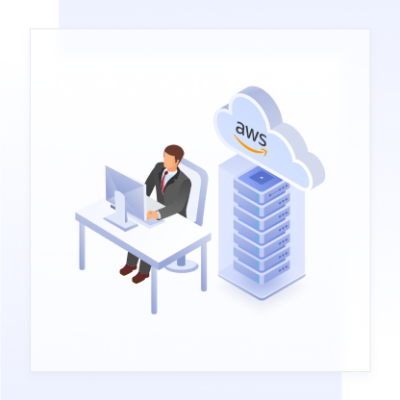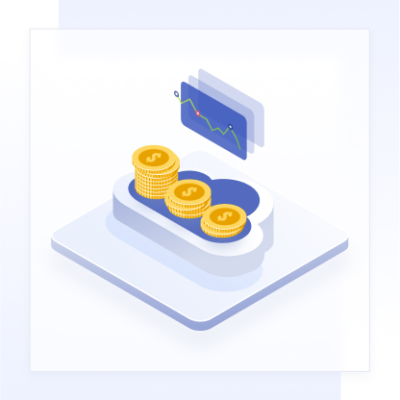 Data-driven decisions
Simform helps you quickly extract actionable insights from your data using Redshift's powerful visualization capabilities.
Our experts expedite this process while relieving you of infrastructure management concerns.
Reliability and Security
Leverage the power of Amazon Redshift and Simform's toolkit, including the precise Workload Management (WLM) system, to extract valuable insights from your data.
Our AWS experts employ Amazon Redshift ML for fraud detection, risk indexing, and customer churn forecasting.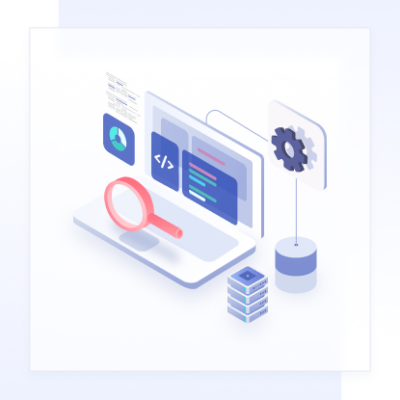 Work with an official AWS
Advanced Consulting Partner
Simform, with its cloud partners, brings you the superpower of cloud-native applications. Our strategic alliances empower organizations like yours to thrive in the cloud.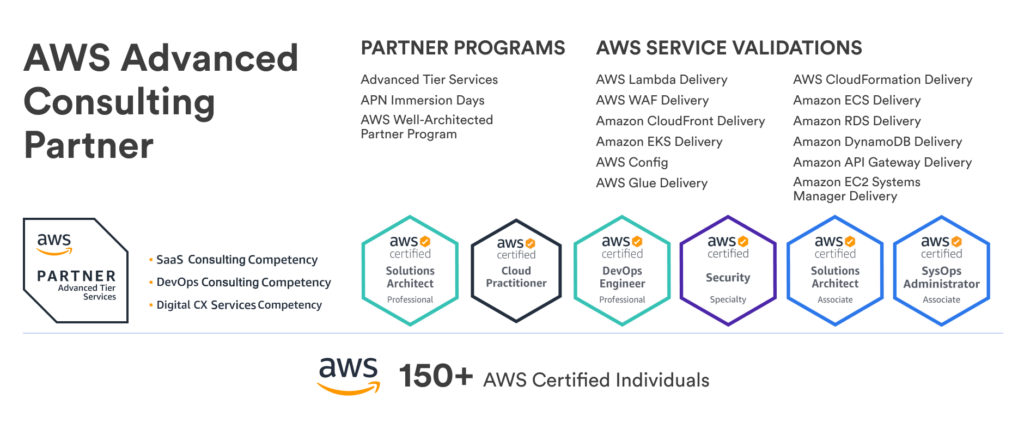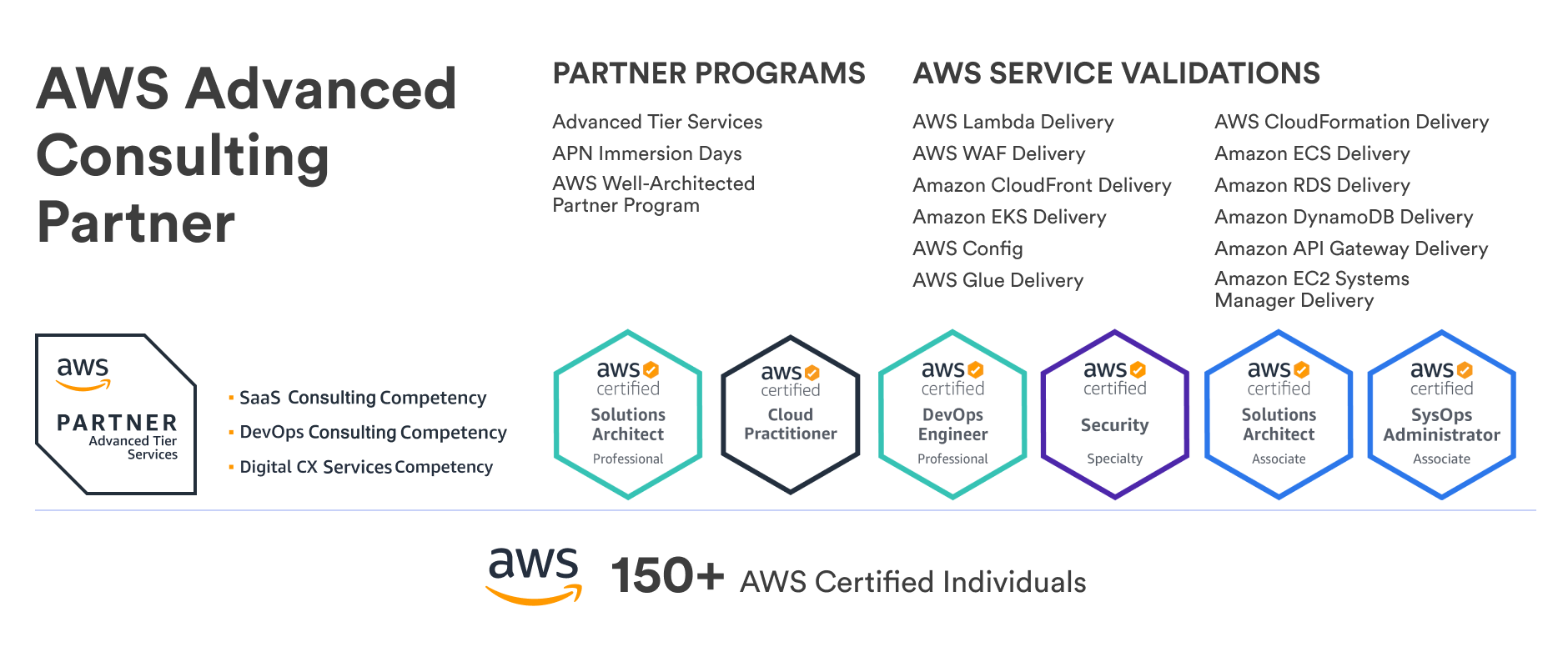 AWS insights
from our experts