10 Quick & Ready-to-Use Solutions to Skyrocket Node.js Performance
Downloaded by 117+ CTOs and Tech Consultants from
Startups and Enterprises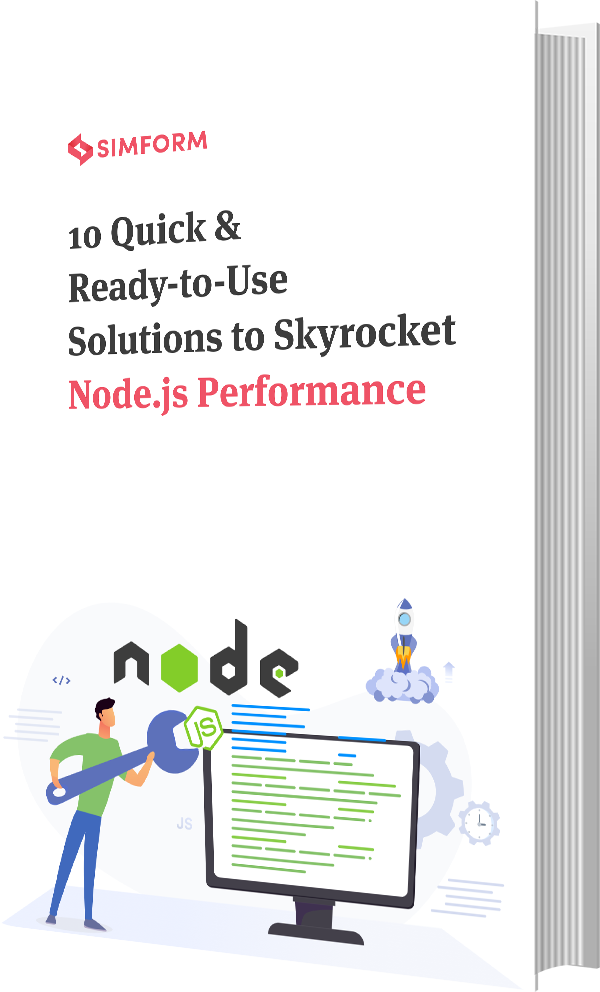 Node.js isn't the new kid on the block; it's been over 10 years. Node.js has proven its worth in all its glory with exceptional performance, reliability, security, scalability, and speed.
It helps CTOs like you accomplish your business goals just the way you like it. Yet, if you are struggling with questions like, how to boost performance for your Node.js web app? Or how to overcome your project's tech limitations? In this ebook, we'll show you how!
This Node.js performance checklist is designed especially for busy CTOs like you!
After reading the ebook, you'll have-
60 percent performance boost in the overall node.js app

Find performance roadblock with increased efficiency

Amplify performance-critical modules and improve security

Save time, bandwidth and resolve server loading issues

Beat down latency, payload, and loading time by 10x

Leverage the full potential of node.js applications 

Powerful yet easy to apply tips