Ultimate Guide to Choose a DevOps Consulting and Implementation Company
Downloaded by 117+ CTOs and Tech Consultants from
Startups and Enterprises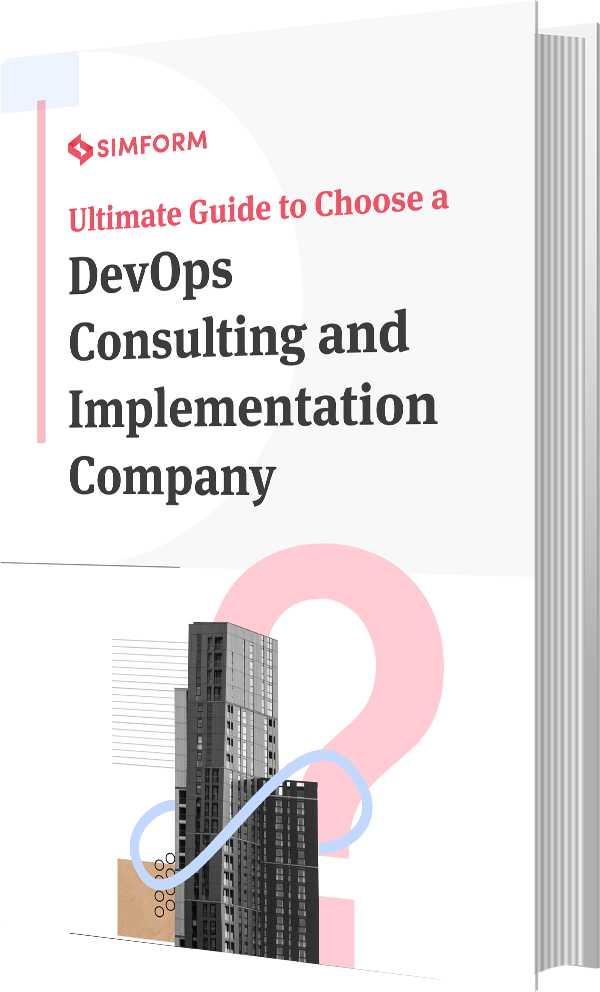 DevOps is a set of best practices that help IT companies streamline business processes, automate pipelines, and effectively monitor workflows. However, implementing those practices for your organization requires rich technical expertise. That's where a world-class DevOps consulting partner can help you. This eBook discusses every aspect that can help C-level executives choose the right DevOps company.   
In this eBook, you'll get answers to questions like:
How can a DevOps company help you accelerate your development process?

Why finding the right DevOps consulting and implementation partner is critical?

What factors to keep in mind when choosing a DevOps partner?

What are the various collaboration models for DevOps partnership?