How Will the Hospitality Industry in Dallas Reshape Itself After the Pandemic?
Like its global counterparts, the hospitality industry in Dallas also has been paralyzed by COVID 19 outbreak.  Be it restaurants, food delivery services, or hotels, workers across the board are experiencing unprecedented challenges with few effective measures to handle them.
What's worse, future projections ominously reveal that the business will remain hamstrung in the years to come with little recovery in sight. So, can the software or mobile technology help the hospitality industry in Dallas reshape itself?
As the pandemic spreads, the primary focus of governments and businesses has been people's safety. Hotel owners had to temporarily shut down their services while many restaurants worked on minimum capacity with a curtailed staff even after lockdown. With thousands of jobs lost and countless businesses closed for good, COVID 19 outbreak has brought with it a global economic pandemic. And even massive economies are limping.
So until things revert to normal, governments and businesses will continue to bleed in attempts to keep their revenue sources and supply chains afloat. Here, technologies such as the on-demand app can help with some relief amidst burnout due to lockdowns.
This has also gravely hurt the tourism sector world over. While shutting down his restaurant, John Bonnell- an award-winning chef- concluded that he would need to abandon the whole idea of fine dining. 
Craig Davis, director of VisitDallas, says that the pandemic has been nine times more devastating for the local tourism industry than the 9/11 and 2008 economic downturns combined. 
But not everything has been grim and gloomy during all this. There have been numerous instances where hospitality avenues turned their buildings into interim medical units where Corona patients received medical treatment. Many food services and restaurants also did all they could to alleviate the food and hunger crisis. 
However, experts believe that COVID 19 has changed our lifestyle for good, so we need to think out of the box to adapt and survive for the hospitality industry to thrive. And thankfully, plans for new business models and opportunities are already starting form.
New ideas for delivery have emerged,  unconventional concepts like 'staycation' or 'holistay' are being promoted. A greater emphasis is being put on an overall productive allotment of time and resources.
Scenario before COVID 19
Before this pandemic, the hotel business in Dallas stably operated for the past many years.  According to the reports by Visitdallas (agency supervising tourism in Dallas, Texas), as many as 25 million tourists visited the city each year on an average while the footfalls around the Dallas-Fort Worth area were a staggering 49 million.  
The occupancy rate for hotels averaged at 69% for over 92,000 hotel rooms available in the area. More importantly, at least 65,000 people were dependent on one direct job in Dallas's hospitality sector. 
An economic input of $8.8 billion was generated per year by the area visitors before the pandemic.
In addition to this, Dallas-Fort Worth was among the country's top construction markets in 2018, with projects worth over $20 billion in the pipeline.
The region was slated to be one of the biggest metro areas for new retail and hotel buildings. According to the reports by a commercial-property firm JLL, Dallas ranked third for 2019 national hotel construction.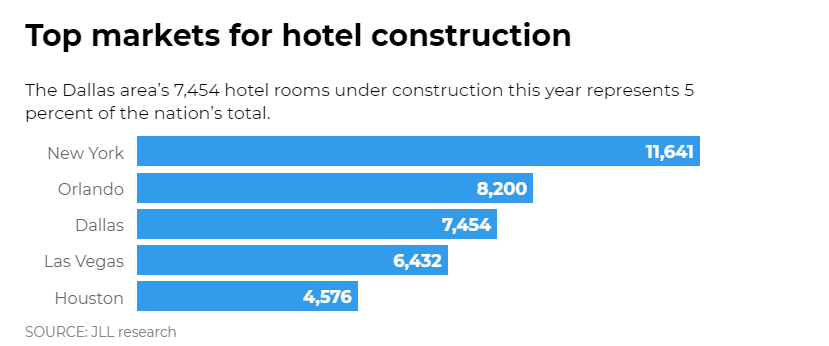 Besides, the various projects that were announced this year included a 350-room Westin hotel estimated around $113 million, a 182-room boutique hotel in Dallas' Arts District, a 230-room hotel in the Uptown area, a 252-room AC Hotel by Marriott in Fort Worth, and a hotel and residential tower in Dallas' Design District to name a few.
How will technology jump-start Dallas' hospitality business?
Things were looking up for the hospitality industry in Dallas before the pandemic left it in shambles. Thankfully, they're quickly adopting several measures to resume business on full throttle. And technological advancement is at the top of the chart.
Legacy technologies are expected to give way to new and innovative technologies. An increasing number of hotels have already started to integrate digital labor to help their staff. Automation can also be a big help in reducing the need for physical interactions wherever possible. 
Predictive analytics is also being received for the extra edge it provides by making the most of customer's data. In fact, several companies are coming up with ways to monetize big data through enhanced service personalization and flexibility. 
Security measures include the safety of the customers and their valuable data. The focus will be on complying with new, post-pandemic regulations – both governmental and industry-specific.
As already seen in recent years, most big organizations have migrated from on-premise solutions to cloud-based solutions. And seeing its numerous advantages in this challenging scenario, cloud technology will find a new patron in the hospitality industry. 
Of course, we don't mean to suggest that technology wasn't an integral part of the hospitality business before the pandemic –
A study conducted by Oracle before the pandemic showed user preferences – 94% of business travelers and 80% of leisure travelers wanted hotels to provide a room-service feature accessed through their smartphones.
Further, 38% of customers chose tech platforms, especially mobile apps, to search for food and beverage and other activities instead of asking the hotel staff for recommendations. 
These figures clearly show the guests' inclination towards technology in the hospitality sector. So with a growing emphasis on social distancing and other safety measures, it's a no-brainer that an array of tech will be used for a much-needed reimagination of the business.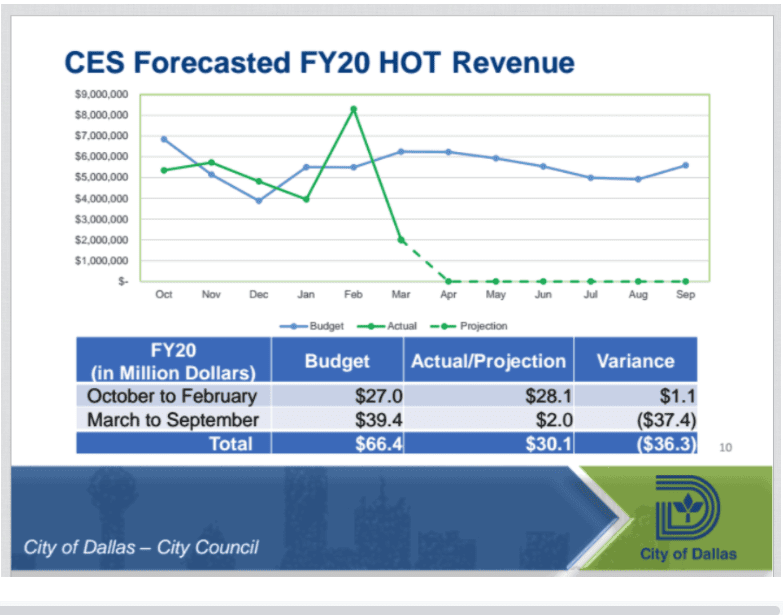 Technologies that will help rework the hospitality industry after Covid-19
As masks, sanitizers, and temperature readers have become the new norm, there's been a transition in guest preferences too – services like essential cleanliness, good value, property location, personalized stay options, and data privacy to list a few. 
Here's a look at some emerging tech that could potentially help the business bounce back: 
#1 Digital check-in/ check-out
Hotel check-ins and check-outs can be done using mobile devices through hotel apps. This is a major step that'd allow for a host of processes to be carried out digitally-  minimizing the need for physical exchange. The app will give important reminders to the travelers and notify the hotel staff about details like guests' arrival, departure, and other specific requests.
The hospitality team could also send a digital card or welcome message to the guest and continue to provide support digitally during their stay. 
Danu Kennedy, design director of Parts and Labor, has opined that the increasing use of integrated technology like self-check-in screens and self-check-out billing is successfully limiting the interaction between guests and hotel staff.
#2 Digital keys
Hotel guests will be able to access their rooms via the application installed on their mobile devices. This way, they won't have to touch any magnetic keycards that need to be sanitized after every use. 
Guests would have their mobile phones to also open and lock their room doors. This would make physically opening and closing of doors redundant. This technology would be as useful as those automatic doors at a mall or supermarket that slide open as you approach them. 
Furthermore, theme parks can make use of mobile devices to unlock the rides, entry to the entertainment zones, and more. Guests get to book tickets online and can unlock their choice of entertainment program all the while enjoying a contactless experience.  
#3 Contactless services
Smart sensors could help hotels push various notifications for food or cleaning services directly to guests' mobile devices. They could even include personalized suggestions depending on any past orders.
Many food-delivery companies have already been using this feature, offering positive experiences. For instance, Uber Eats sends push notifications to its frequent users according to their preferences (time and days). This, in turn, prompts these customers to order food. 
On the other hand, theme parks and movie theaters could send instructions, tickets, and other important details directly to visitors and moviegoers' mobile devices. This will ensure social distancing without a doubt and will provide a sense of safety to the guests.
#4 AR/VR provisions
Augmented Reality and Virtual Reality technologies have made a big splash in the global tech sphere, so it's a no brainer that the hospitality industry would want a piece of the pie as well. 
For instance, in Washington, D.C, Terrell Place has designed an interactive LED-light sculpture in the front plaza. Moving near the statue, people can see their movements reflected in the light.
California's Long Beach turned into "an all-inclusive entertainment destination" Queen Mary Island has deployed the concept of driving-through the walls of video screens.
Images are constantly projected to increase guests' appetite for the experiences inside. Guests are also given AR/VR tours about the history of the various artifacts at Queen Mary Island. 
These technologies can be used for entertainment – like with the lobby of Michigan Avenue Shops in Chicago, whose ceilings double as a screen for dazzling light and image shows. Theme parks can especially use AR/VR technologies to make the guest experience more pleasurable and spectacular.
#5 Electrostatic sprayers and robots
Hotels, restaurants, and other such service-oriented premises will require to be sanitized whenever a patron leaves. And many big hotels have employed electrostatic sprayers and ultraviolet light for the job. 
For instance, sanitization of air ducts upon each departure and steam cleaning of room carpets every week using electrostatic sprayers are some of the measures taken by Sandals Resort.
Marriott Global Cleanliness Council has also announced the use of enhanced technologies, including electrostatic sprayers, to sanitize hotel surfaces. 
On the other hand, some hotels are installing robots to clean guest rooms and communal areas. These germ-destroyer robots are equipped to kill bacteria, fungi, and viruses with the help of ultraviolet rays. The company claims that these robots can even destroy coronavirus. 
Similarly, movie theatres are also expected to put in place similar options for sanitization. 
#6 Automated experiences
Theatre, restaurant, and hotel owners are looking for ways to reduce the number of high-touch areas to eliminate the spread of infection. Automated technology can make a definitive contribution in this regard. Deploying hands-free faucets and toilets can be one basic yet effective measure.
Hotels, restaurants, theme parks, and movie theaters in Dallas will want to install sensor-operated sanitizer dispensers at various places within their establishments. In addition to that, automatic mask dispensers will also be deployed to give guests the best hospitality experience while also keeping them safe.  
Traditional elevators can be replaced with destination-control elevators that don't require individual keypads in each car. As they're operated by the staff, this will enable the guests to ride elevators touch-free.
#7 Smart parking system
Parking problems have been a bane of any major city or tourist destination. So businesses in the hospitality industry are focusing on providing services like parking assistance via mobile apps. Here, the mobile app development firms of Dallas have a major role to play. Using these handy apps, guests can reserve their parking slots in advance. 
Smart sensors around the area allow visitors to park their vehicles in the assigned parking slots without any hassle. This will minimize the involvement of operating staff in the parking lot.
Operators will also be able to track the vehicles entering and exiting the slots in real-time. Simultaneously, it will give a smoother experience to the guests from the moment they pull in.
#8 Automatic temperature-detection system
Hotels, restaurants, and other businesses are deploying automatic systems to record a guest's temperature upon arrival. This will help in identifying if a guest is unwell, and then the staff will be able to extend appropriate aid.
#9 Smart energy systems
The use of energy-management thermostats would automate energy saving with motion & heat sensors. They could decrease the temperature by a few degrees when the rooms are vacant. These systems have a built-in temperature-recovery feature that could restore temperature upon the guest's arrival.
Similarly, electronic devices and room lights can turn off on their own sensing the lack of motion in the room. This way, energy is saved without compromising the guest's comfort.  
To make their premises more energy efficient, owners/operators have been using smart energy systems.  
This tech shows great promise also for business units like restaurants and cafes where footfalls are high. 
#10 Online booking
Although online booking isn't a new concept, its utility has never been as fully appreciated as it is today. 
The hotels, restaurants, and many services need to be easily visible and discoverable, particularly beyond their local market. For those where the rates and availability are managed manually and not in real-time, it isn't easy to benefit from instant, last-minute bookings.
Statistics show- 44% of travel bookings would be made digitally in 2020, and 80% of 2019 hotel bookings by travelers under 30 were made online (as per Euromonitor International).
As a matter of fact, many businesses are increasingly opting for software that could reestablish them by building their online presence.
#11 E-tourism
This technology is a part of e-commerce that unites the hospitality industry, information technology, and strategic planning. It involves the distribution of information aimed at direct selling and eliminating physical and time-related hindrances.  
E-tourism covers a broad range of services like e-information, e-booking, electronic payments, and a lot more. Thanks to this, people have access to different products and services with no location-based restrictions. 
Irrespective of the device in use, e-tourism services can be used for reservations, access to information, and monetary transactions to name a few 
Conclusion
Covid-19 pandemic has significantly impacted the performance of the hospitality industry. But, by following proper norms and using technology in the best possible way, these new challenges can be overcome. 
If you're wondering how to make your business more tech-oriented to better suit the current scenario, Simform is happy to lend a hand. We have a team of skilled professionals who can analyze the problems you may be facing and develop software solutions as per your requirements.
Our assistance, particularly in software development in the Dallas region, will be a definitive advantage to your business during these trying times.