Florida- An Agriculturally Rich State is now Technology Enabled
With over 47,000 commercial farms in 2017, among which 5,600 farms exceeded $100,000 in sales, Florida has the perfect condition for the agriculture industry to thrive. 
The 2017 Census of Agriculture shows that Florida ranked second among all states with a value of sales totaling $1 billion, whereas California had $1.07 billion in comparison. Florida ranked first among all states in sod value of sales with sales totaling $184 million.- source  
Considering its growth in infrastructure and a talented pool of resources, Florida has become a hub for regional and hemispheric companies because of the emerging tech companies. Many businesses located their firms and plants in the state because of the state's feasible tax structure.
The government policies and competitive costs make infrastructure development and planning easy. It includes pro-business state tax policies, competitive business costs, and a regulatory environment. 
Let's look at the factors that make Florida a top-notch destination for agriculture innovation and what tech trends, support, and environment make agriculture thriving in Florida.
Role of
Machine Learning and Analytics

in the Agriculture Industry

Machine Learning (ML) and analytics offer intellectual prediction of crop production, weather forecast, and  notify breeders on suitable planting conditions. 

In June 2017, Florida-based Wish Farms announced its implementation of Harvest CROO Robotics' strawberry harvester in the summer of 2017. The farm claims that the robot spans "over six beds of plants" and carries "16 individual picking robots".- source

Over the years, Machine learning companies and app developers in Florida have worked in conjunction to develop digital solutions to observe  best breeds, manage logistics, and understand the analytics of commodity markets to provide insights that are impossible to gain manually. The agriculture industry in Florida is booming as farmers  are broadening their horizons to tech-based solutions. This has resulted in a collaborative approach to mobile application development and natural resources.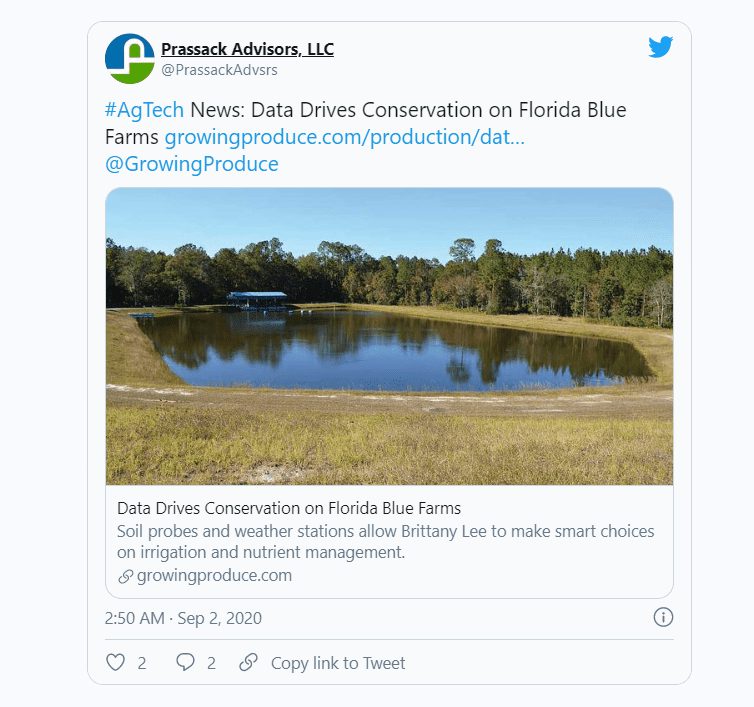 The ML startups and established tech companies in Florida help build sustainable analytics that converts raw data into actionable insights, which has proved to be a prominent factor in the agriculture industry. Though Florida isn't the USA's Silicon Valley, it does uplift the native businesses of the state by offering fast track digital solutions.
Crop monitoring
The biggest challenge for farmers is to monitor their crops 24/7. It is now addressed by drones and satellites to give their time to other farming activities and not spend a lot of time observing their fields.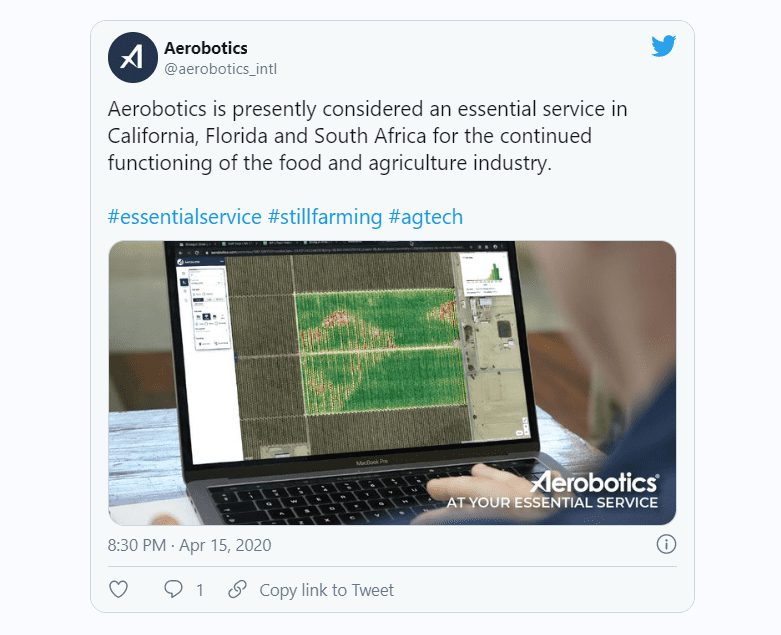 The return on investment of this technology is enormous since drones are being used to monitor crops, prevent geological issues, analyze seed planting patterns, among others. It's also proved to be helpful to pesticides spraying machines and boosting the productivity of farming activities.
Artificial Intelligence and Robotics
AI-based software companies in Florida have so much to achieve in this field as they have already started implementing robotic solutions for spraying and weeding.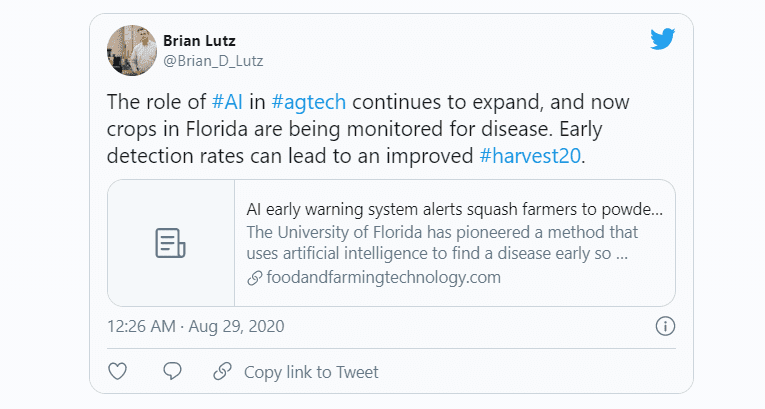 The startups in robotics are experimenting processes that reduce human intervention in planting, monitoring, and reminding about various farming activities. Traditional methods could be replaced by innovative automation methods for fruit-picking, nut harvesting, and many different harvesting patterns.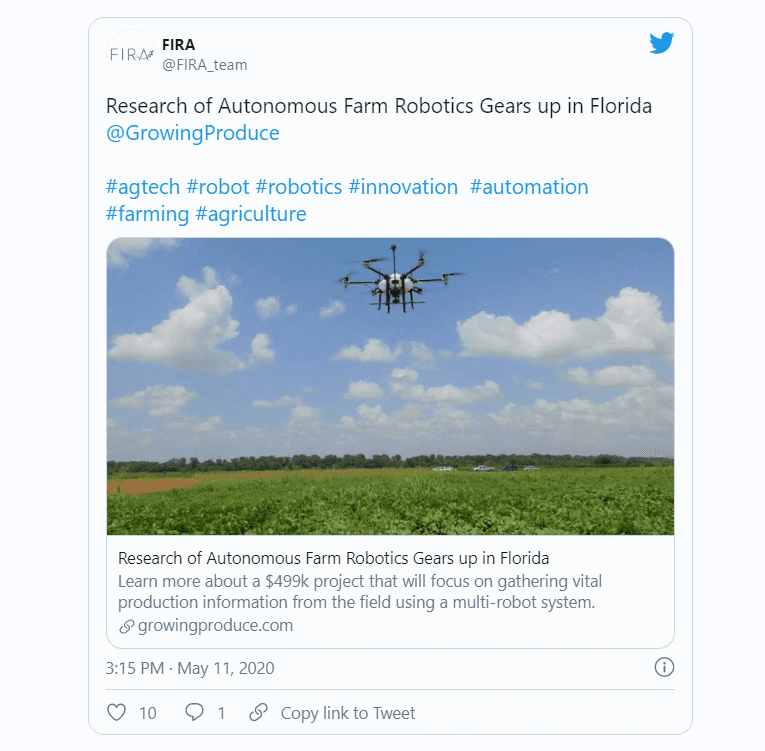 Informed Decisions
Florida's agriculture vertical is inclined towards informed decisions, for they make the industry intelligence-driven and productive. CTOs of Agtech companies have confirmed that with the help of data analysis, the dairy farmers can predict milk production, quality of milk, and what steps should be taken to take care of cattle. 
The farmers need not worry about what could happen to the crops in bad weather conditions. With Agritech mobile applications, they can receive regular forecasts on the climate that further help them take informed decisions and plan their crops. 
Technology has turned out to be a boon to farmers as they can now sense weather factors using integrated sensors in mobile apps and make pricing decisions based on growing and processing the plants.
Integrating Internet of Things
Internet of Things (IoT) is changing almost every industry, and  agriculture is no exception. The integration of IoT using sensor technology makes it possible to inspect and allocate agricultural resources. Many IoT companies in Florida have partnered with software development companies to build innovative digital solutions for their agriculturally rich state and help farms find smarter ways to increase food production. 
IoT solutions can fetch real-time information about crops; for instance, farmers can learn about the type of nourishment treatment needed for their plants. Also, it becomes easy to control the production as per the needs and save tons of waste in unprecedented circumstances.
Global Hub
According to PoweringFlorida, the state is a global hub for imports and exports. It specializes in storage of perishable goods. The proximity to the Latin America is the reason why the state ranks #3 in the US for industrial food commodities and cold storage. 
Hyper-local solutions
Hyperlocal solutions focus on solving specific problems and addressing smaller community/ regional problems rather than managing and monitoring farm activities. The founder and CEO of an award-winning supply chain provider firmly believes that it is challenging to monitor large farms as it takes a lot of human effort.
He further adds that integrating technology offers specific solutions to different sizes of farms and increases productivity. The technological approach of monitoring farms boosts the efficiency and quality of crops that ultimately impact food products.
Emerging Agriculture Industry
Florida has proven to be a $100-billion annual agricultural industry. It has adopted many new technologies and emerged as the best agtech hub for the US because of the state's constant support from the technology industry.
According to PoweringFlorida, the state is at the forefront of technologies and agriculture-friendly environments that has made it the second-largest state in the nation for aquaculture advancements and harvesting food products such as fish, vegetables, and fruits. 
It's a Sunshine State, Indeed!
According to the U.S Census Bureau, Florida exports an approximate of $52 billion in goods made in the state, making it the 7th highest among all states. Its weather is known as the state of sunshine. The land is the rising hub of businesses and agricultural prominence across the country.
The state government's support and a friendly climate make the state favorable in both directions– technology businesses, and farming. It has made it to the second largest trade zone in the U.S.
It accounts for 29% of the total U.S trades with Latin America and the Caribbean, according to the U.S Department of Commerce and U.S. Census Bureau, Foreign Trade Division. 
RFID Tracking
The global business hub for agriculture and information technology, Florida, paves the way for customers to track their food from the farms to retail stores. The Radio Frequency Identification (RFID) sensors create an electromagnetic field and track the bags or desired items accurately to verify their food quality. It tracks starting from the location, from where the crops are purchased, including farms' origins to the purchasing site for retail purposes.
It keeps track of the detailed trail about the food. These embedded solutions have already started to fuel the agricultural industry and quality of life. It has undoubtedly boosted health concerns and given a safety shield to a healthy life. 
Demand-oriented Farming
There's a lot to learn from eCommerce stores like Amazon as they integrate digital solutions or AI to track business analytics, i.e., keeping track of customers' demands at a particular point of time or towards a specific type. There could be a direct approach between consumers and farmers. 
This practice demands a long-term observation and analytics by technology solutions and seamless communication between the farmers and consumers.
It makes farmers specialize in planting as per customers' demand for a specific gene of vegetables or crops, and since they are now more aware of the quality of food. This establishment makes more dynamic supply chains and an intuitive and faster farming industry approach. 
Thriving Businesses
More than 3000 tech startups have been added in the state from 2017, making it among the nation's few innovative states. It has massive dominance in creating the desired ecosystem for the Agtech industry and the right place for thriving businesses, mobile application development, and future jobs. 
Conclusion
Of course, Florida is the hub for innovation and a great combination of technology and farming, which fuels its economy. Not to mention the state is considered as the hub for best and diverse workers regardless of the industry type. 
According to EnterpriseFlorida, the state has the largest talent pool of workers and employers. The workers are more affordable than other leading high-tech states because of its favorable tax structures and lower business costs. The state ranks at number 4 in high-tech employment by CompTIA, and it boasts more than 230,000 high-tech workers including software developers.
Hence, Florida sets the bar for innovation in the farming industry. The growing startups and app developers in Florida are the reason for next-level trends in the state's agriculture industry. 
With the future holding a great place for Florida to make names in integrating technology in the agriculture sector, there's a lot of scope for farmers to capitalize on this innovation by developing agritech solutions.
However, it might seem challenging to step in the right direction, Simform offers end-to-end solutions to this integration of tech into farming to give your idea the proper guidance and technology. Come and reach out for a detailed discussion with our local app development consultants in Florida.