Angular
Hero: A Development Guide
for CTOs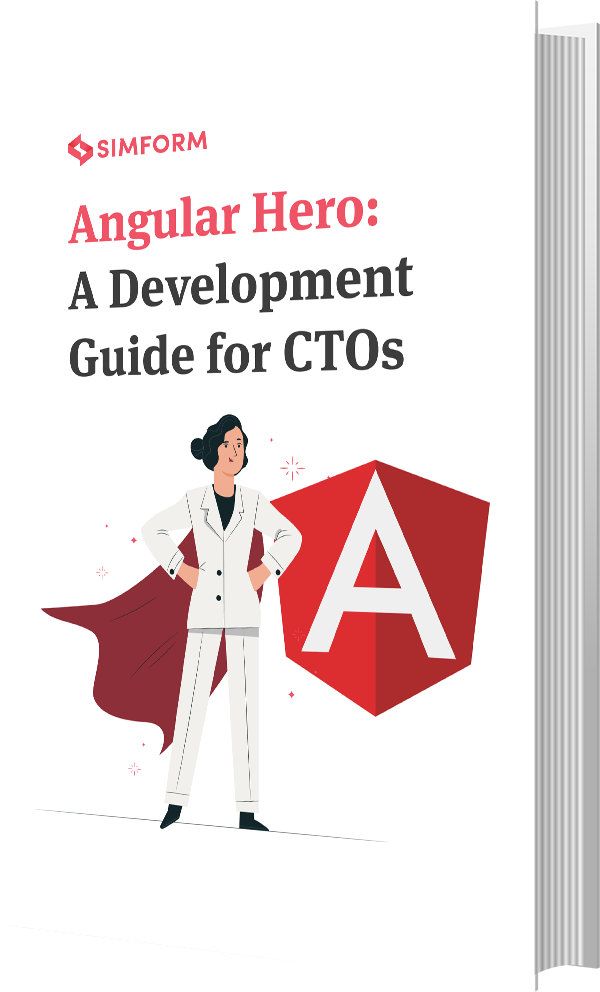 Angular, a multifaceted frontend framework, comes with ultra-modern features that can transform your application. To leverage this tool, you need to have an inside-out understanding of its features, workflows, and use cases to make it work for your development need. This eBook discusses every aspect of Angular, which makes it a one-stop handbook for busy CTOs.
You'll find answers to questions like:
Why software companies choose Angular?
What type of apps you can build with Angular?
How to hire and work with an Angular team?
What challenges you could face with Angular and how to overcome them
What are some tips to get started with Angular?